Want to know how to have a fun photo session resulting in amazing images? Take some tips from this beautiful family who completely nailed it! Much of the success of the session lies in the planning. That's why, if possible, I meet with my clients for a planning session a week or two before the shoot. We discuss wardrobe, location, time, people involved, and types of photos desired. The Kunath family picked Wrightsville beach in the evening, and lucked out with a beautiful day. They picked out adorable skirts for the girls and coordinating clothes for themselves. The blues and tans in their clothes were a perfect match for the ocean and sand, giving the photos a cohesive and pleasing palette. We arrived about two hours before sunset, allowing plenty of time for a relaxed session. The girls were pretty excited when we first started, and took off to play.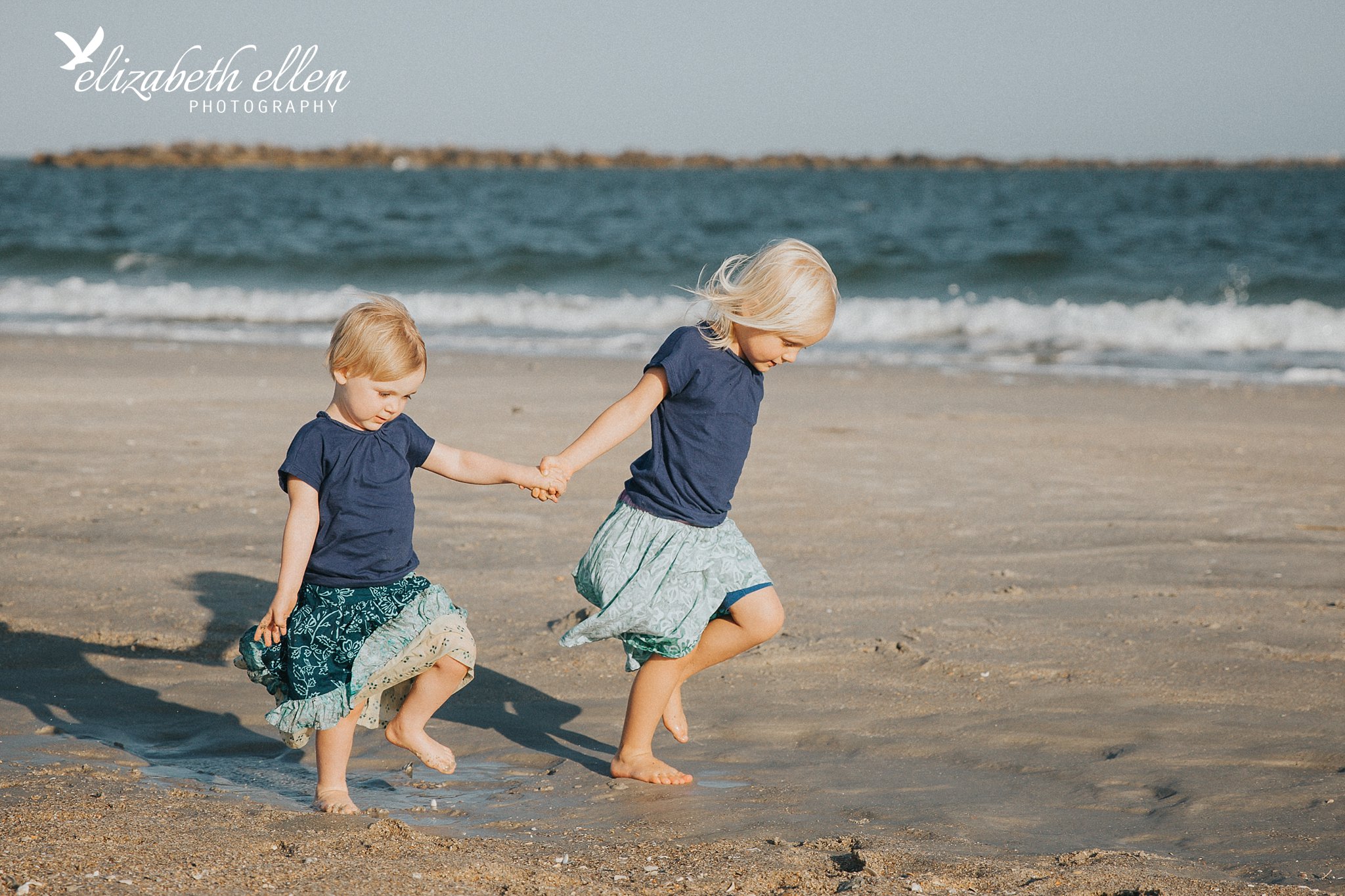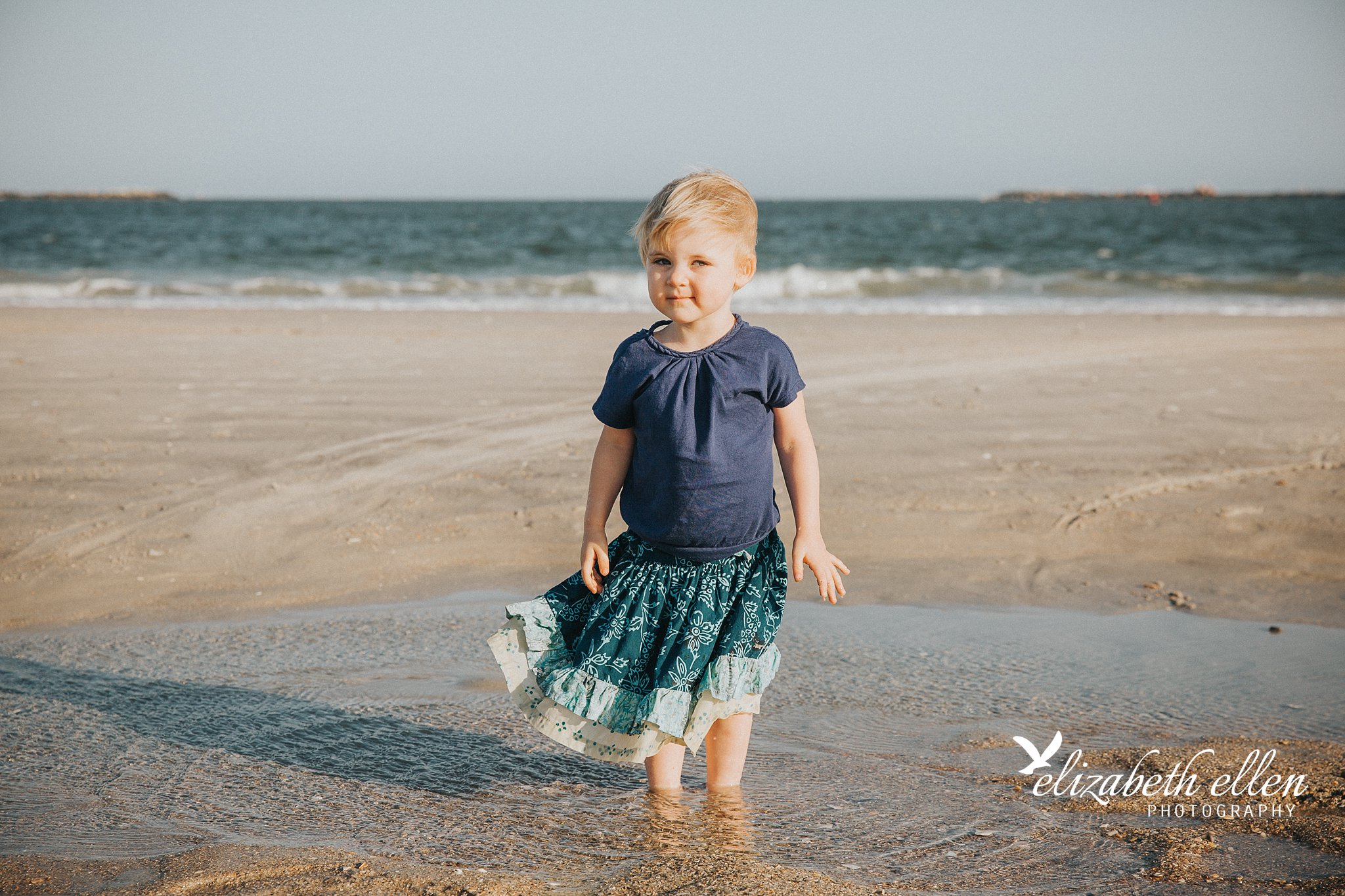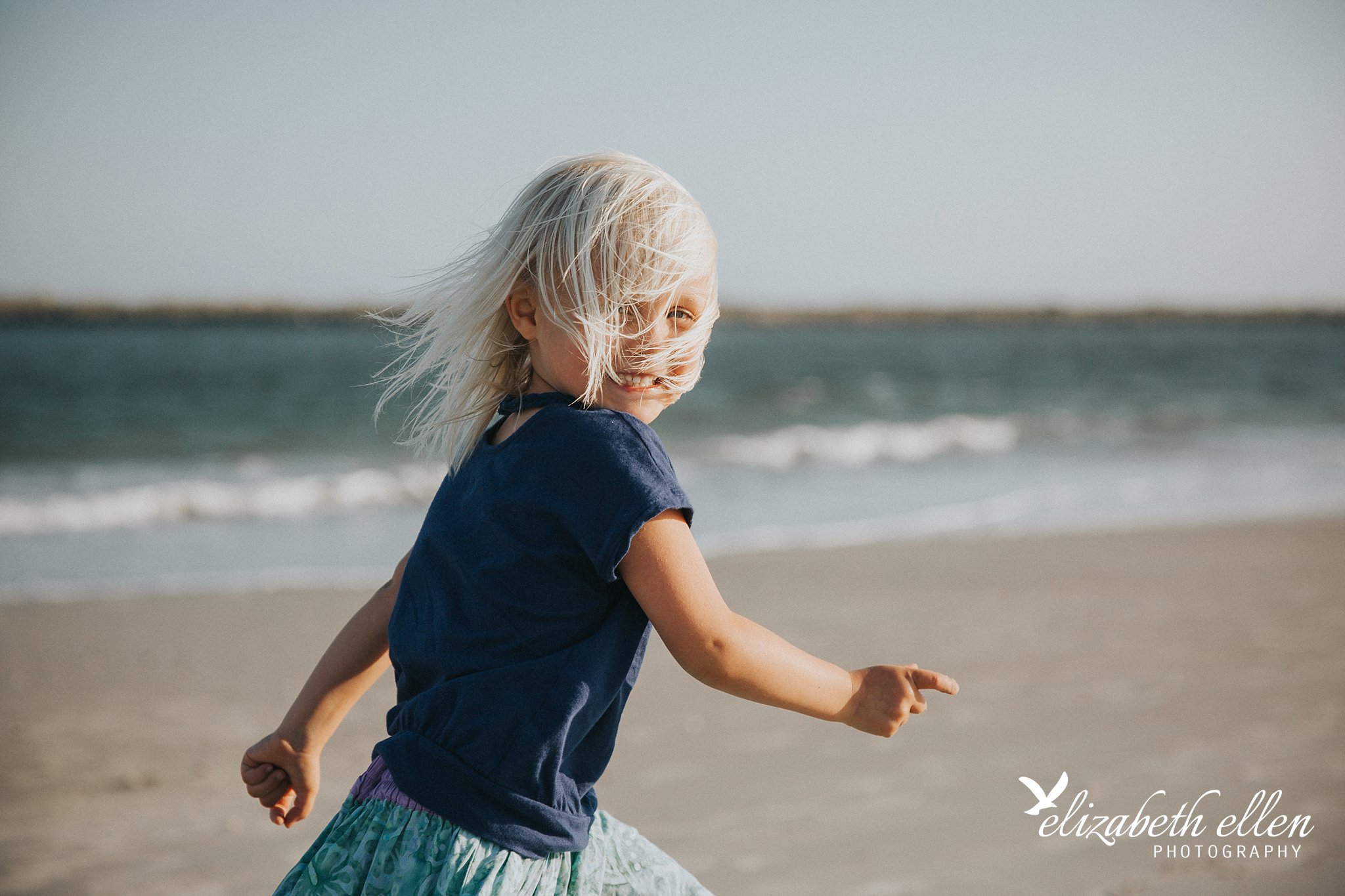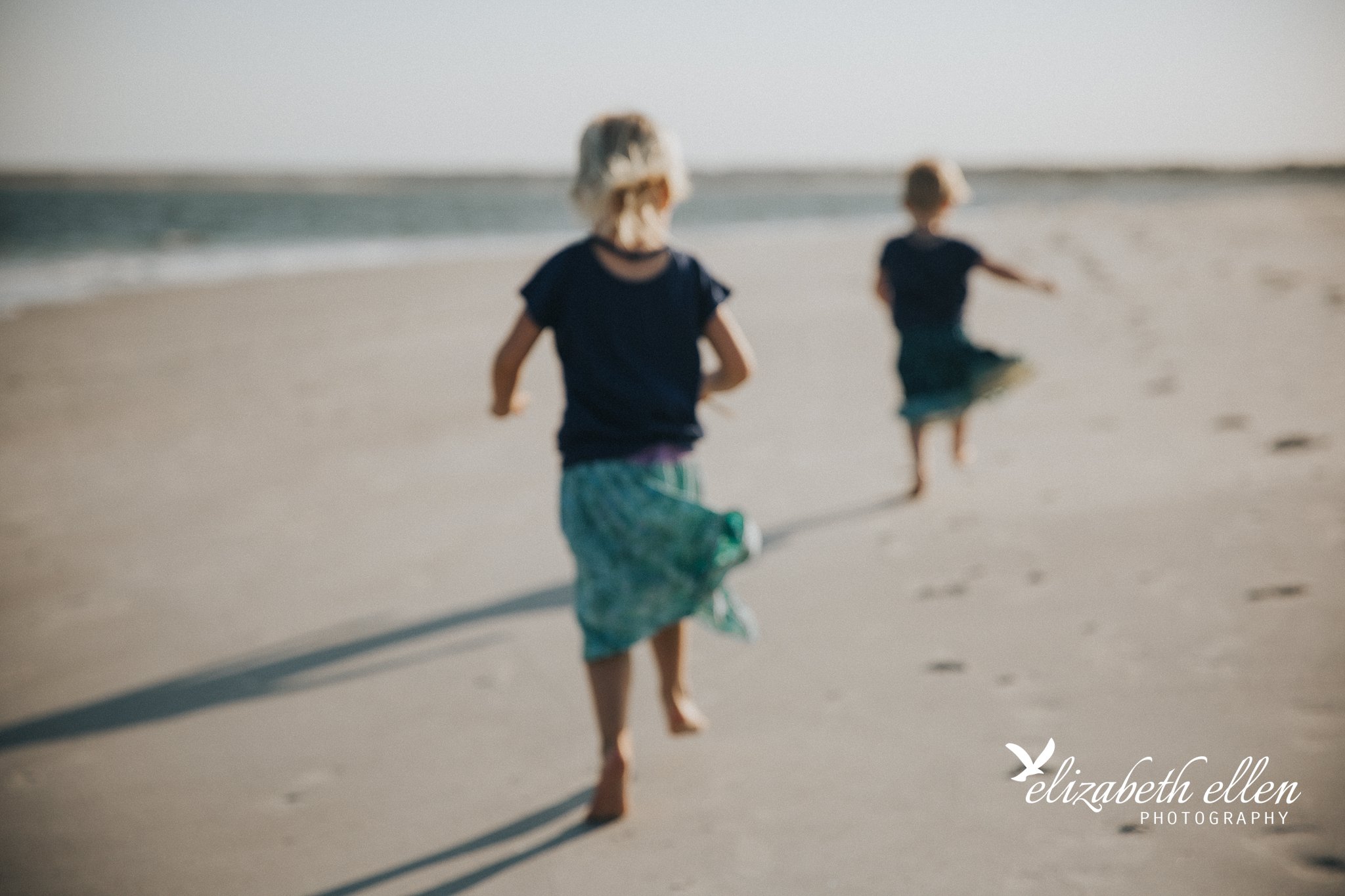 For the first hour or so, while the sun was still a bit high for looking into a camera without squinting, we walked along the beach. We played tag and looked for shells and cool seaweed.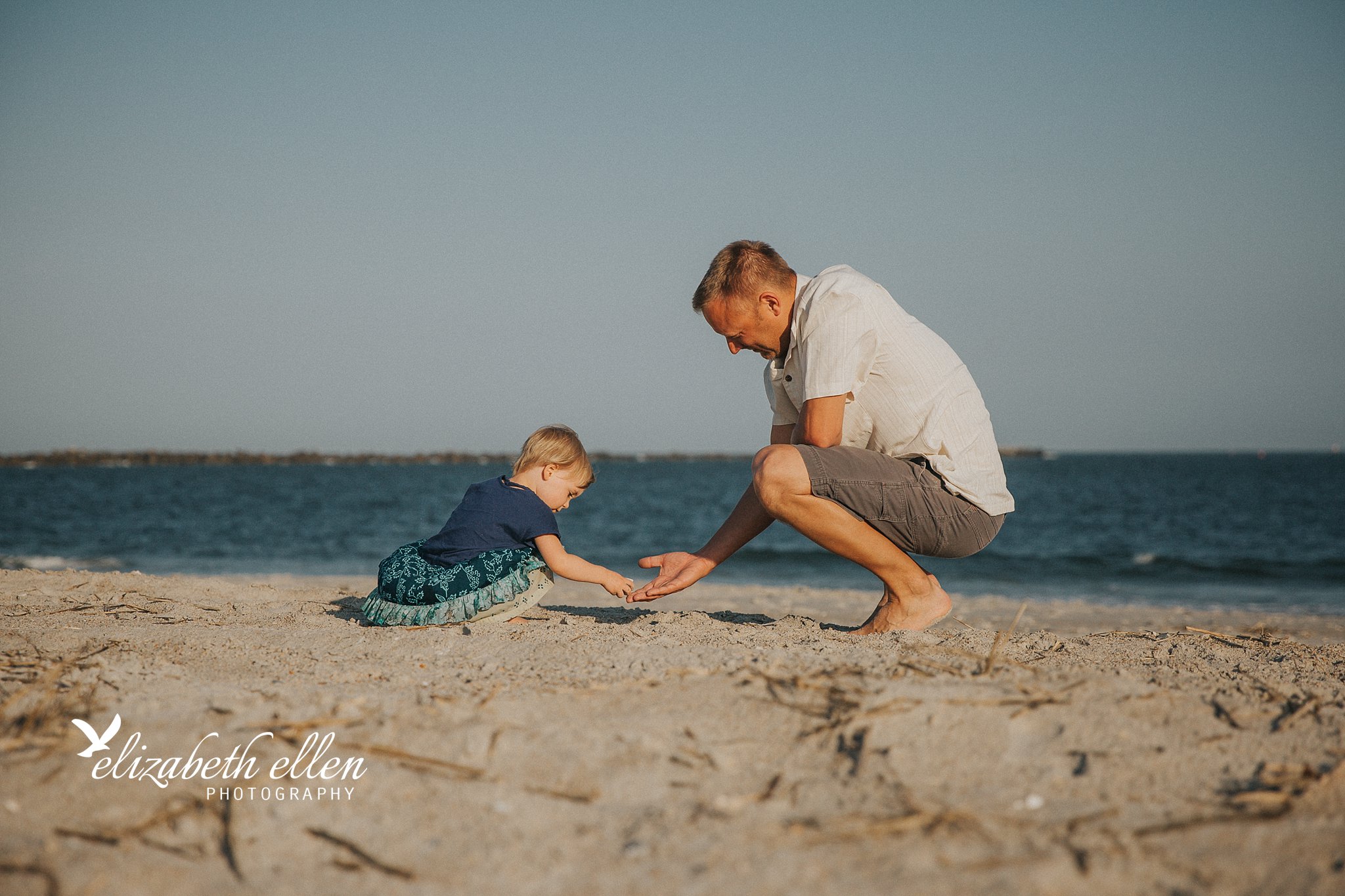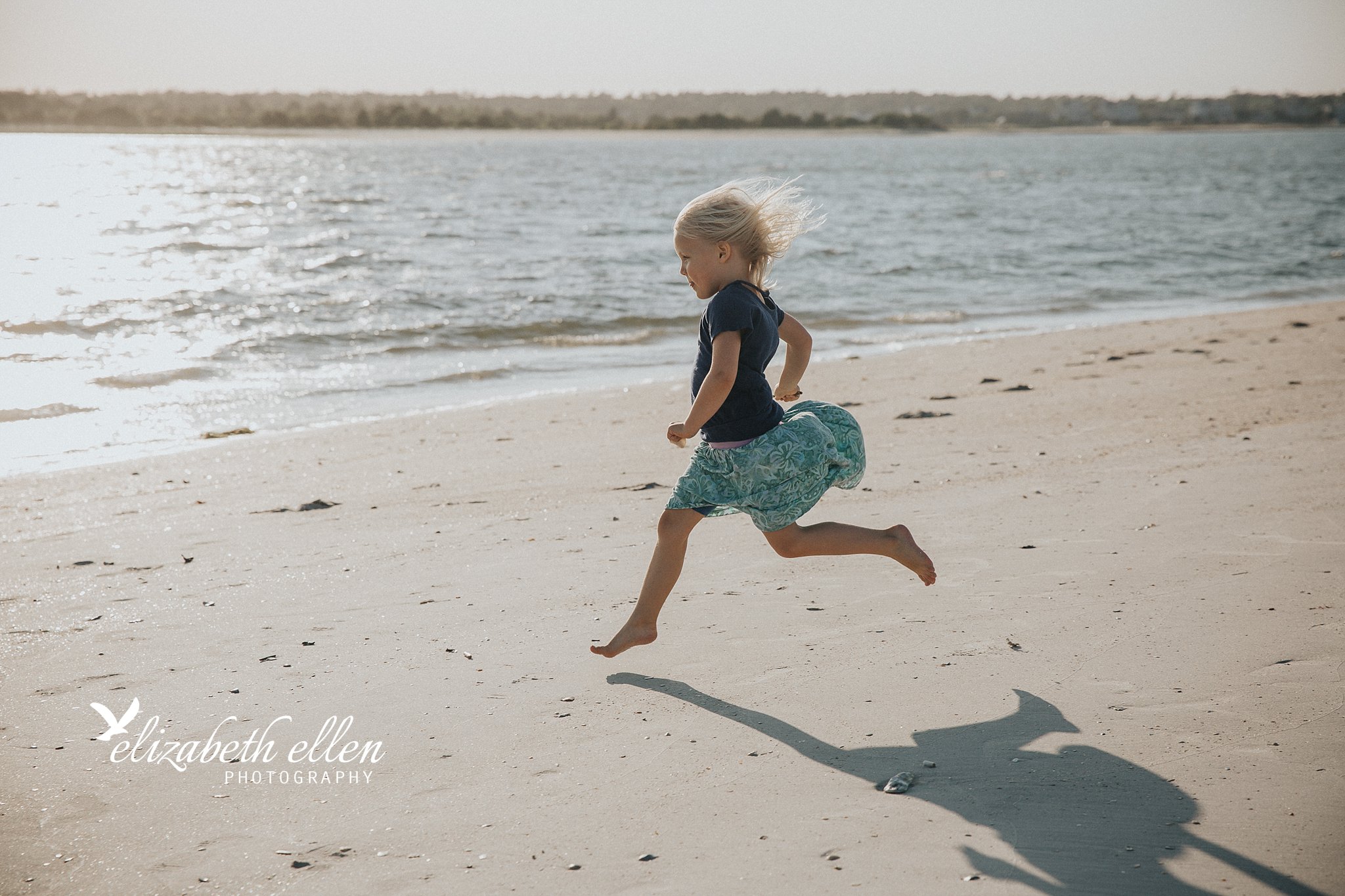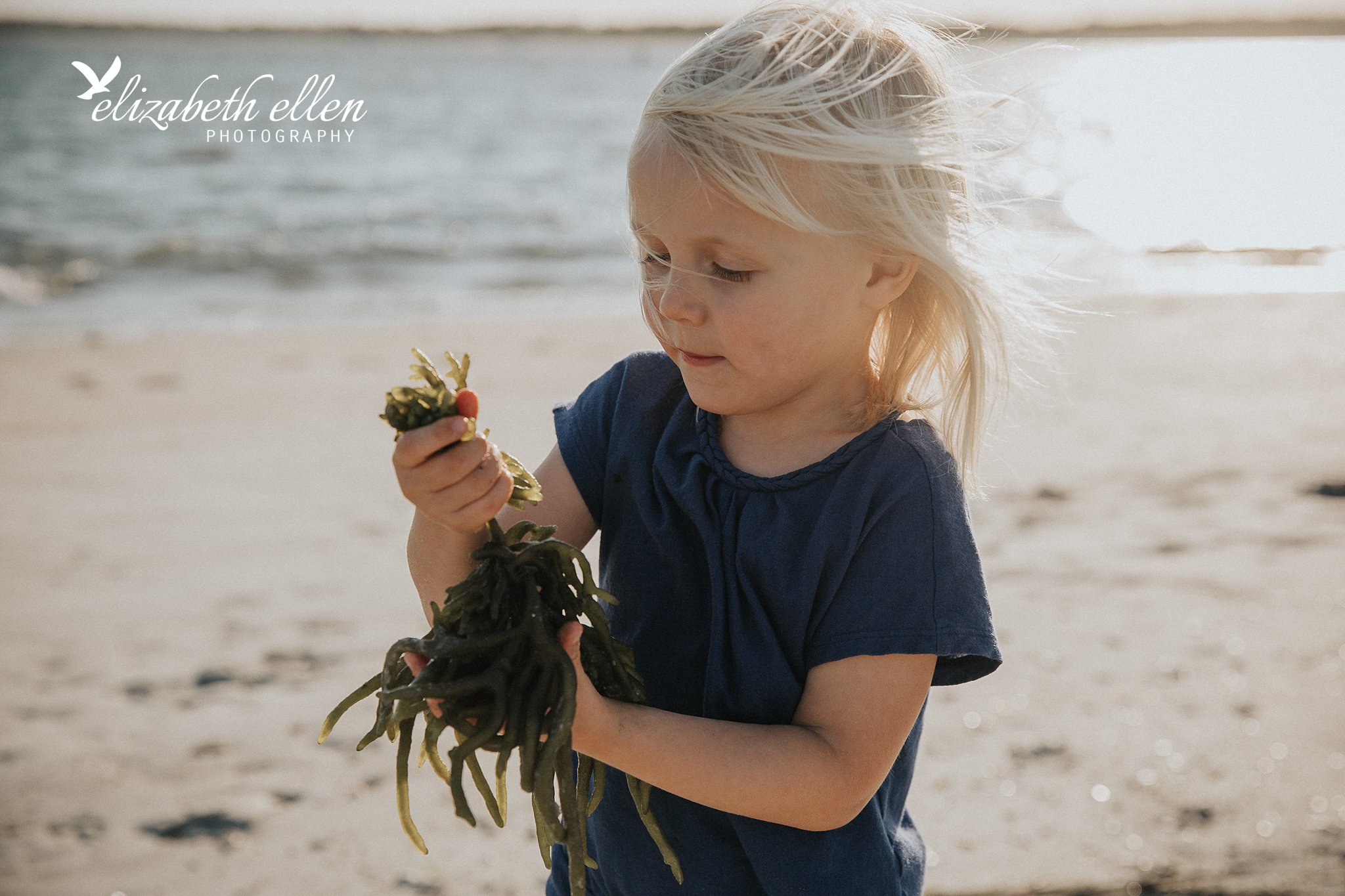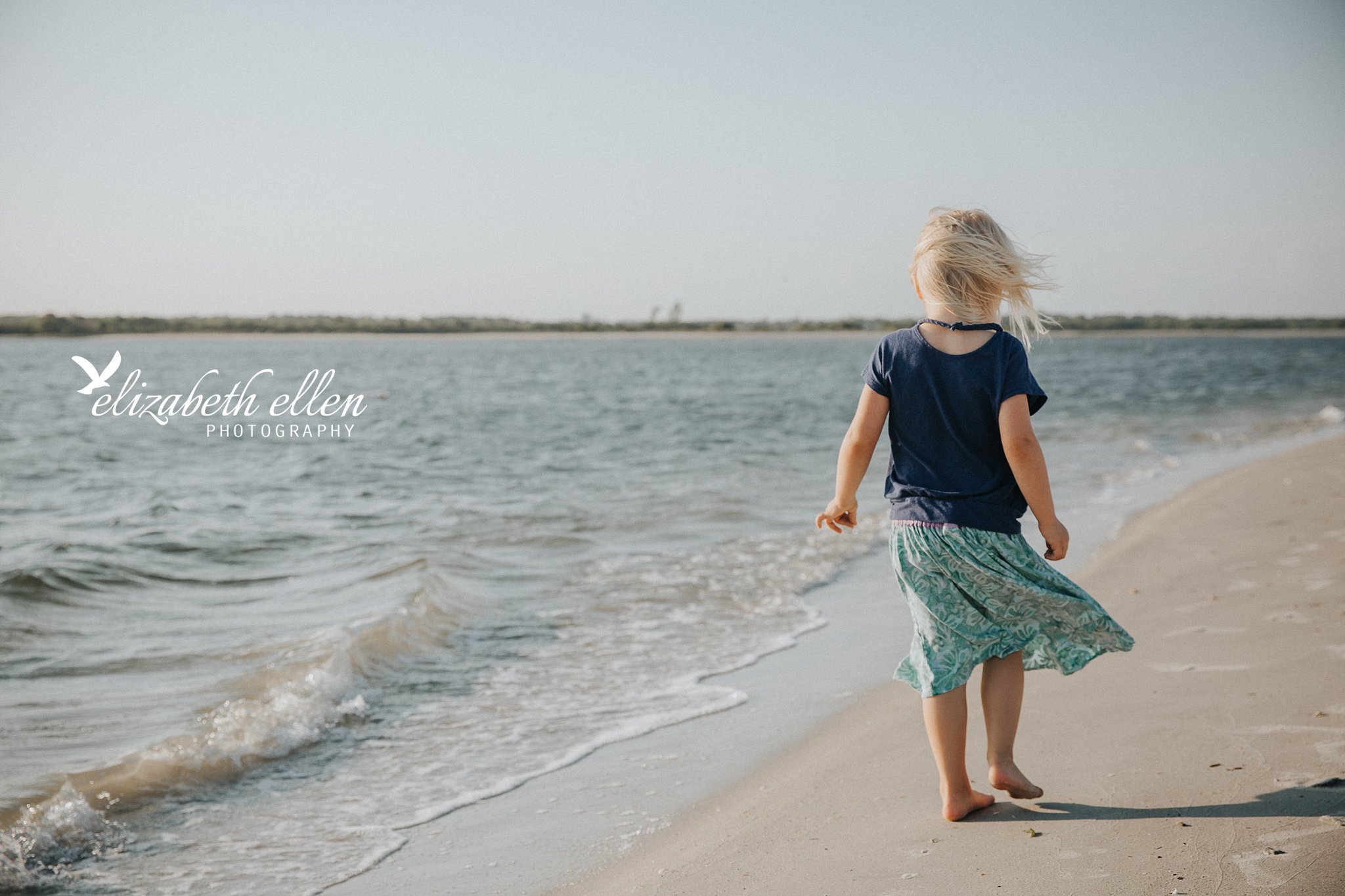 The girls still weren't in the mood for much sitting or posing (who can blame them!) so we got Mom and Dad in on the fun. The best photos happen when you forget about the camera, relax, and let go a little bit.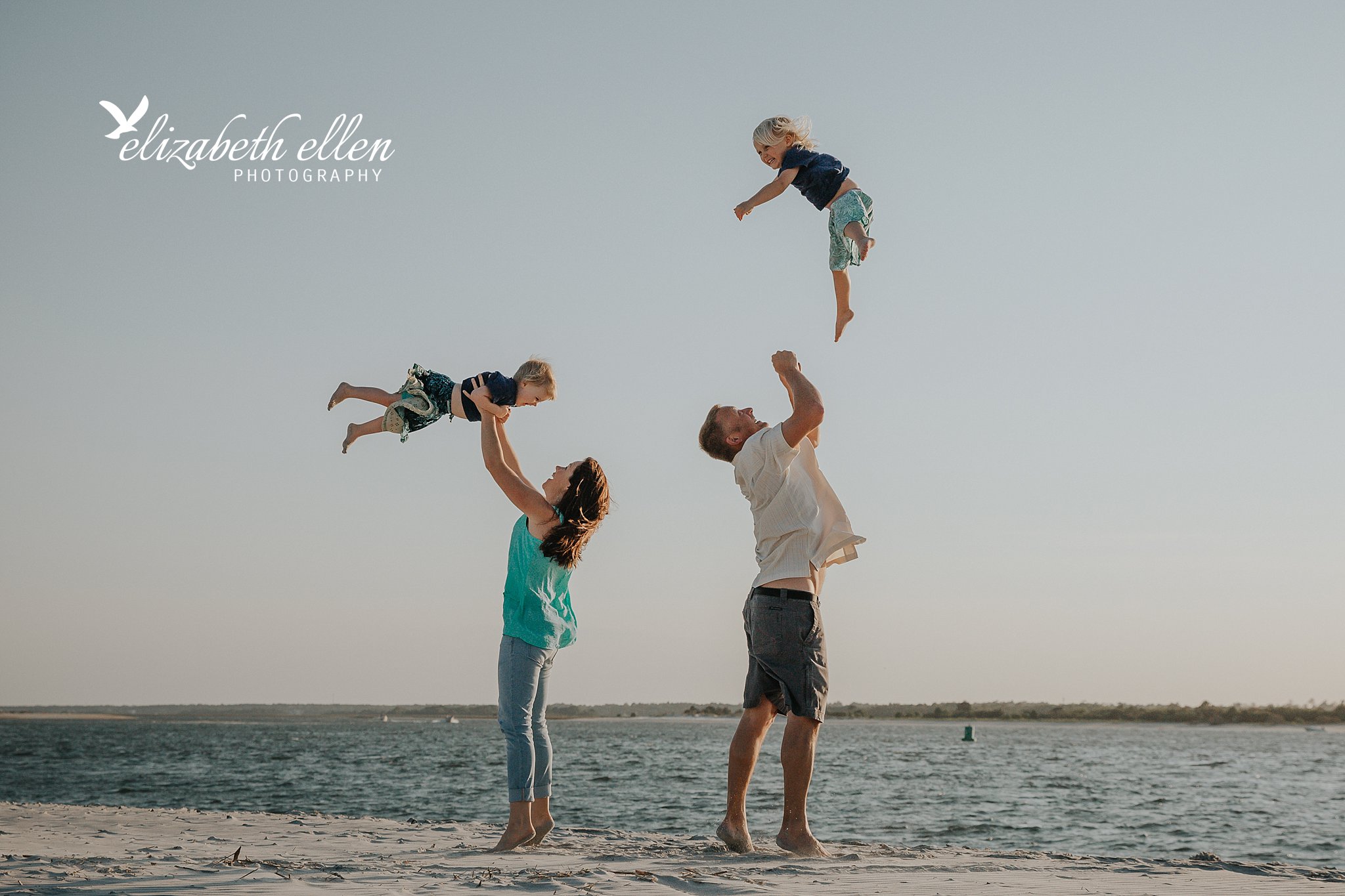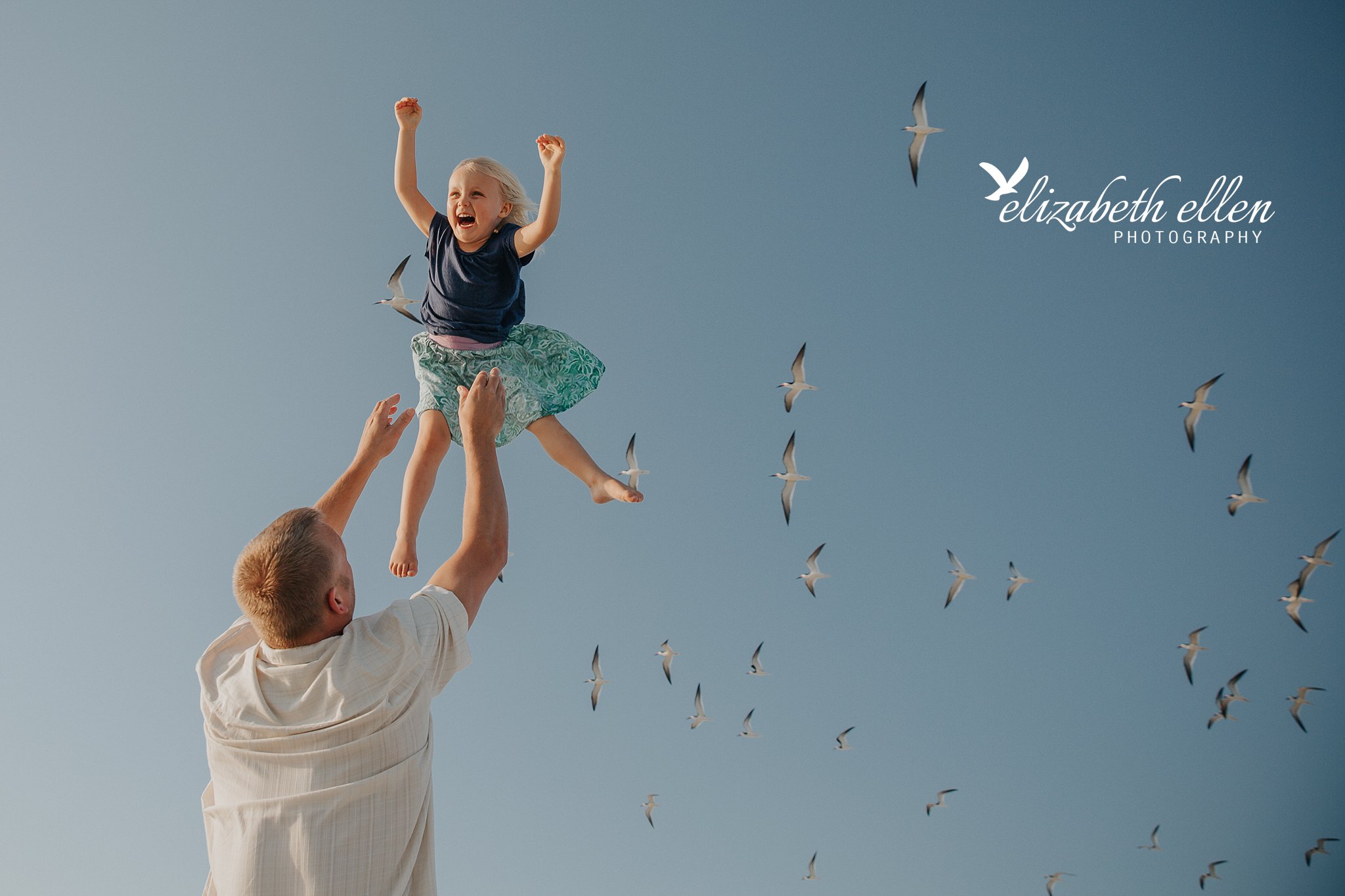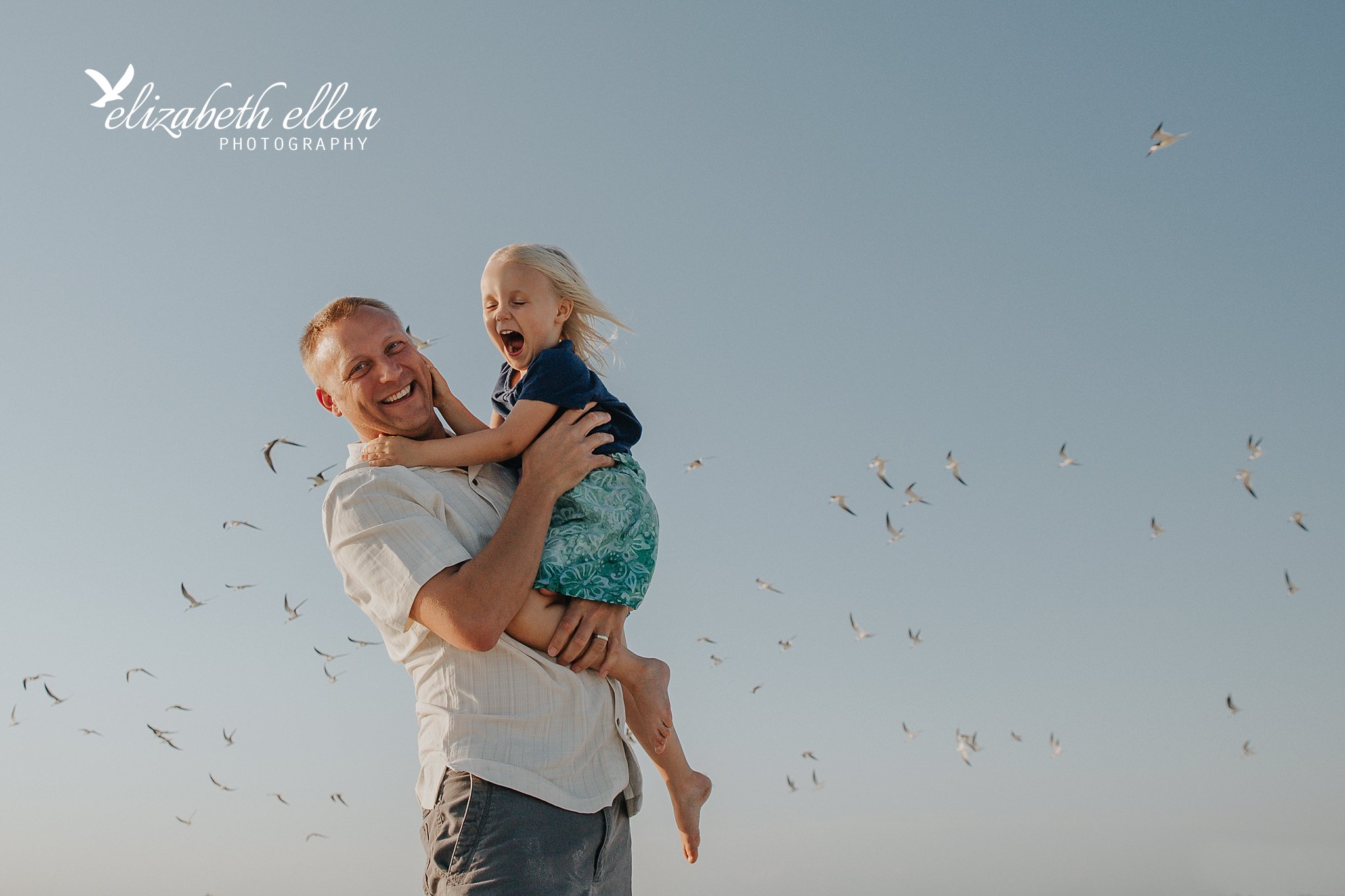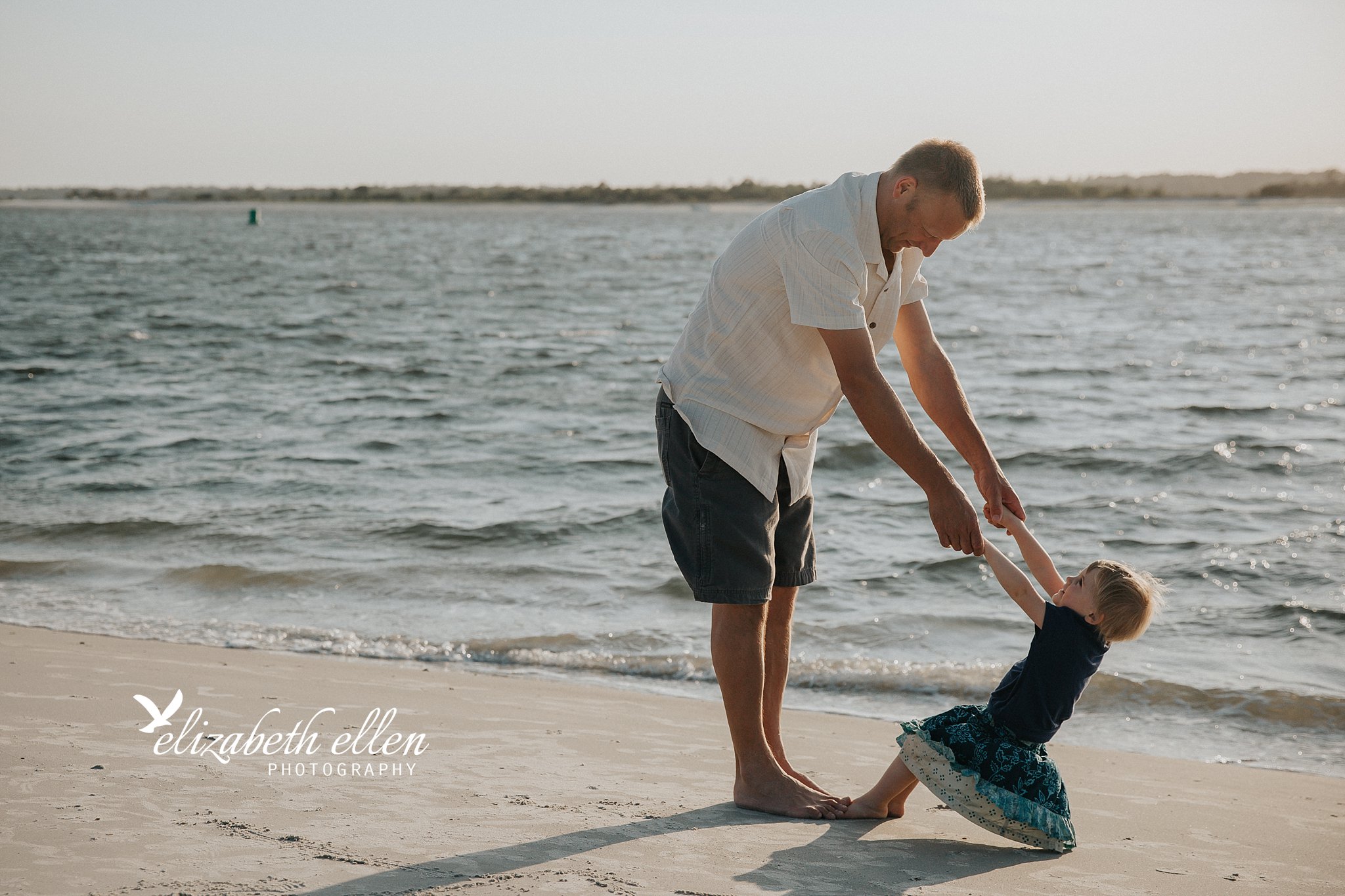 We planned the session at a time when Grandma was in town and captured some special moments with her that I just love.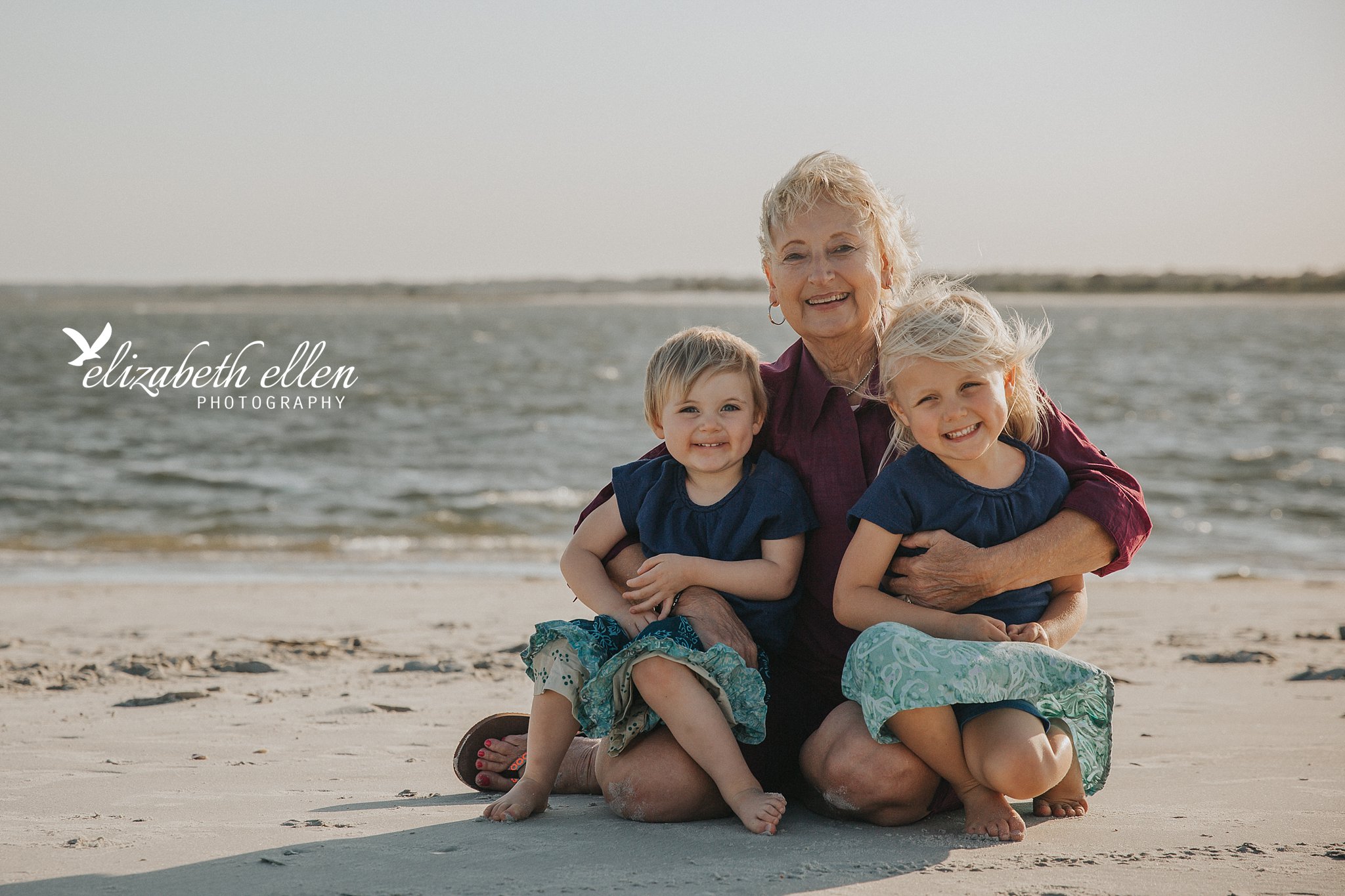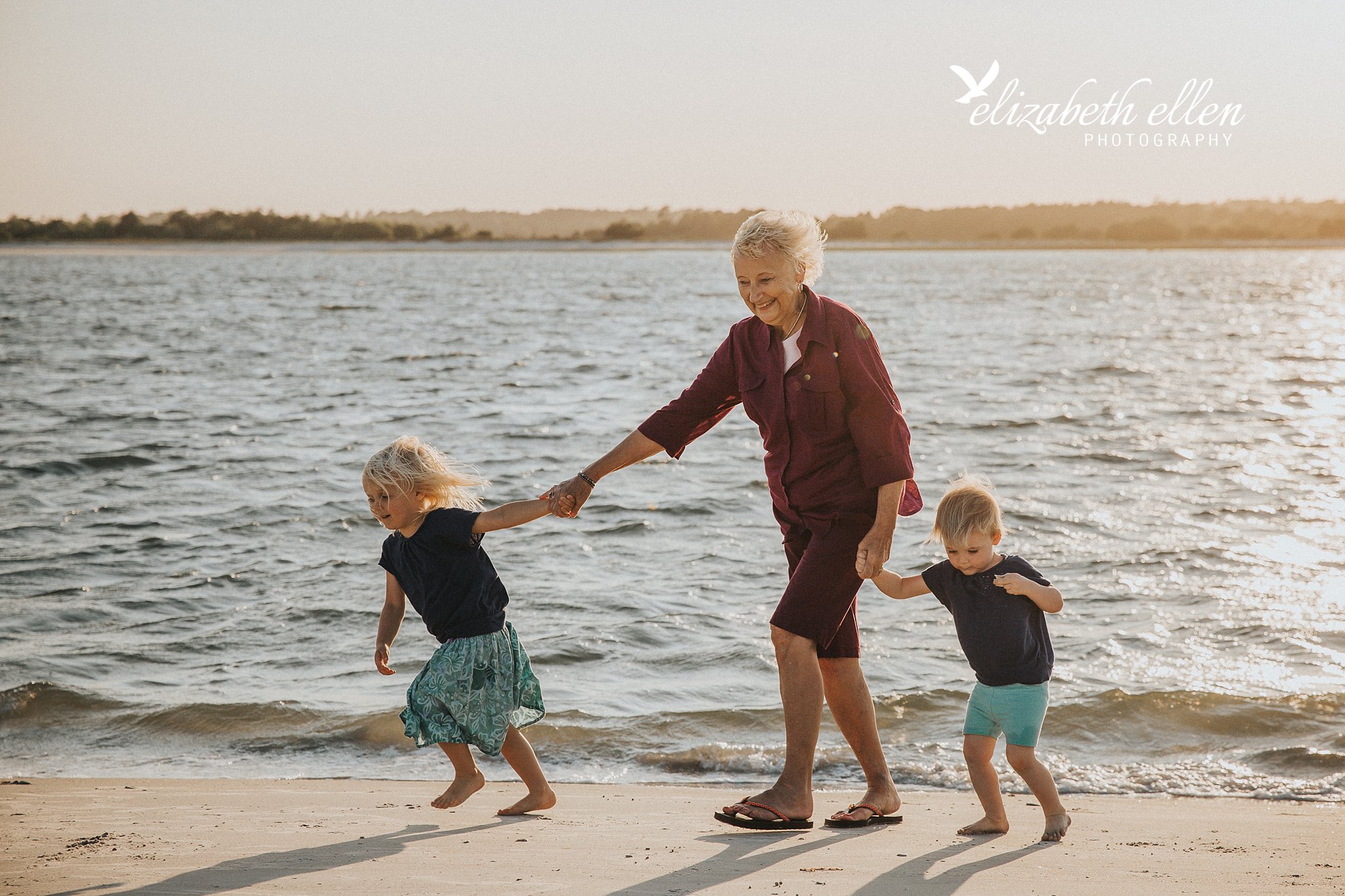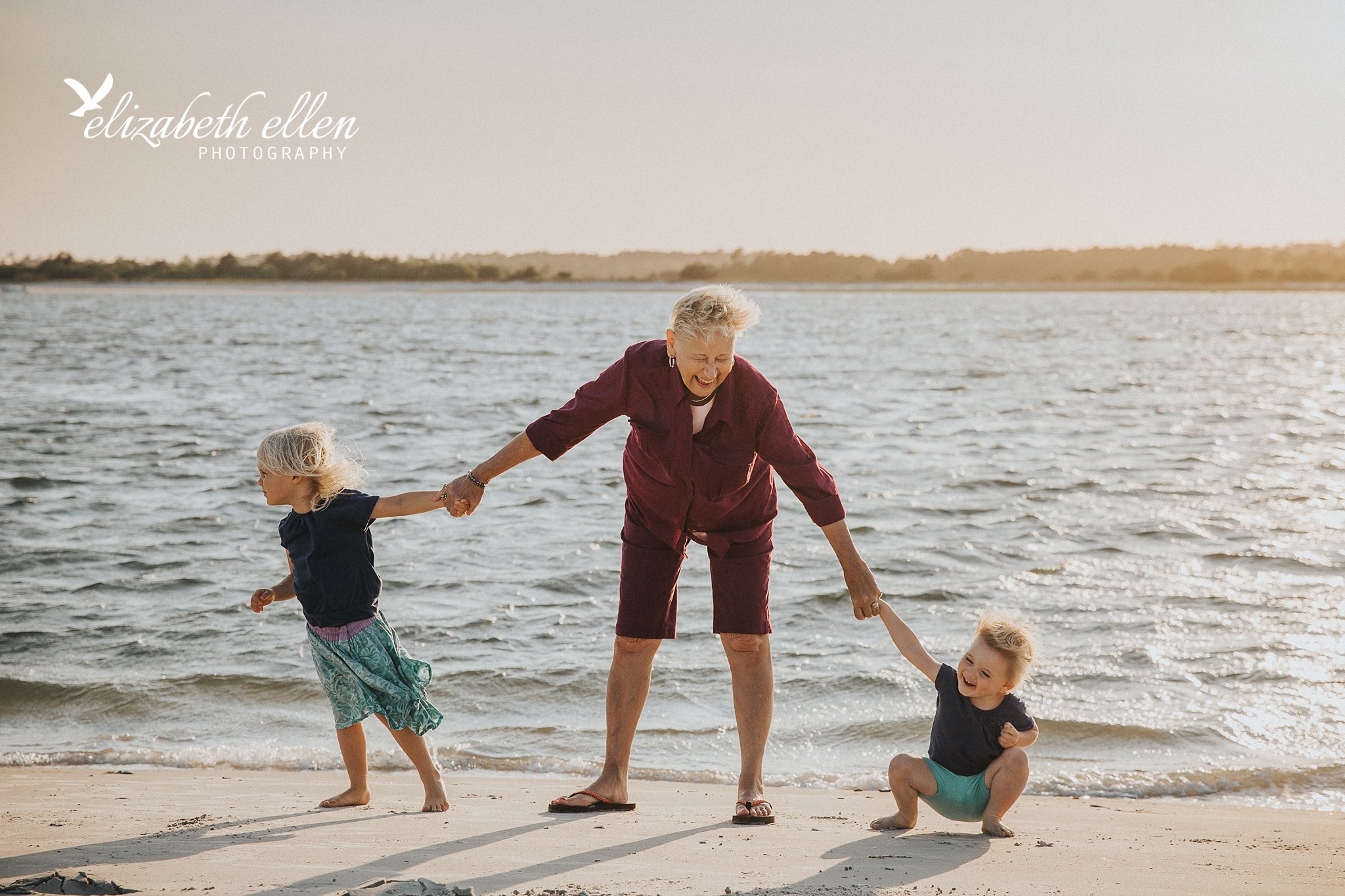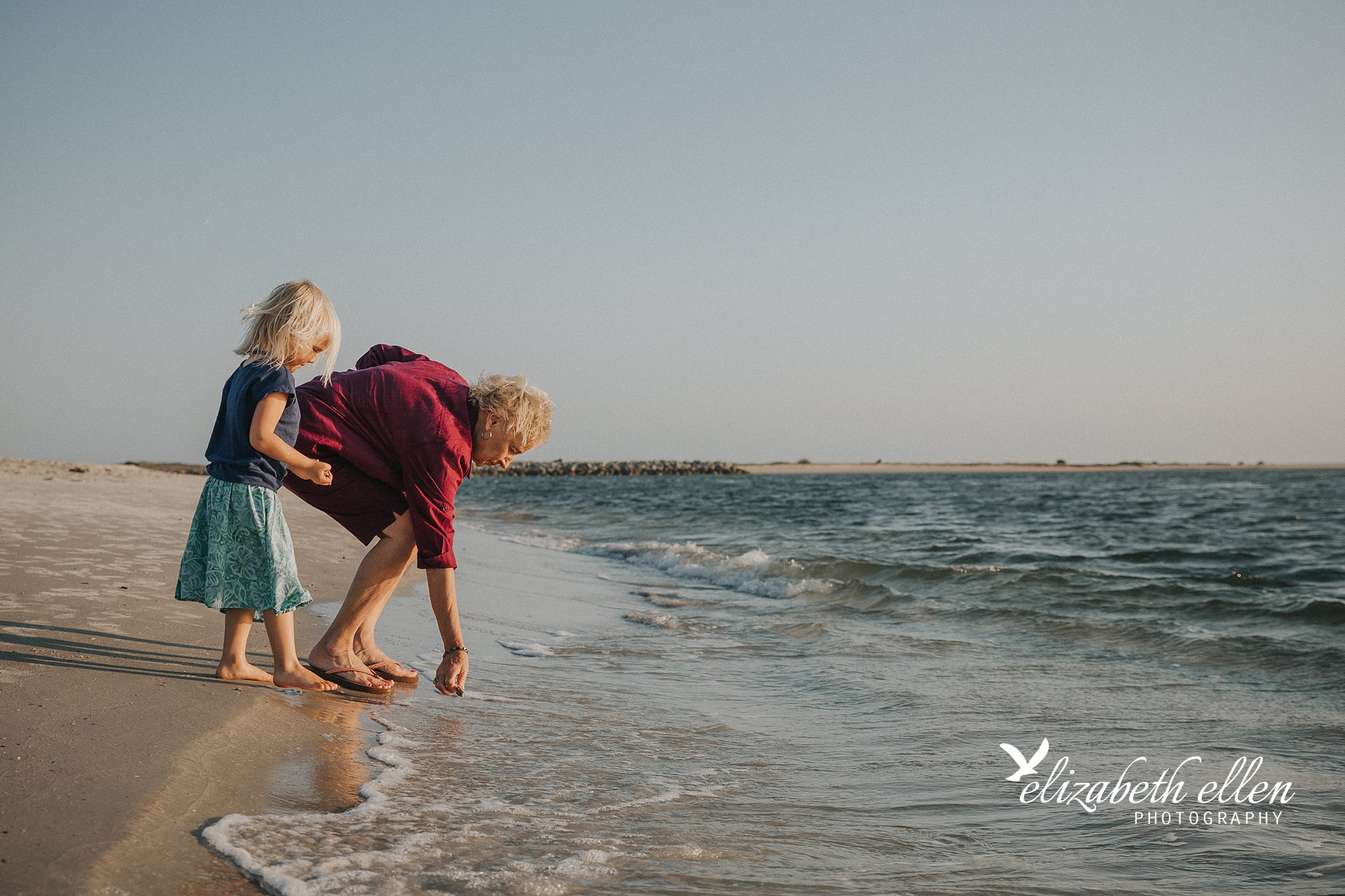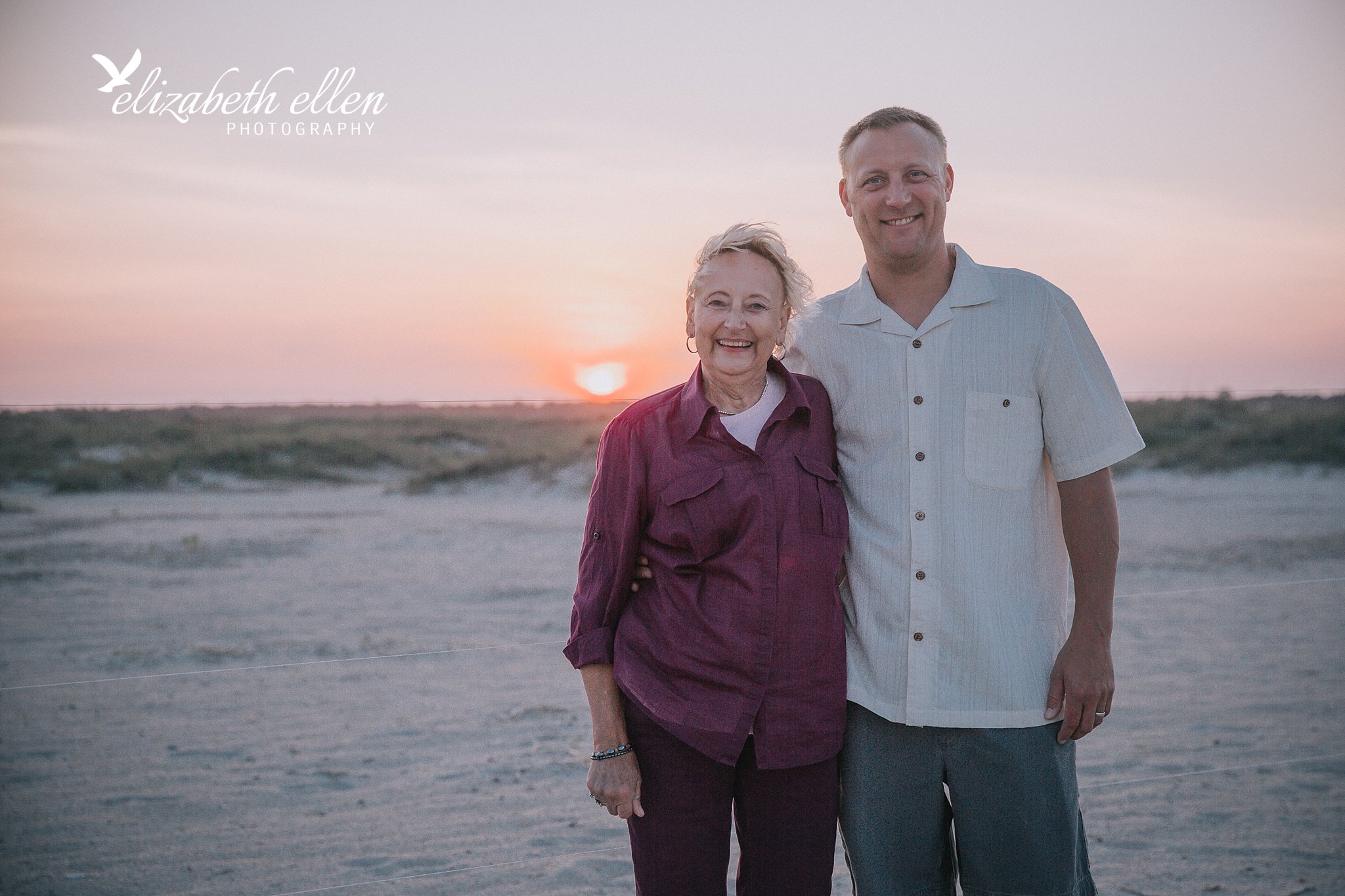 Having Grandma around also meant she could distract the kids for a bit so Mom and Dad could get some shots together.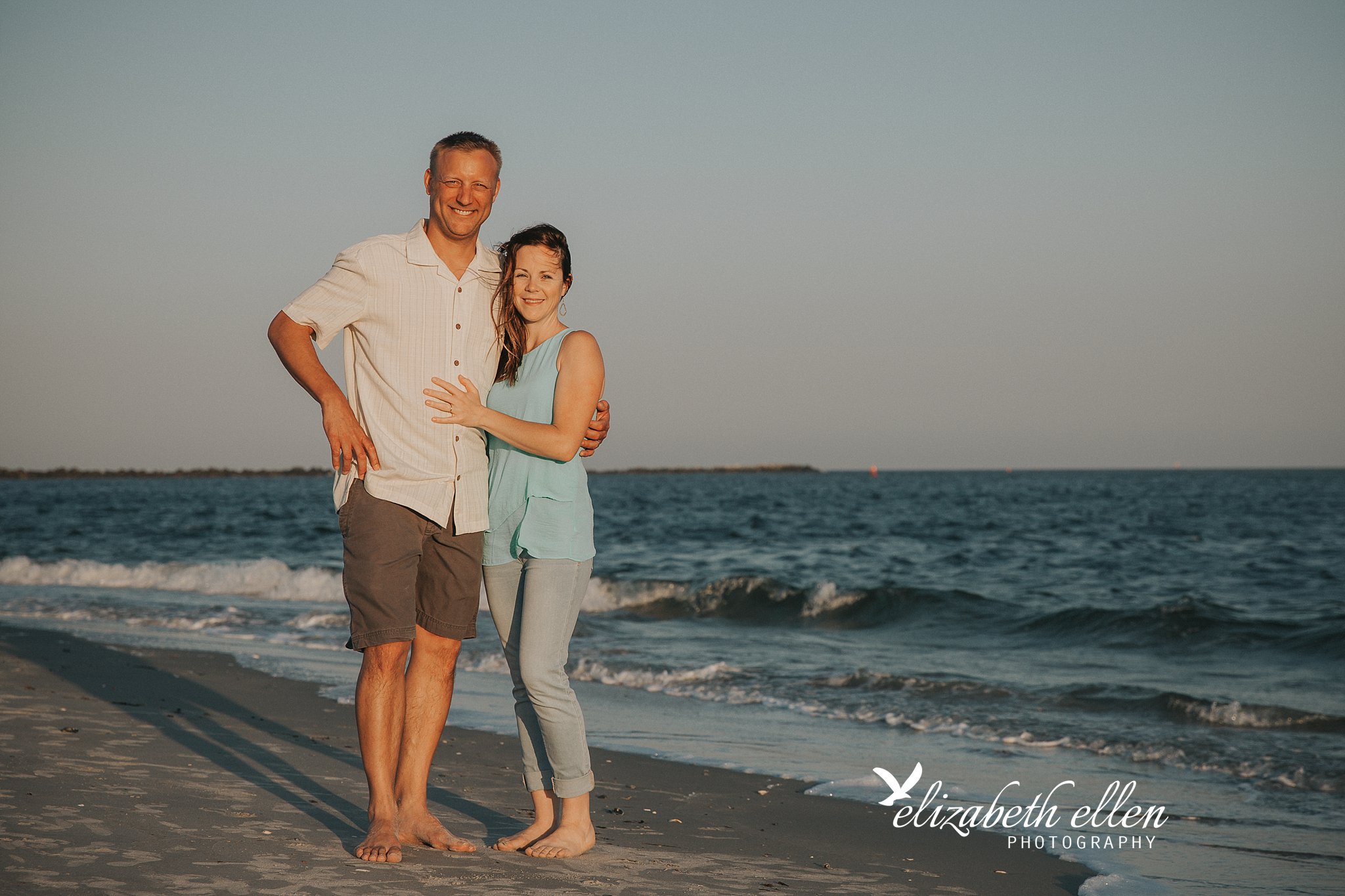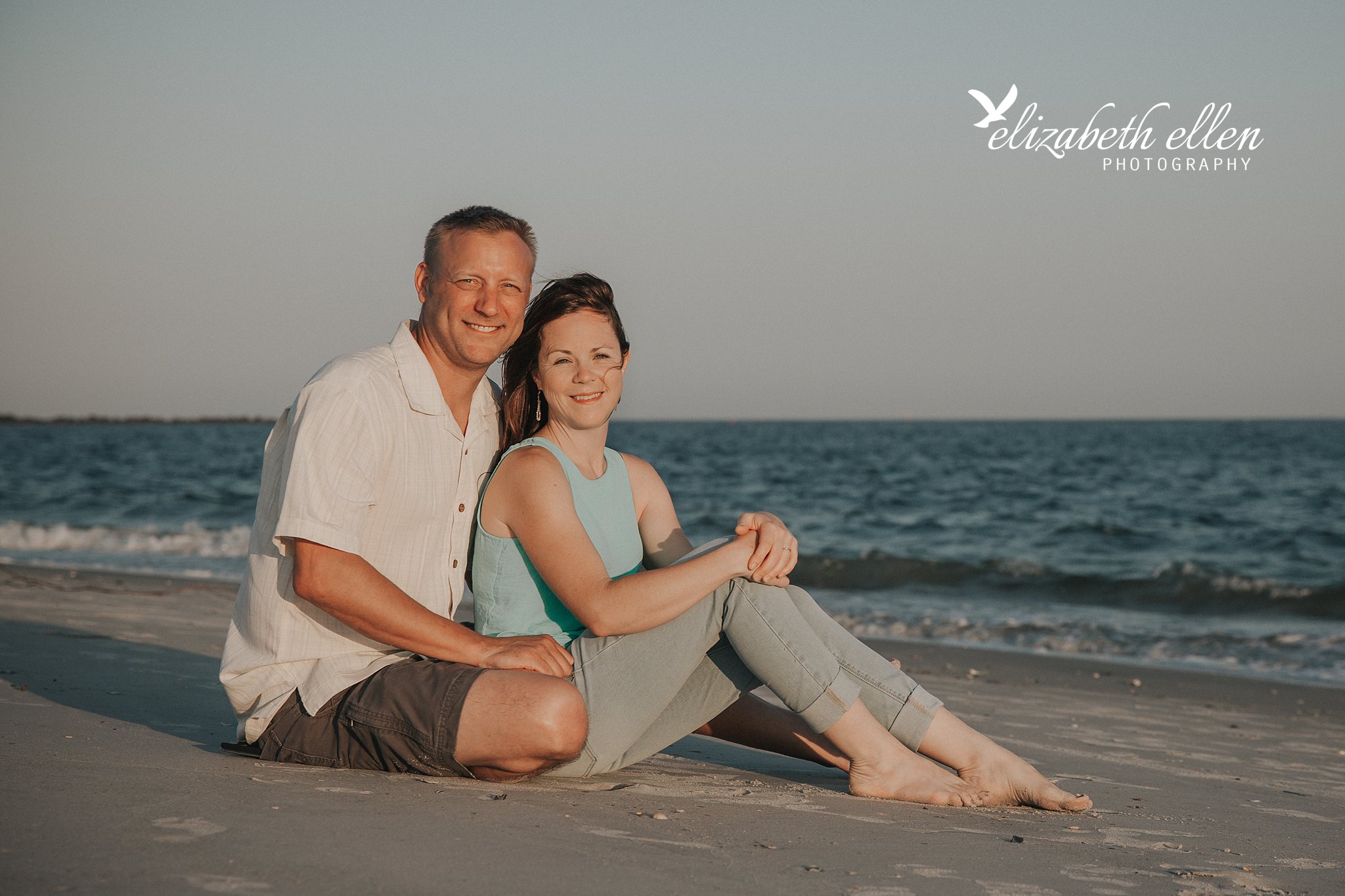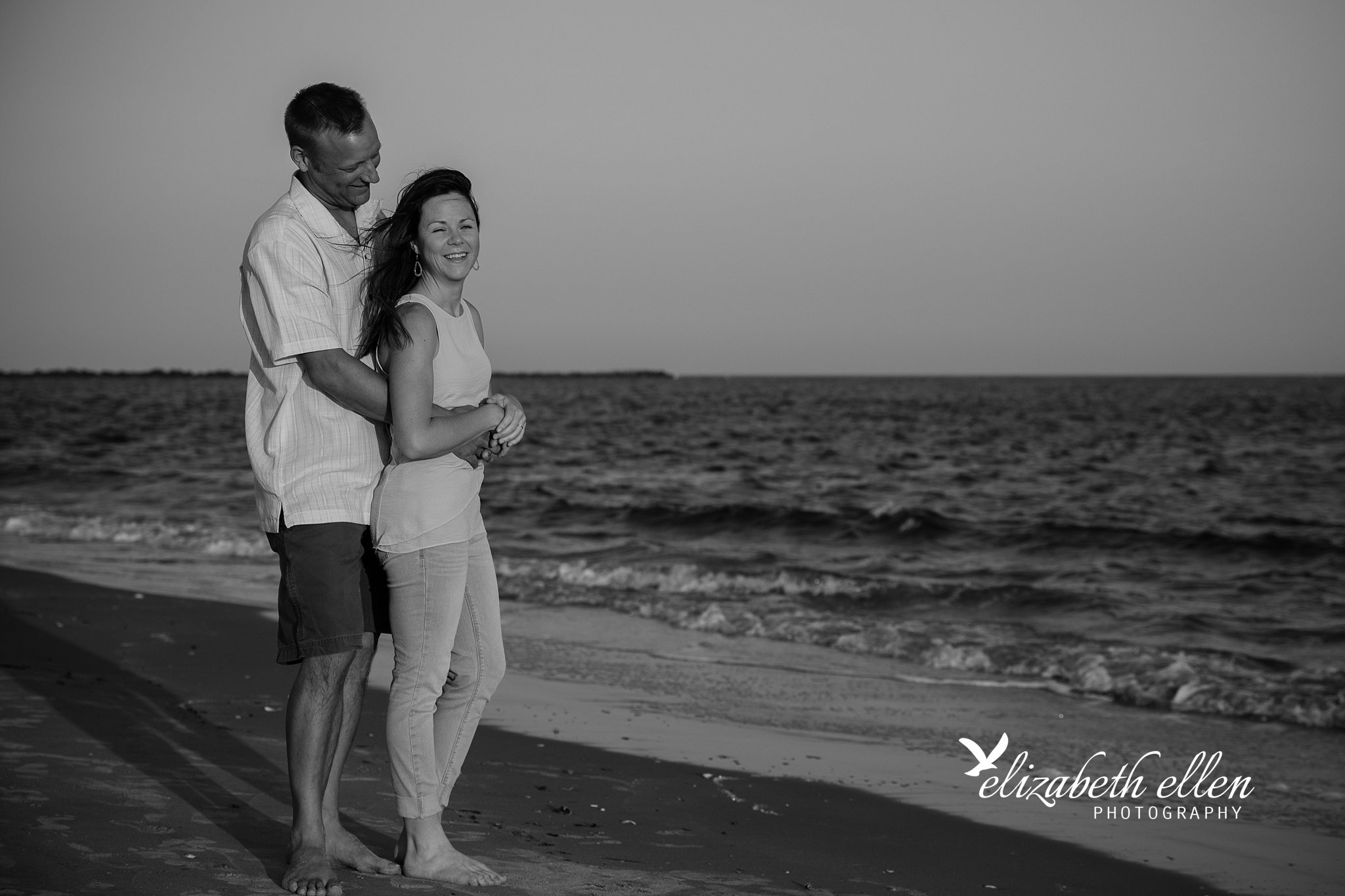 We finally tired the girls out enough for a couple quick posed shots. Although I love the candids most, it is always nice to have these as well.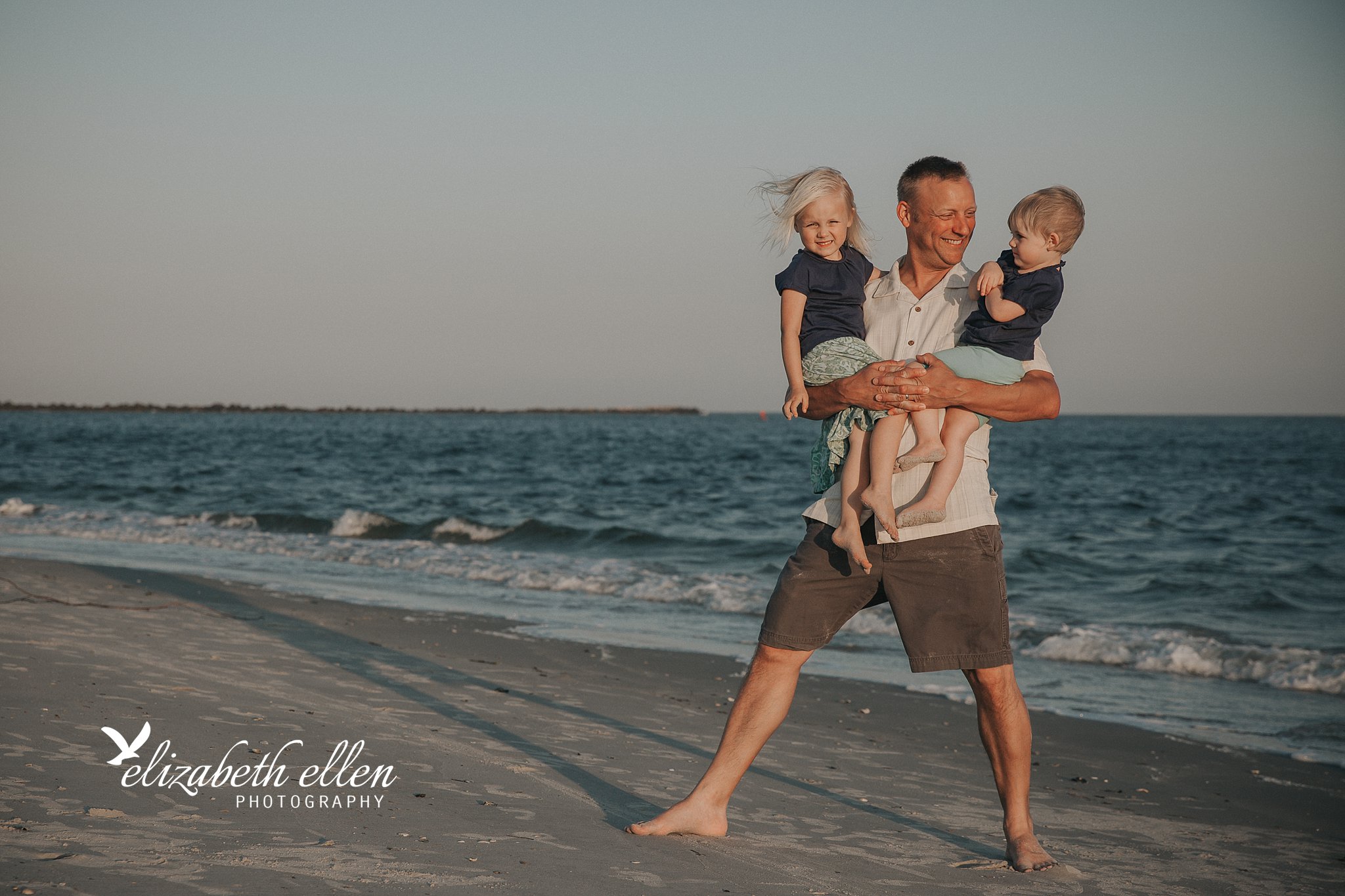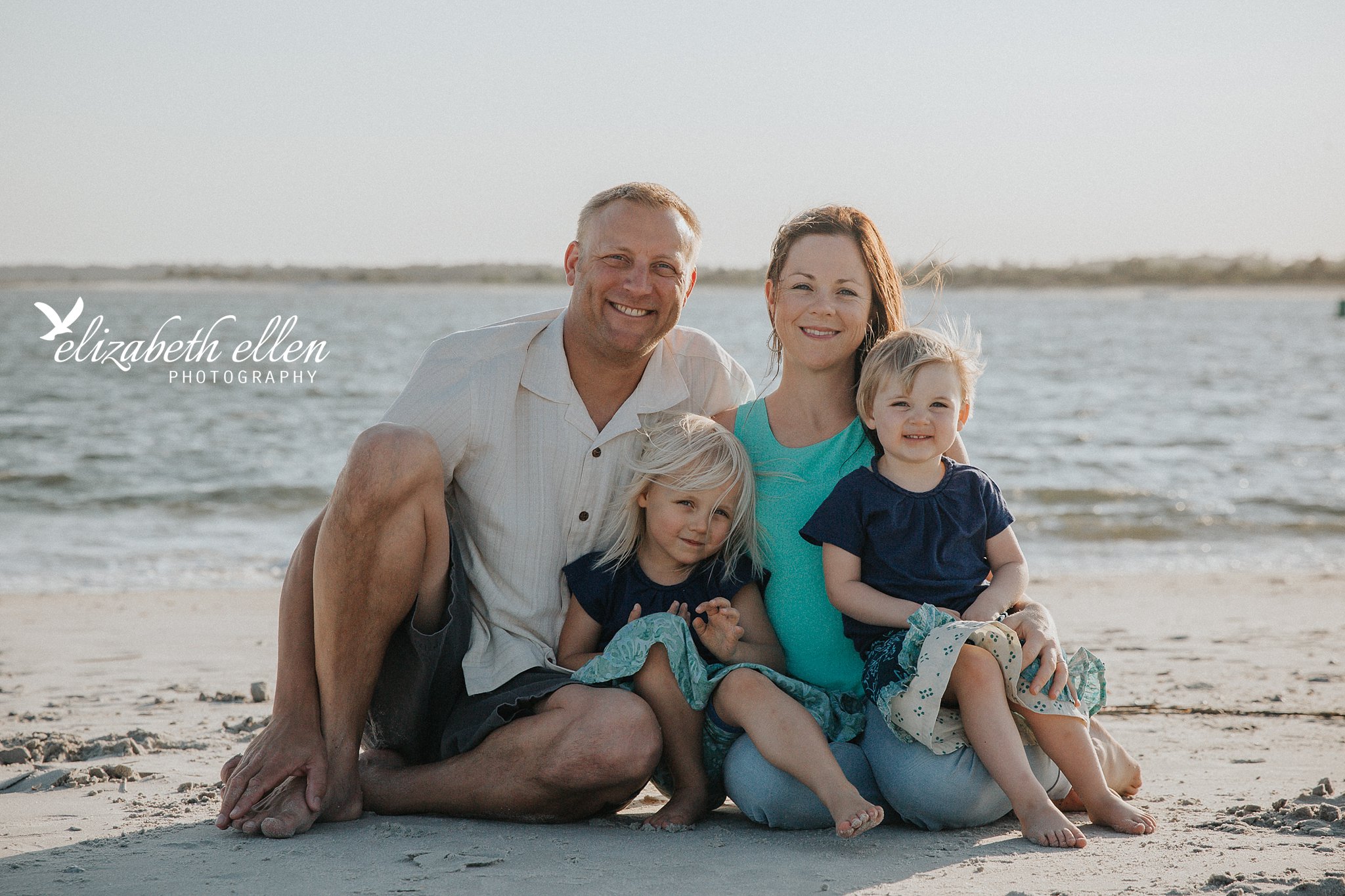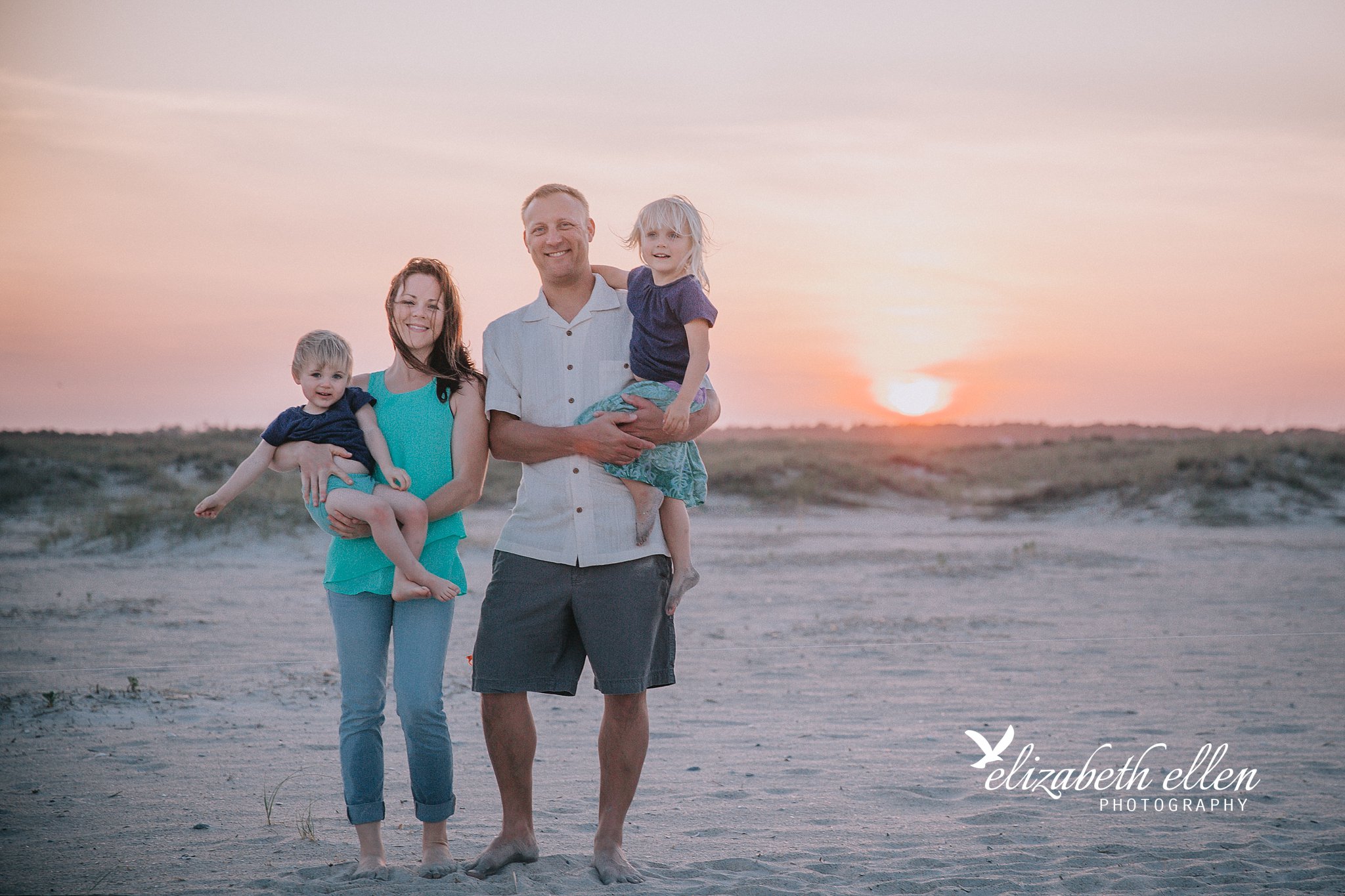 The sun started getting low on the horizon we were getting ready to head back as it was getting late for the girls, but I wanted to try to get a few more in the gorgeous pastel light. They were finally tired out and settled down into the most adorable few minutes. It was the perfect way to end the session.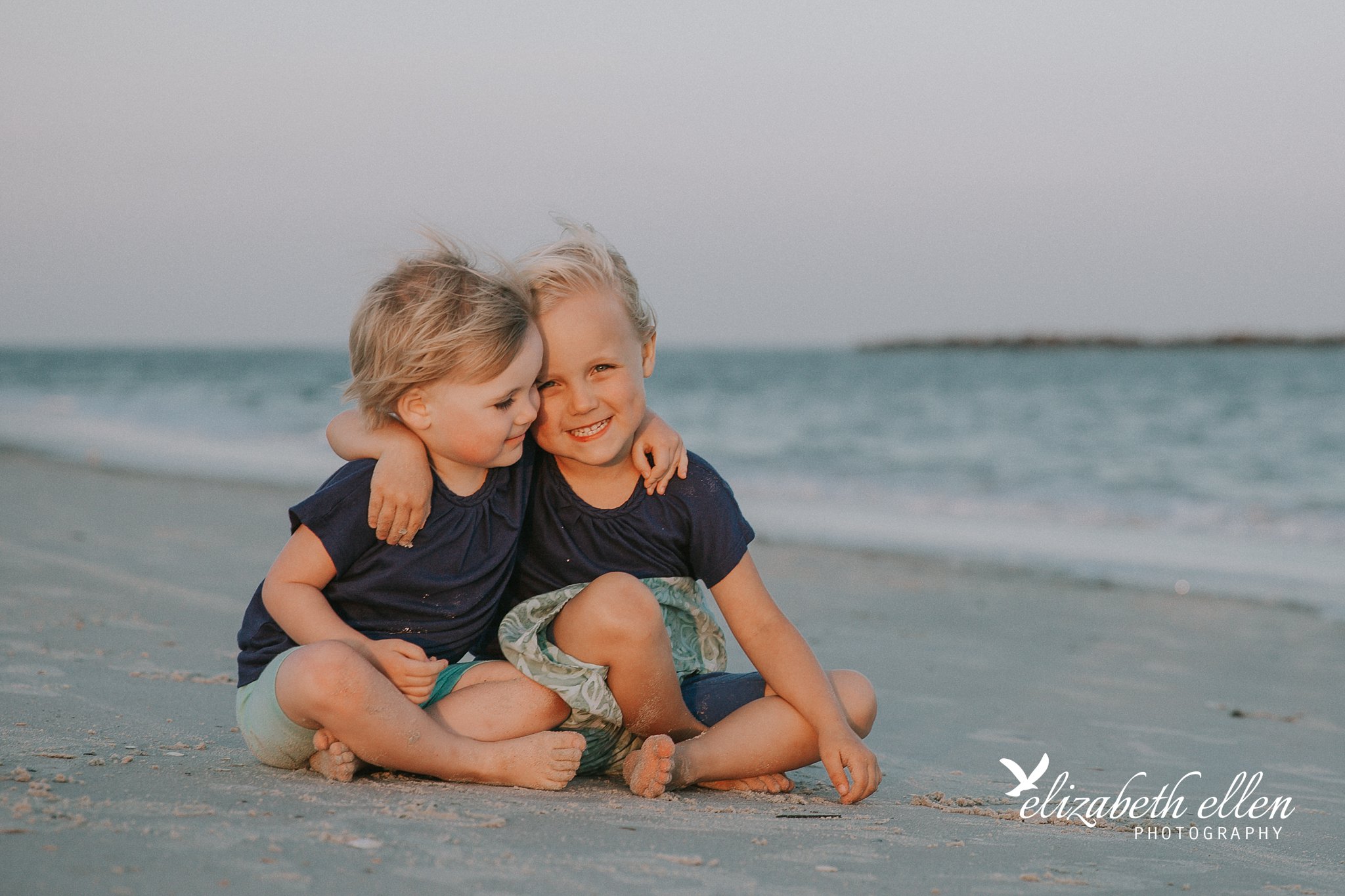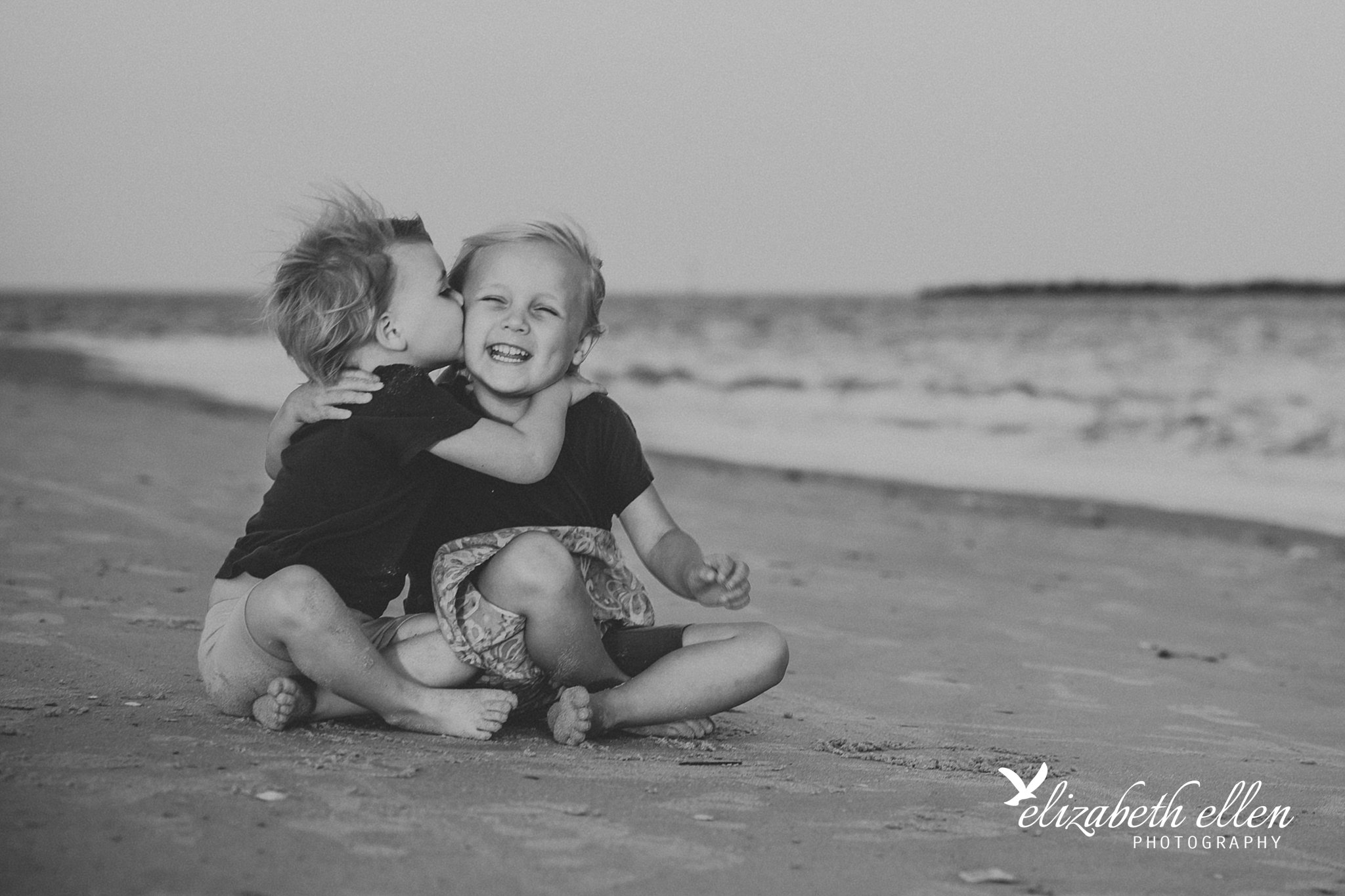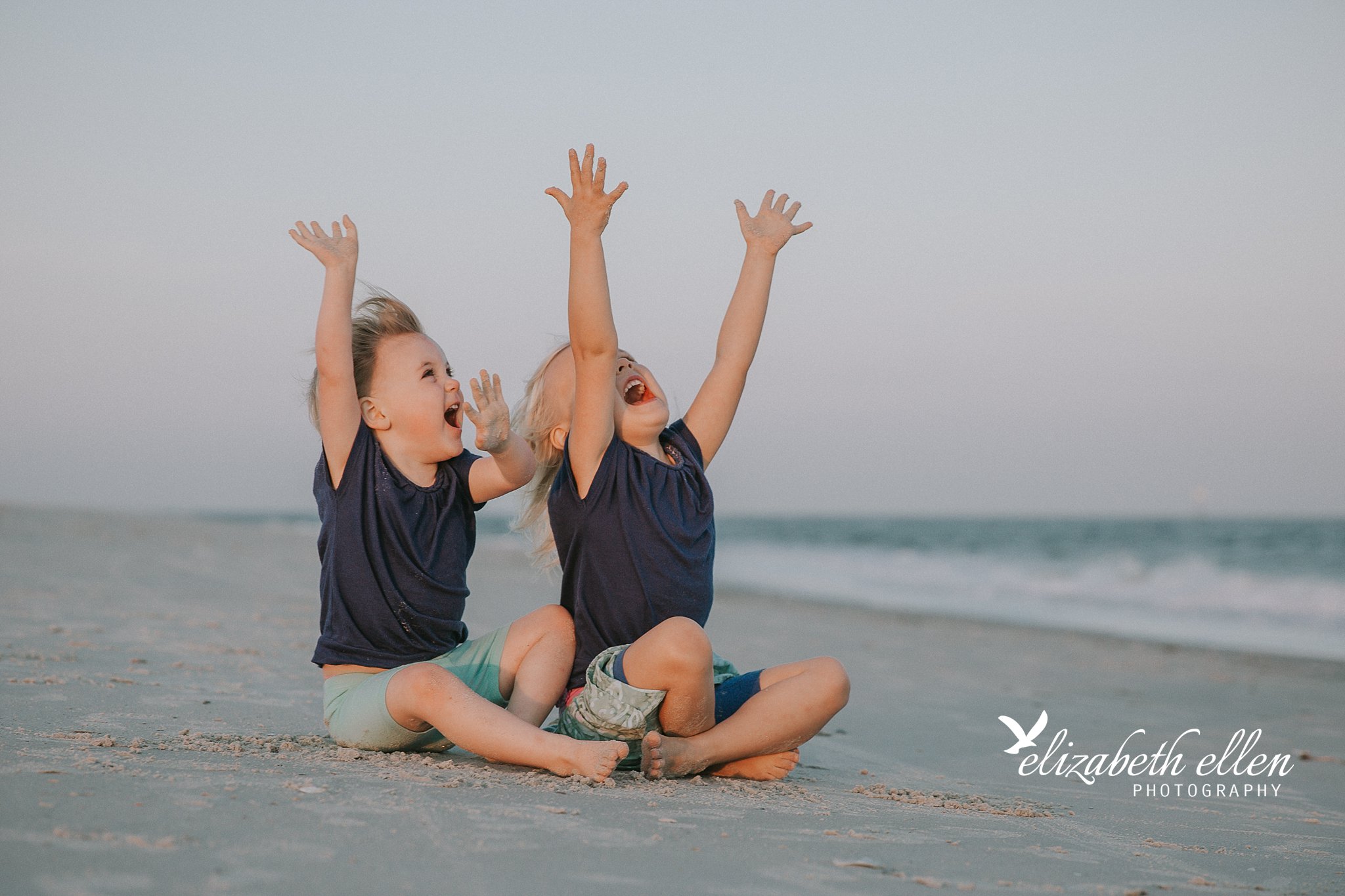 These days when time seems limited, its tempting to want to skip the planning meeting, or squeeze in a photo shoot in a spare hour. And sometimes that's all you have, but it really does make a difference to take the time to get the best possible photos. These are memories that will be remembered and treasured for generations. You will be so glad you did!