I first met Mariah and little Tiffany when I photographed the beautiful children of Sweet Peas Montessori School. You can find Tiff's school photos here. I loved photographing them the first time, so I was thrilled when Mariah asked me to take some photographs documenting her recent engagement. Rob and Mariah met at Whole Foods about two years ago. Rob and his friend saw her and apparently Rob was taken with her right away but a bit hesitant. Luckily, he had a bold friend with him who was more than happy to make some bad jokes and break the ice. Mariah was hesitant to date as a young single mother, but Rob eventually got his chance. Things went well and eventually Tiff was introduced.  Mariah said Tiff went right up to him and grabbed his hand….. I think from there it was probably a done deal. Rob made their commitment official on a trip they took to Western NC last month to celebrate Mariah's birthday. She came home with a ring and a permanent smile. I loved documenting them during this time, as a newly engaged family of three. We chose to take the engagement photos at Greenfield Lake, and I think it was the perfect setting. We started out on the main walkway and made our way to the gazebo where the alligator hangs out. Take a look at some of the sweet moments we captured, and if you want more, view their video here.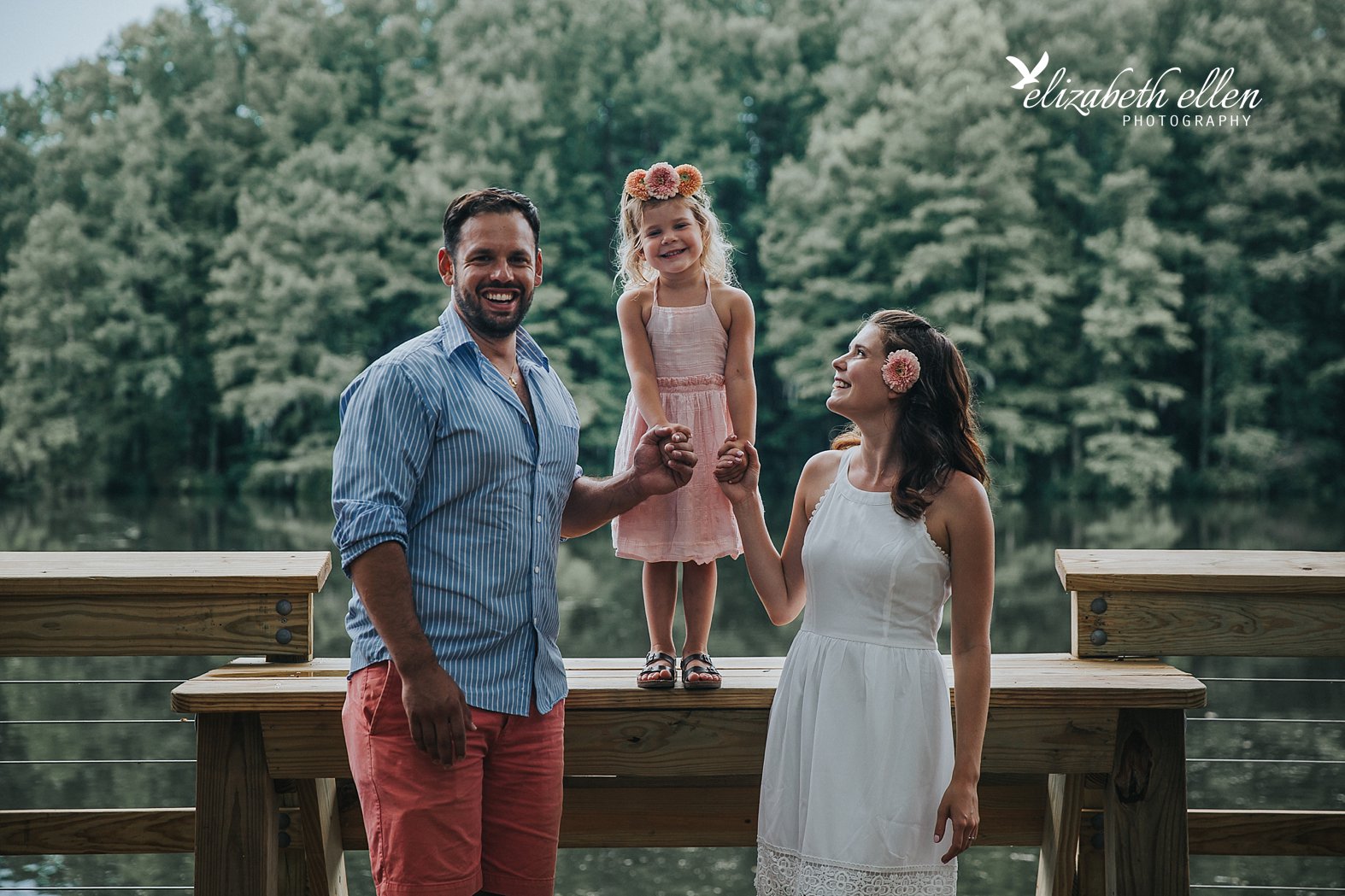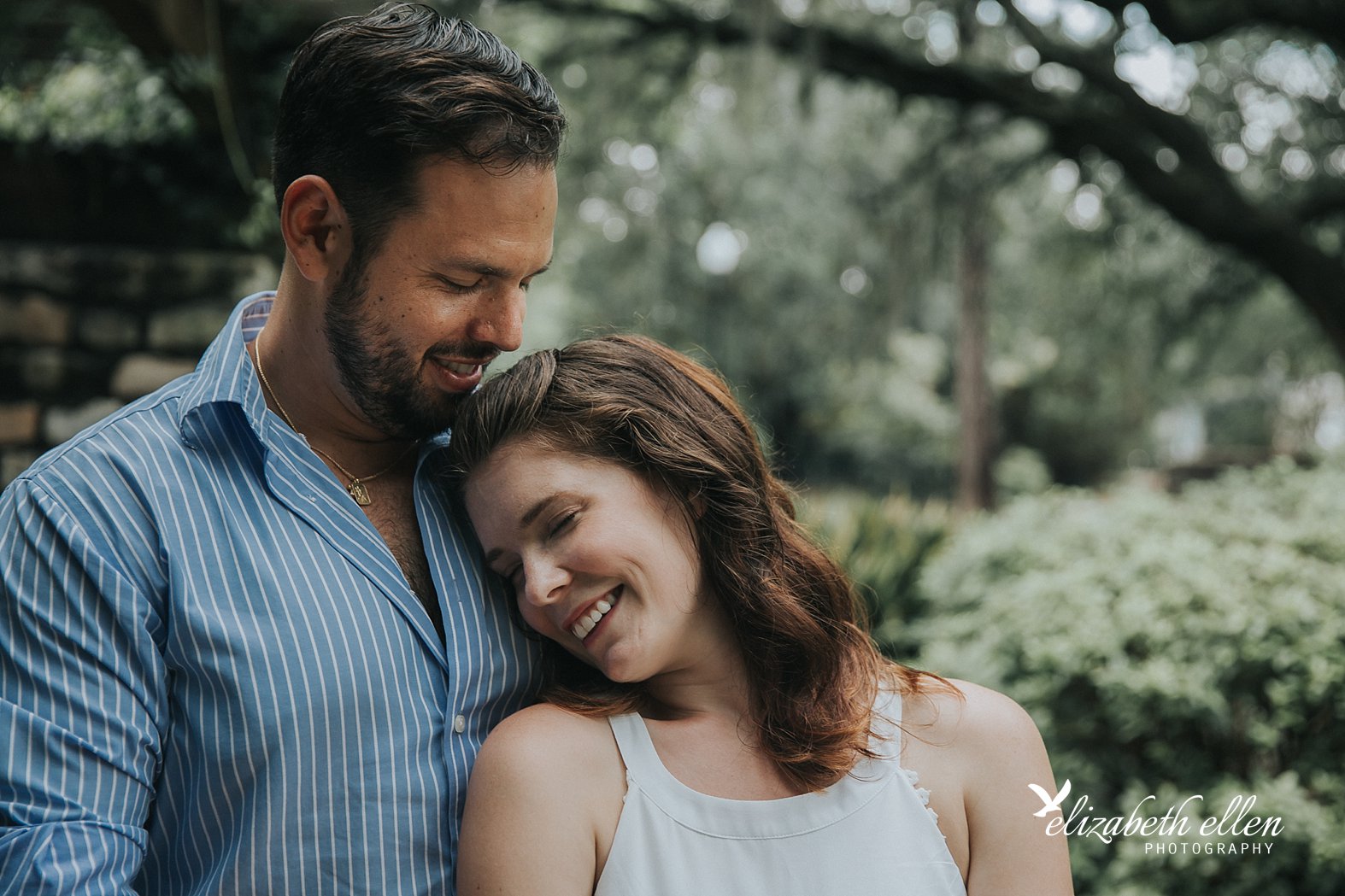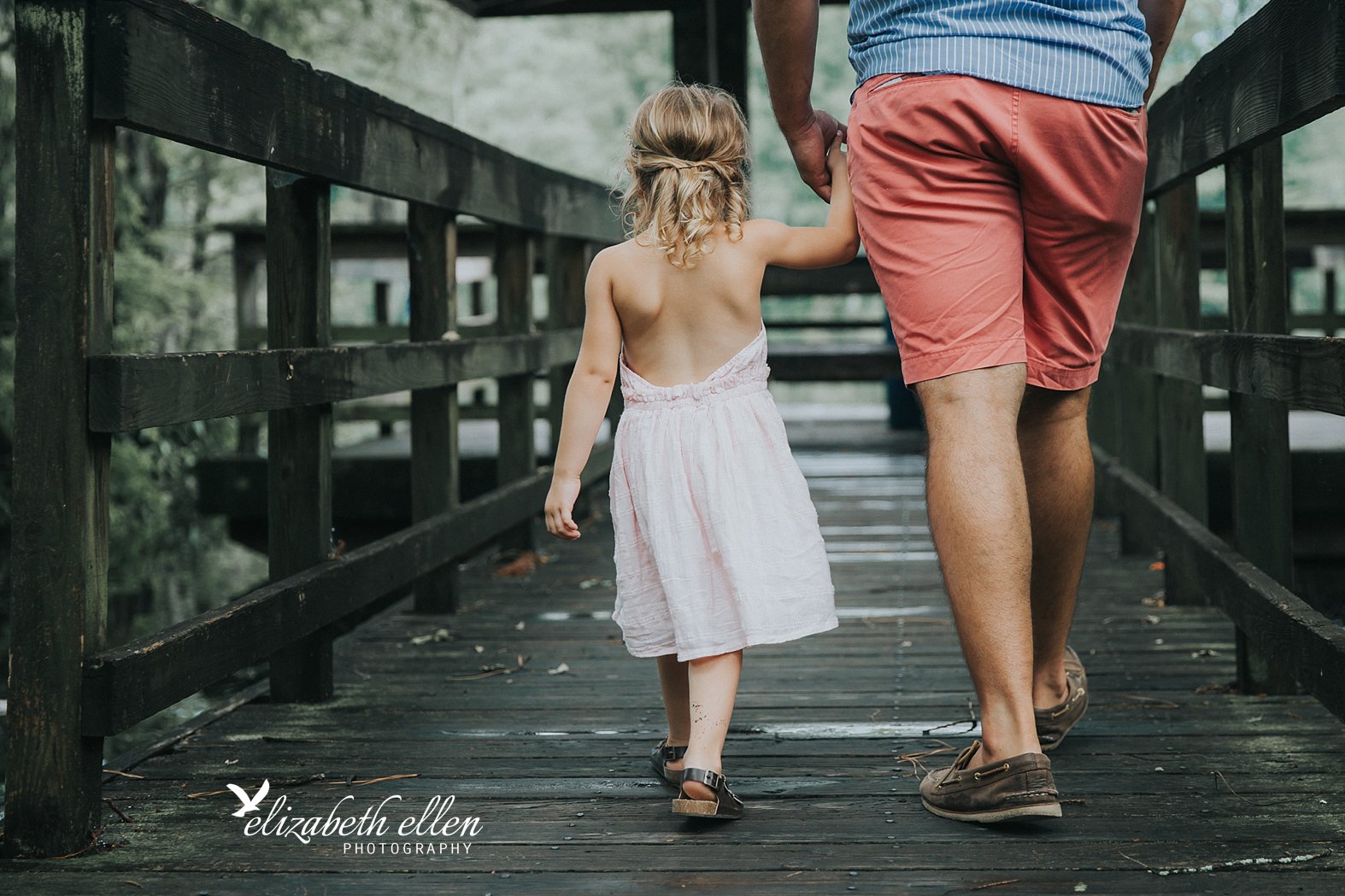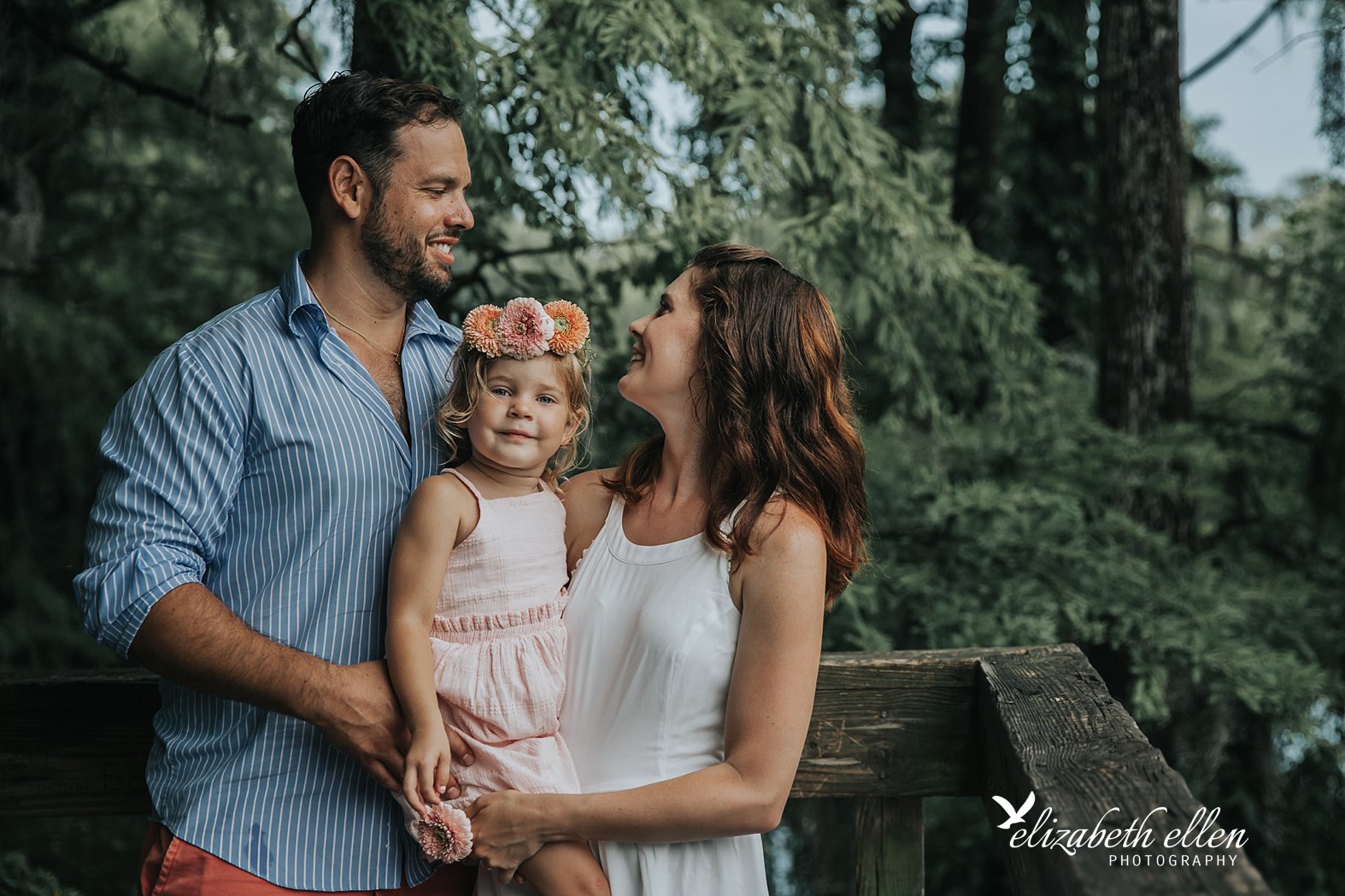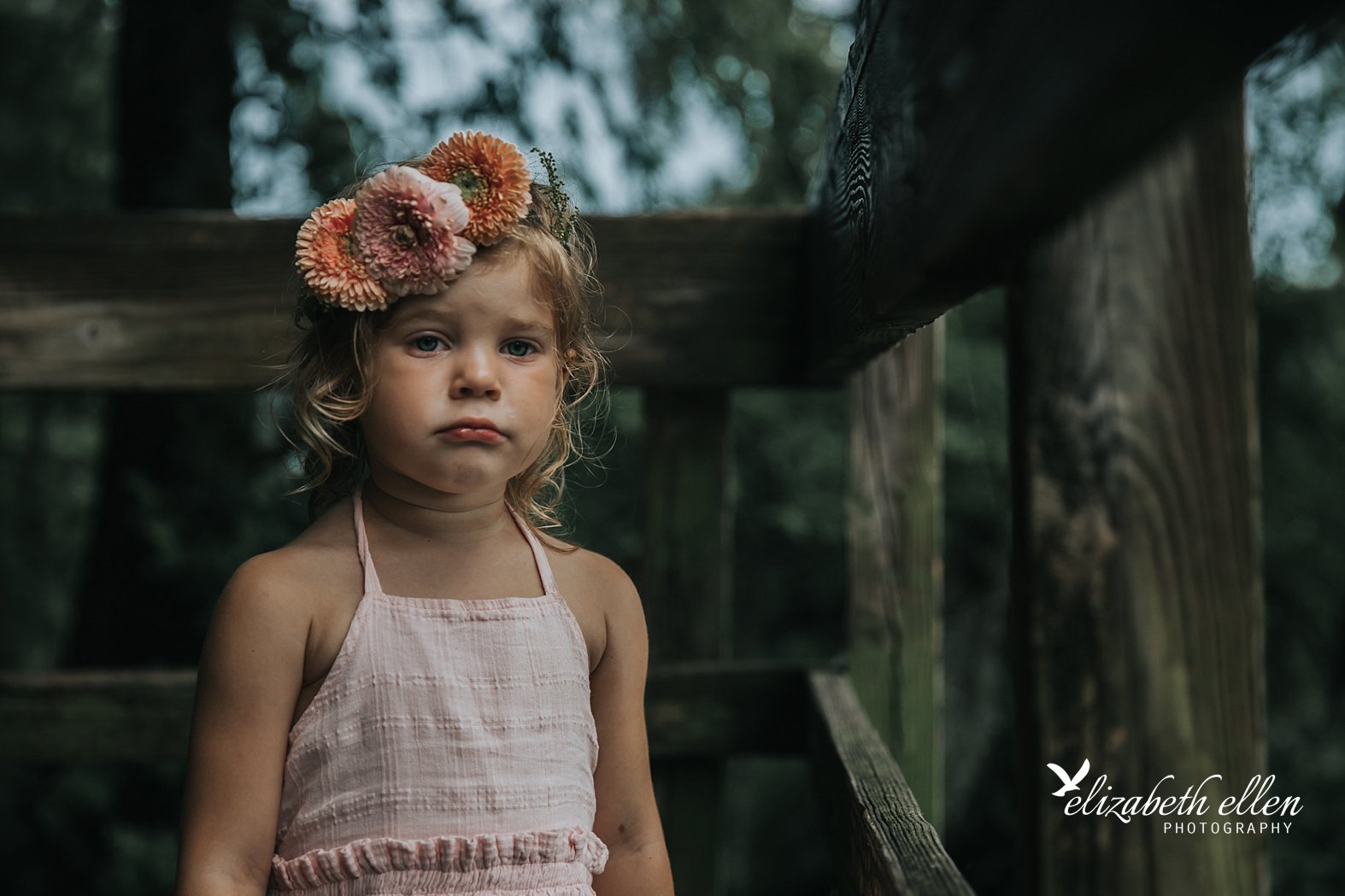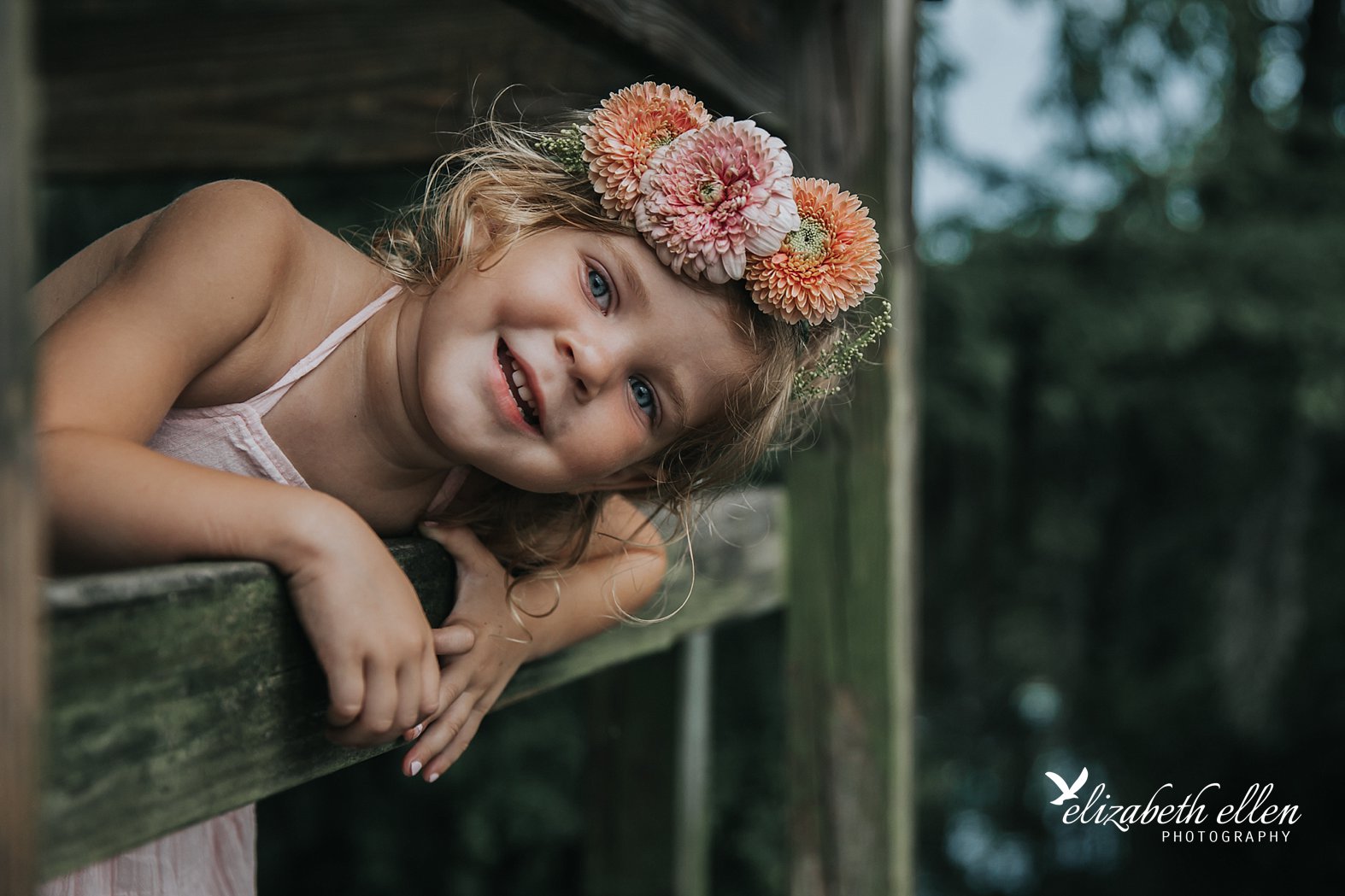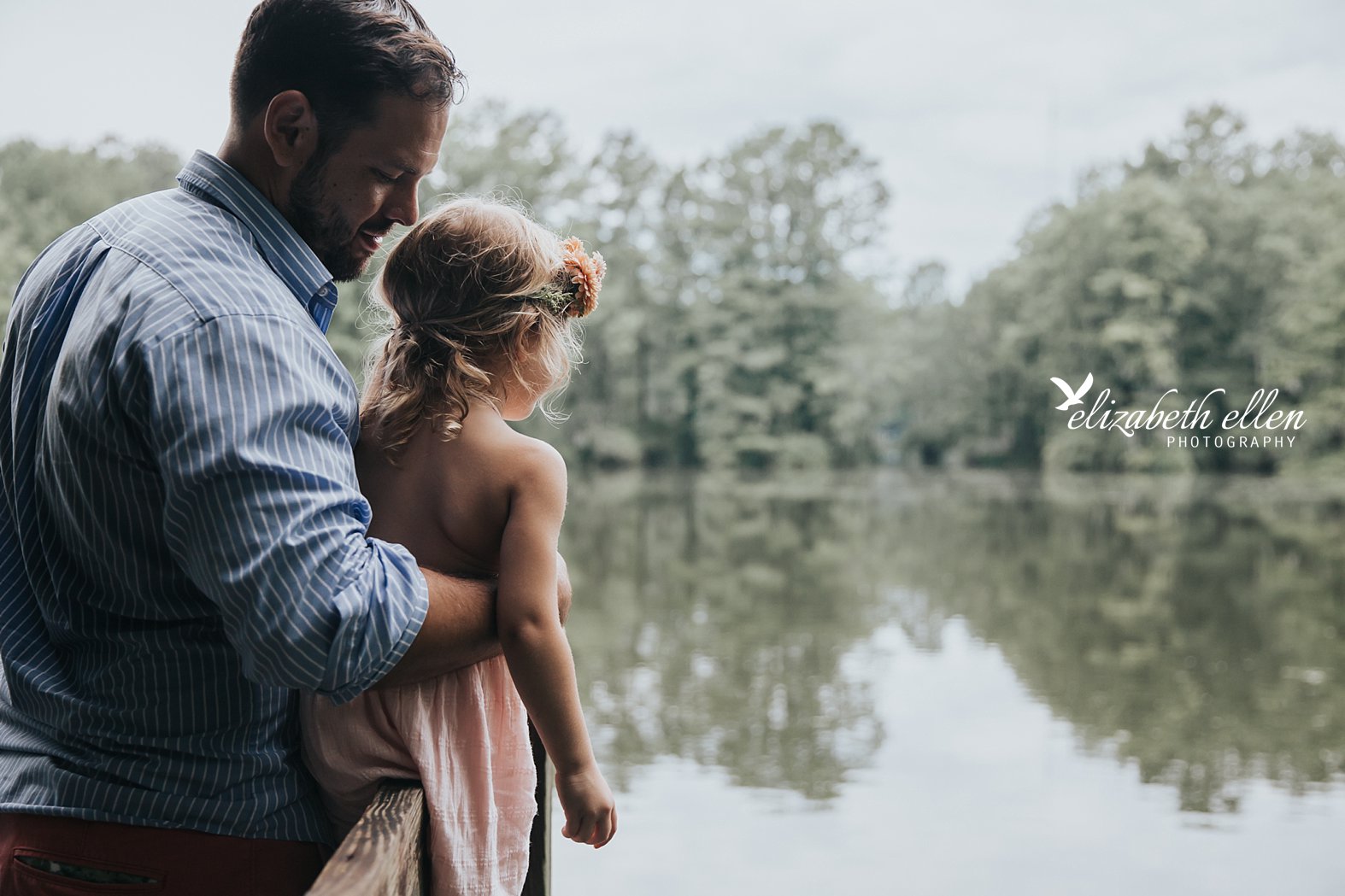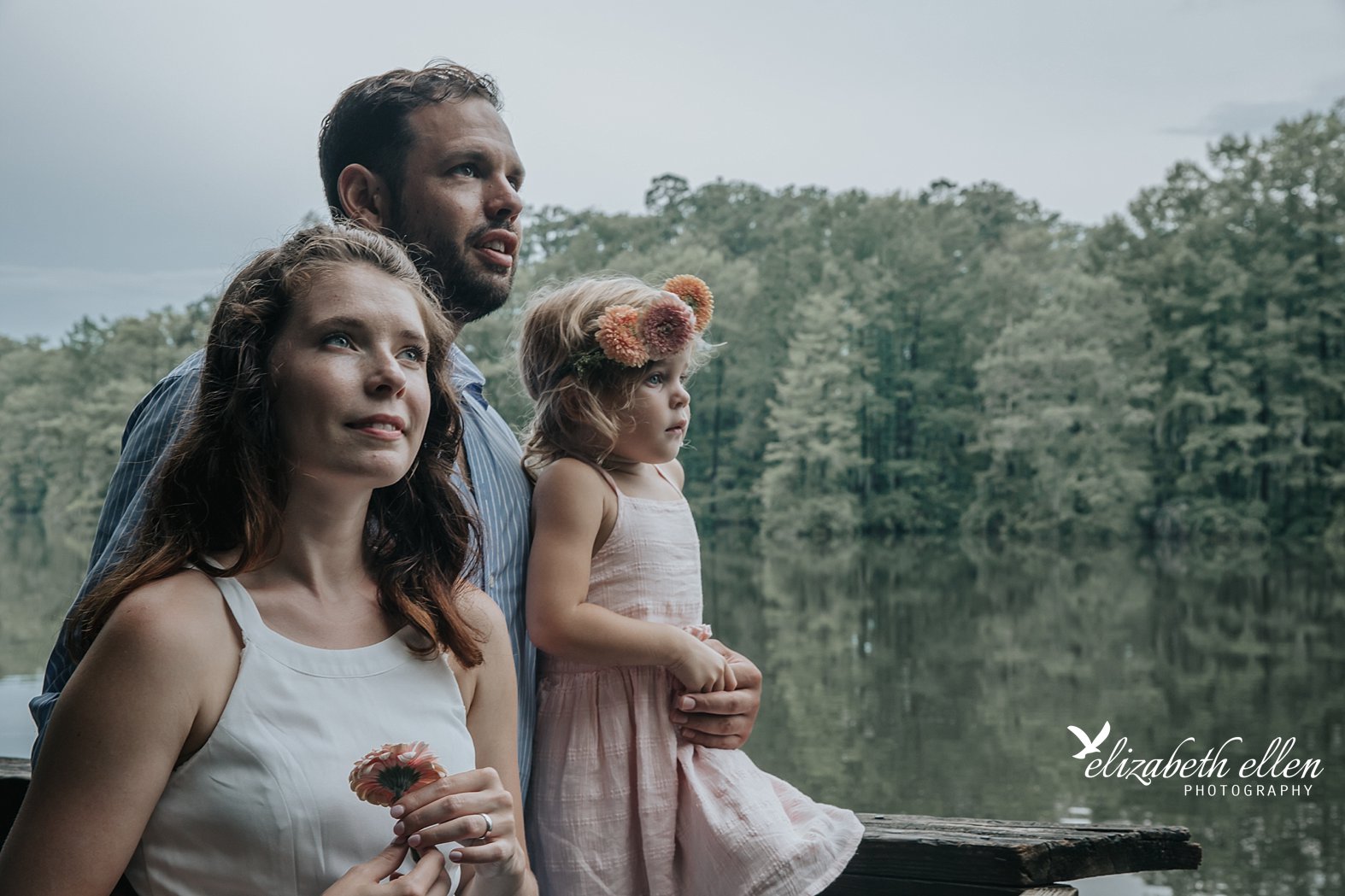 Then we walked along the path, past the magnolia trees and moss covered oaks, to the long wooden bridge. We looked at the dozens of turtles swimming below, danced, and played.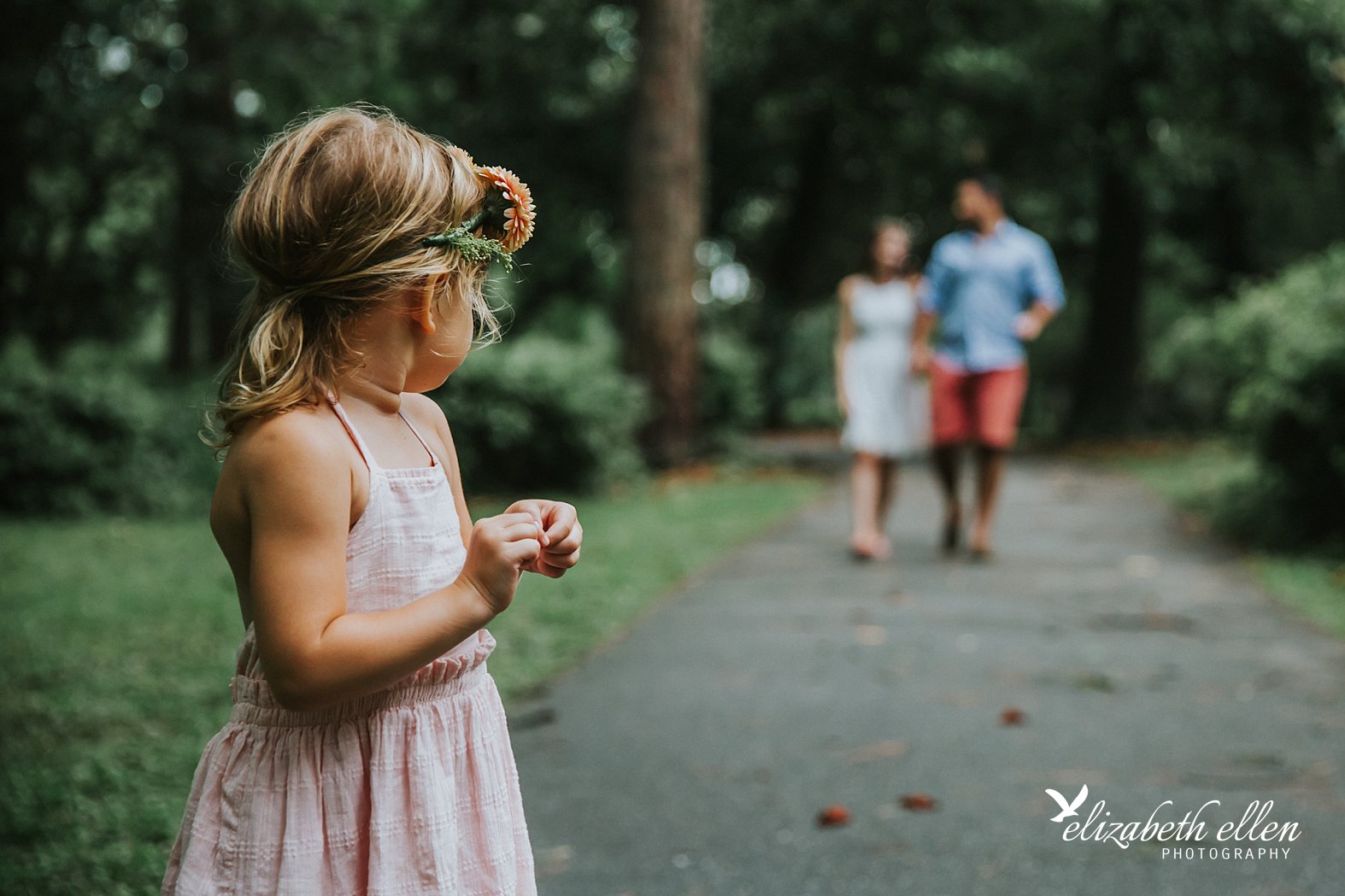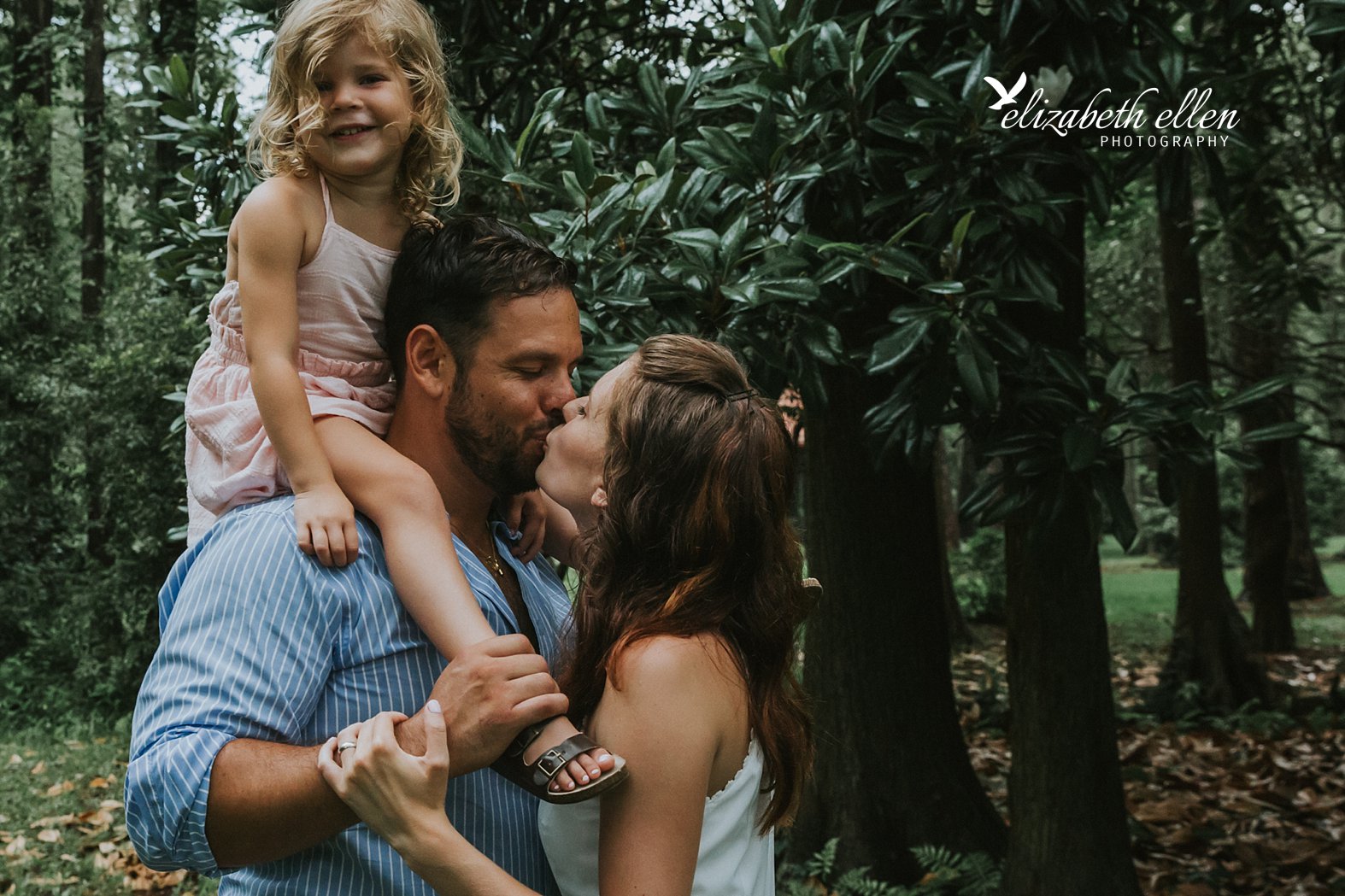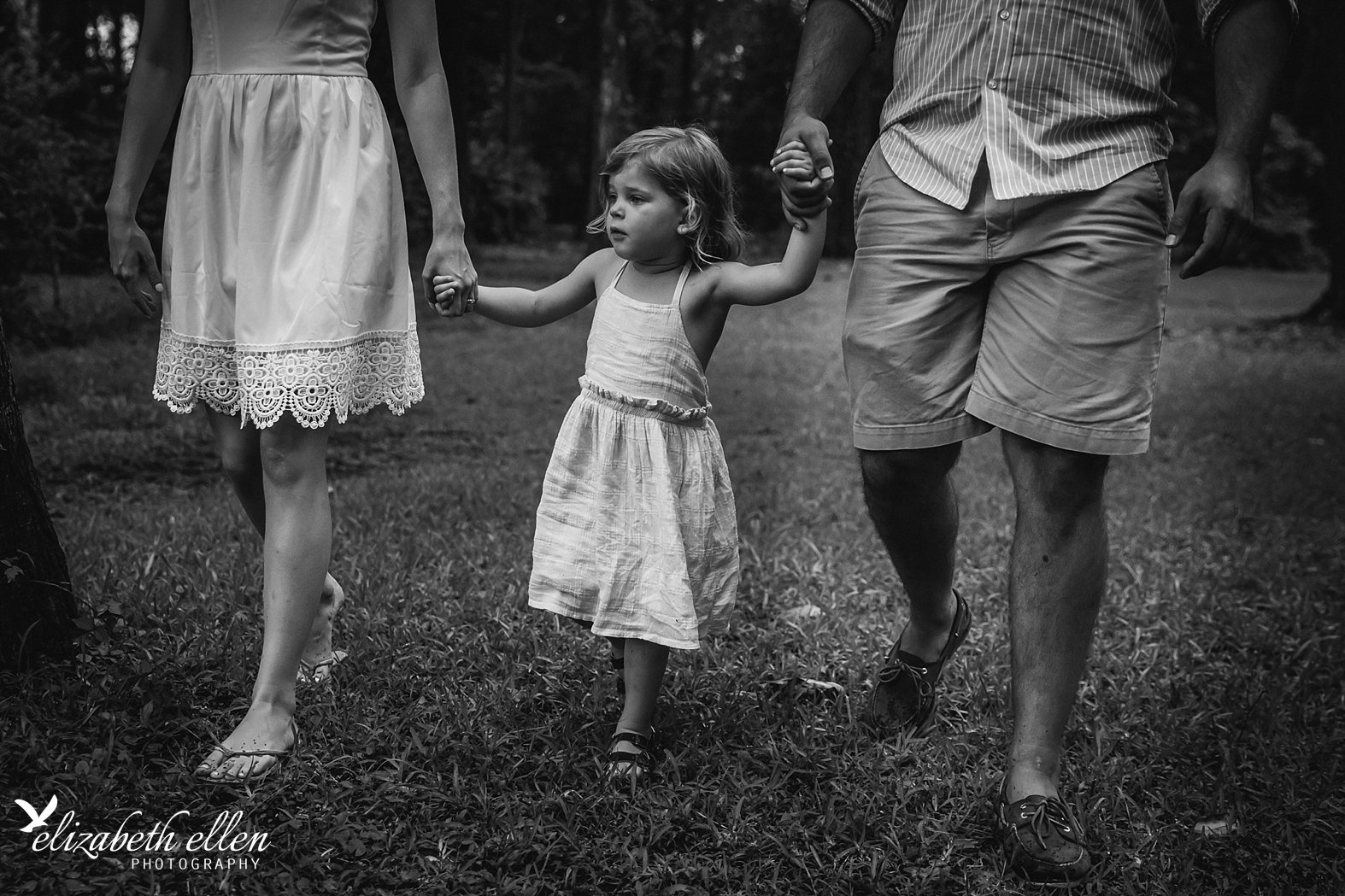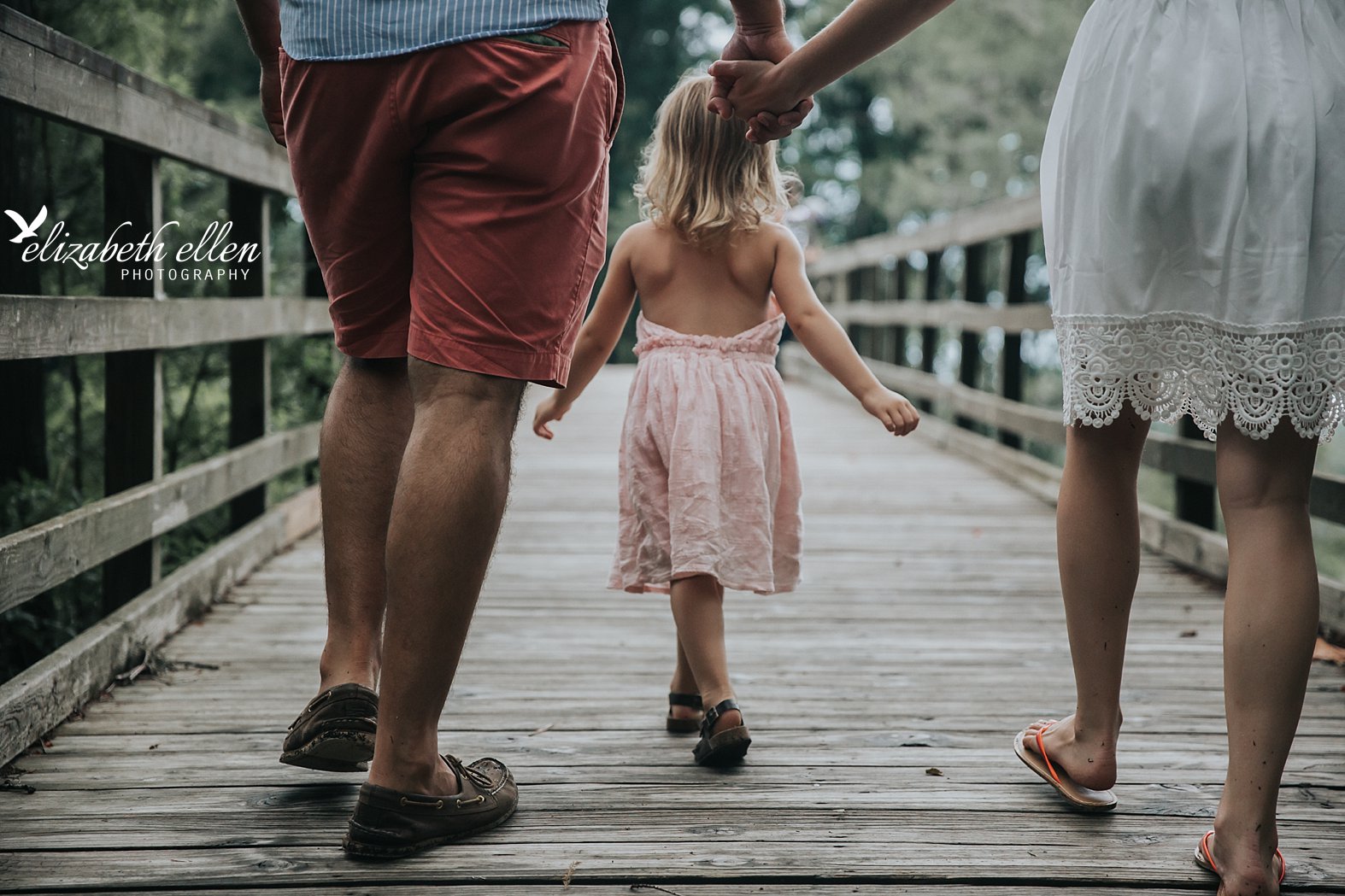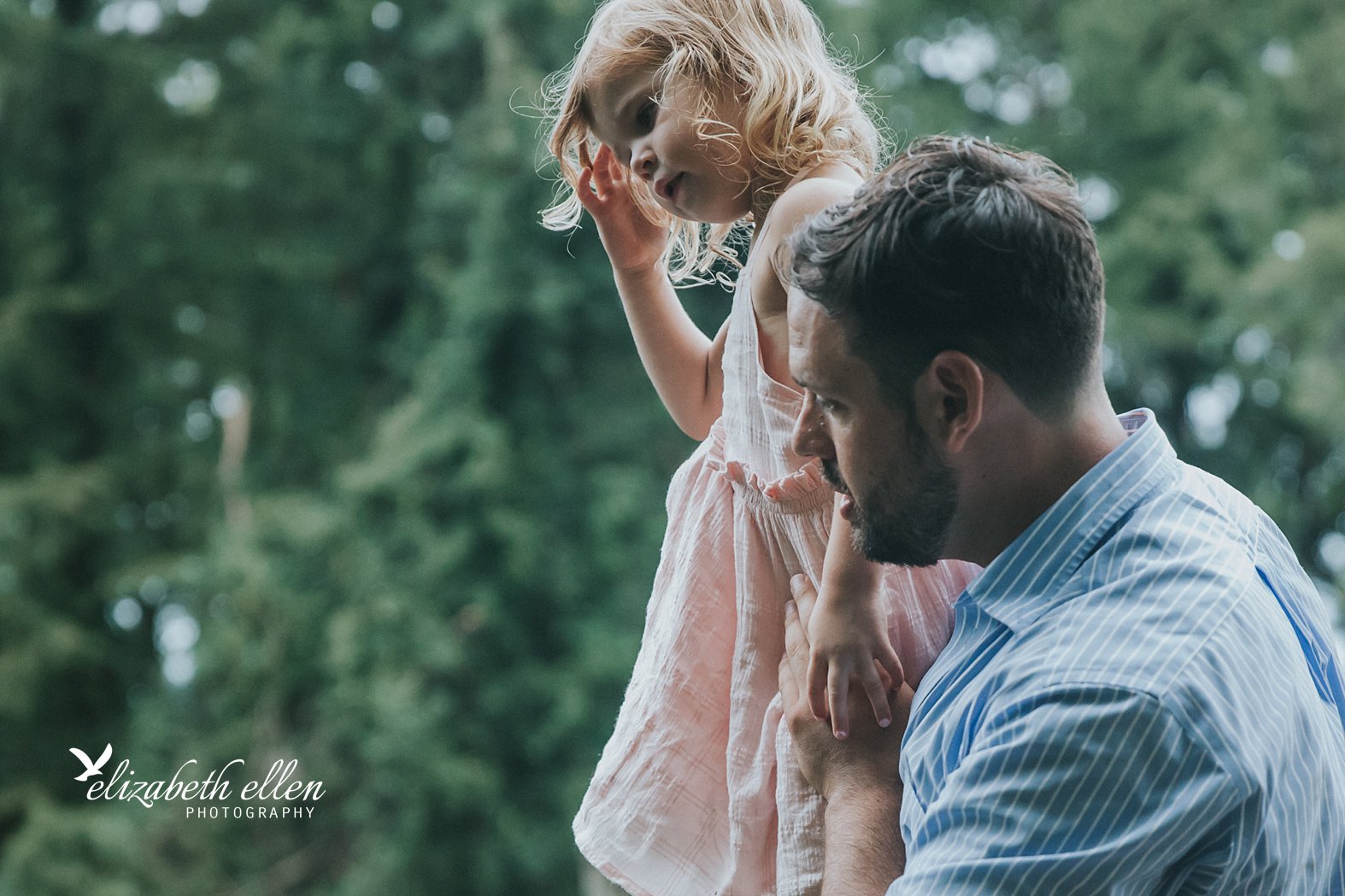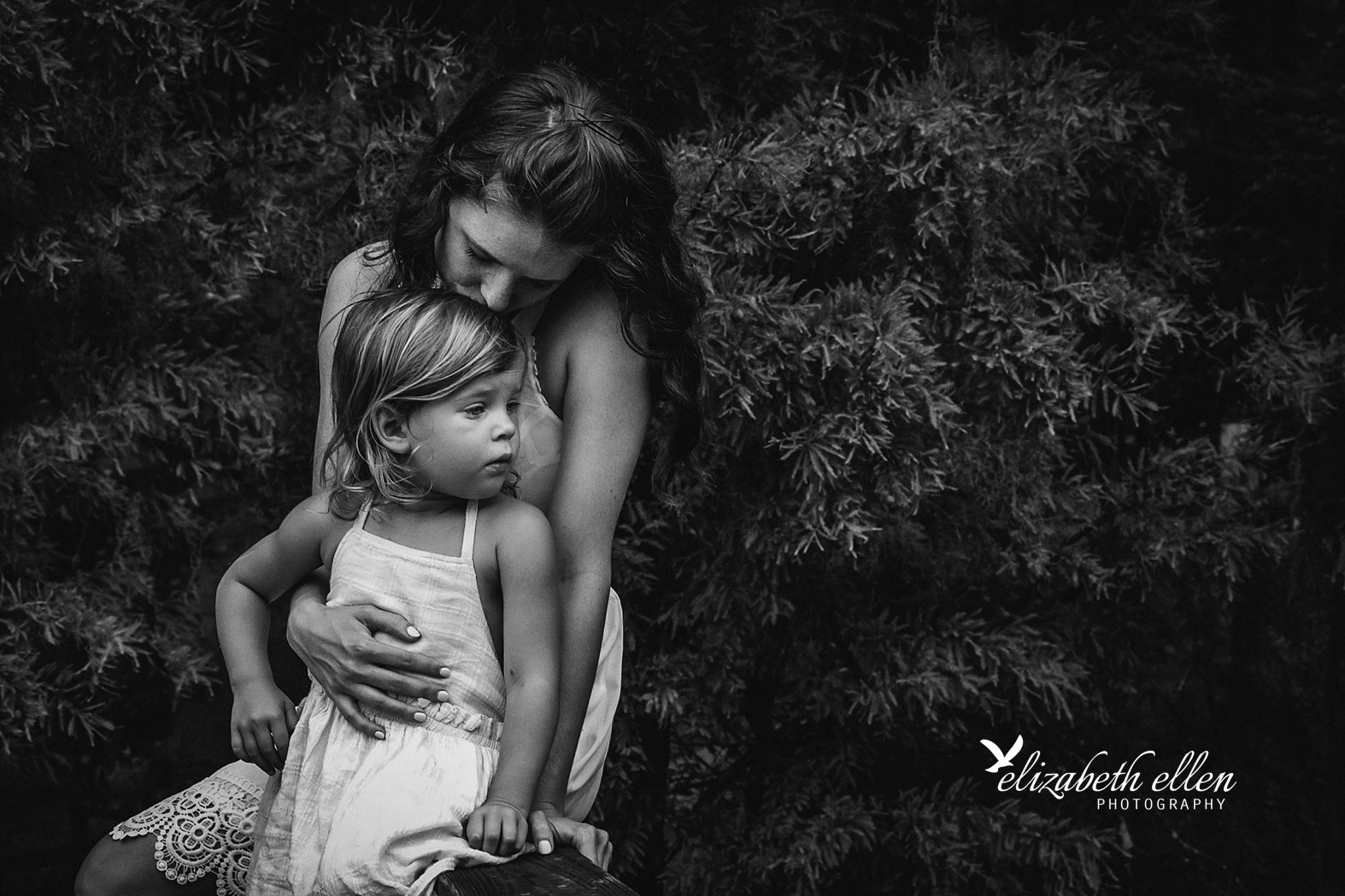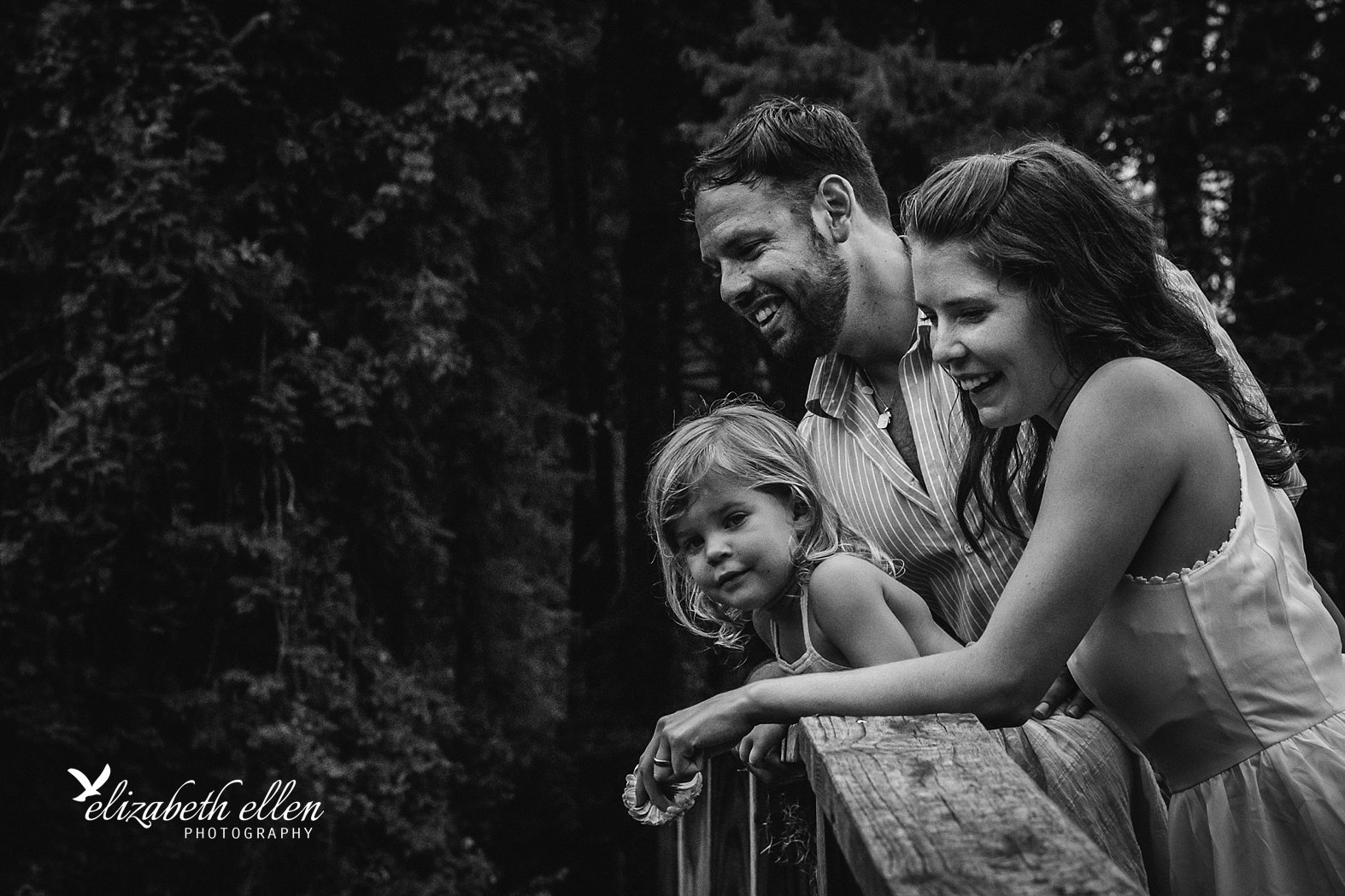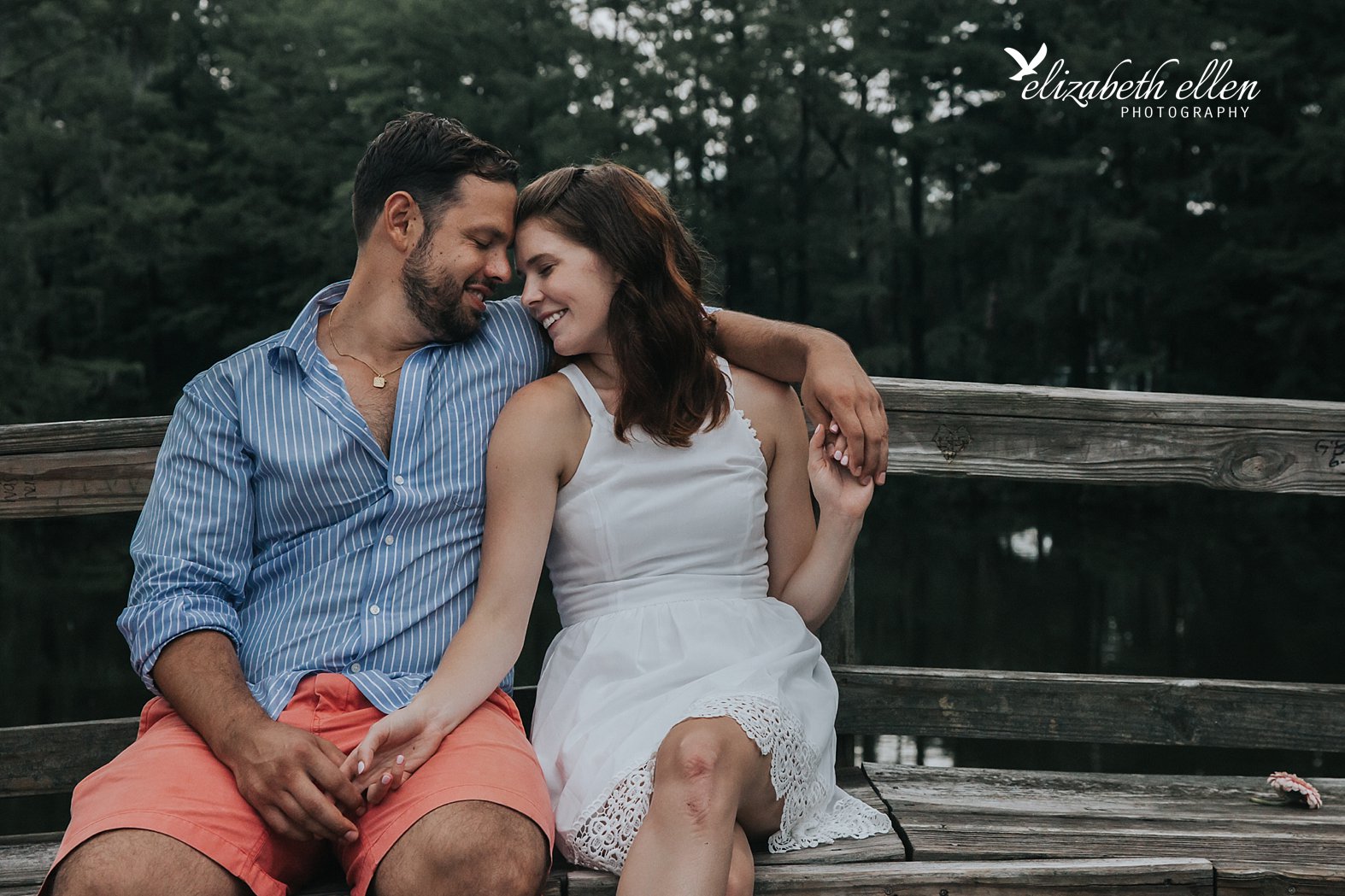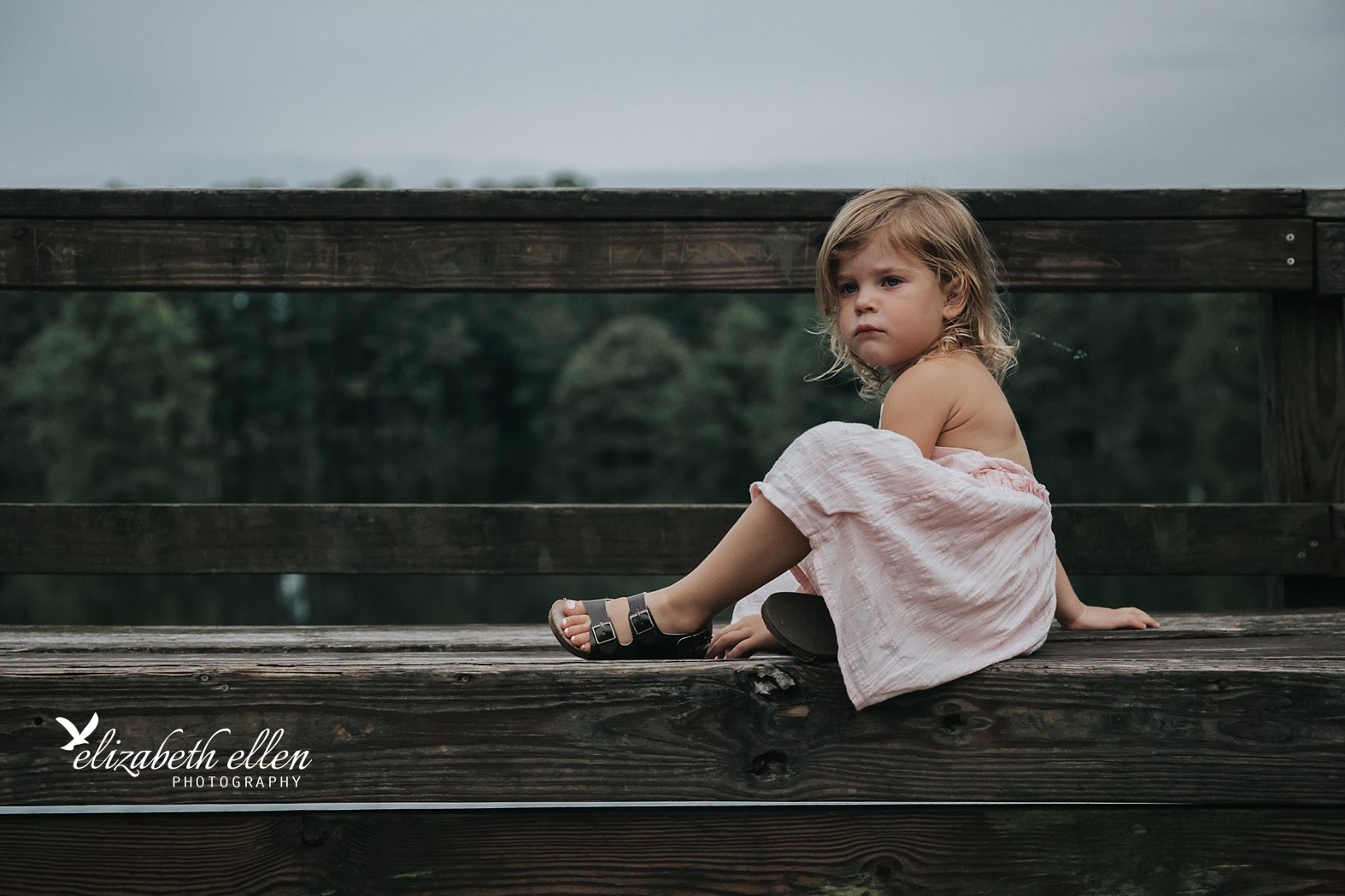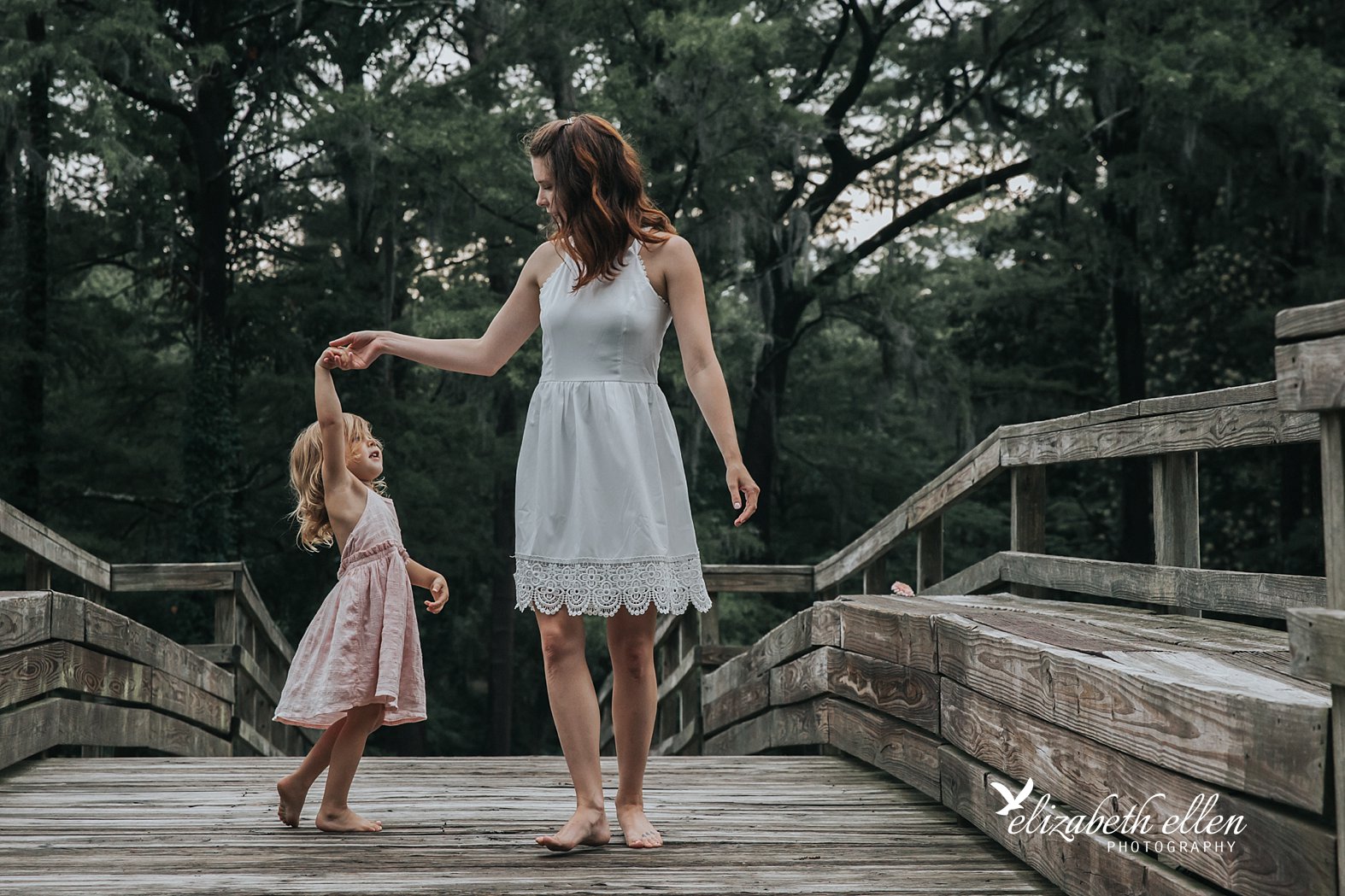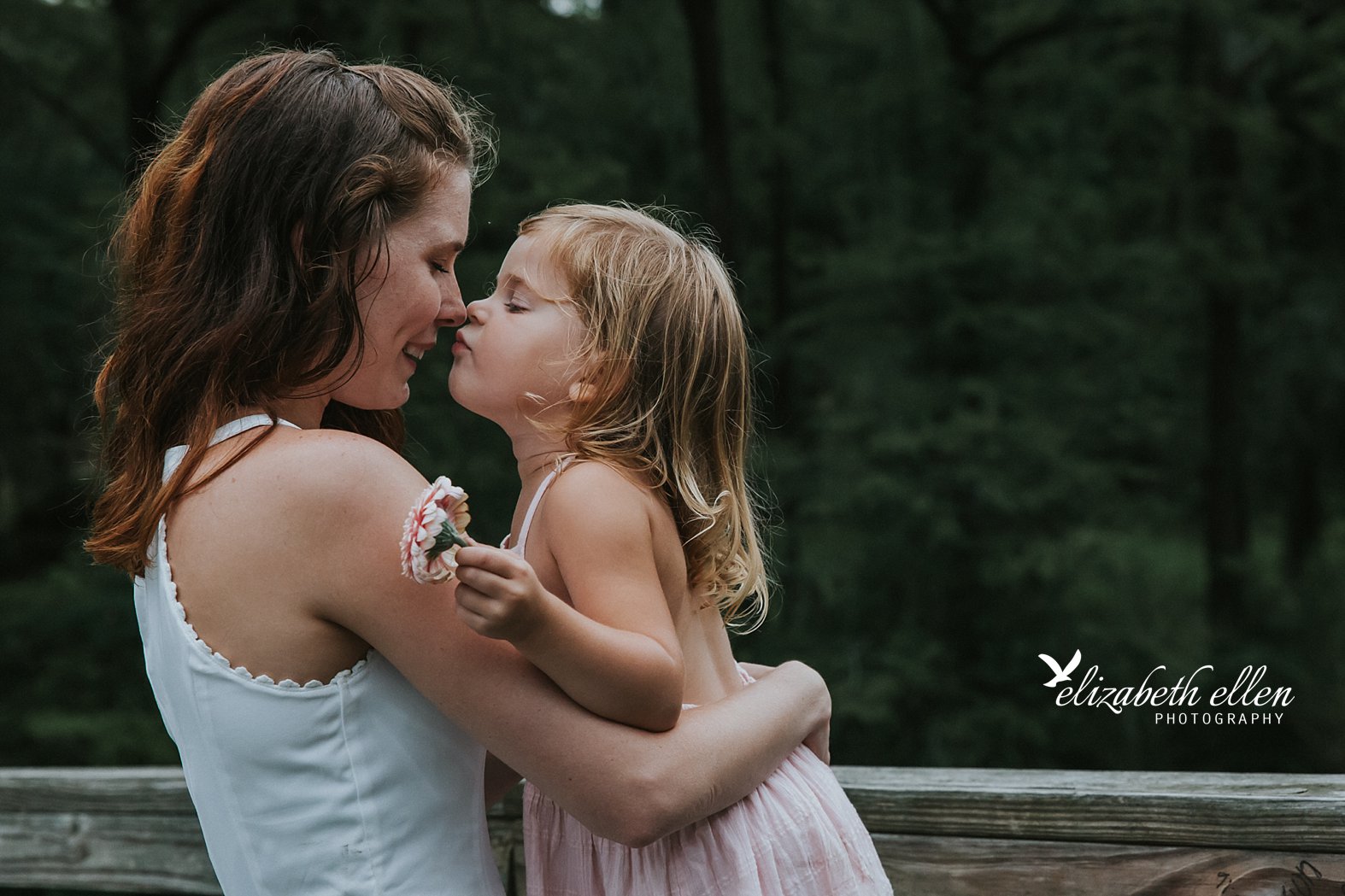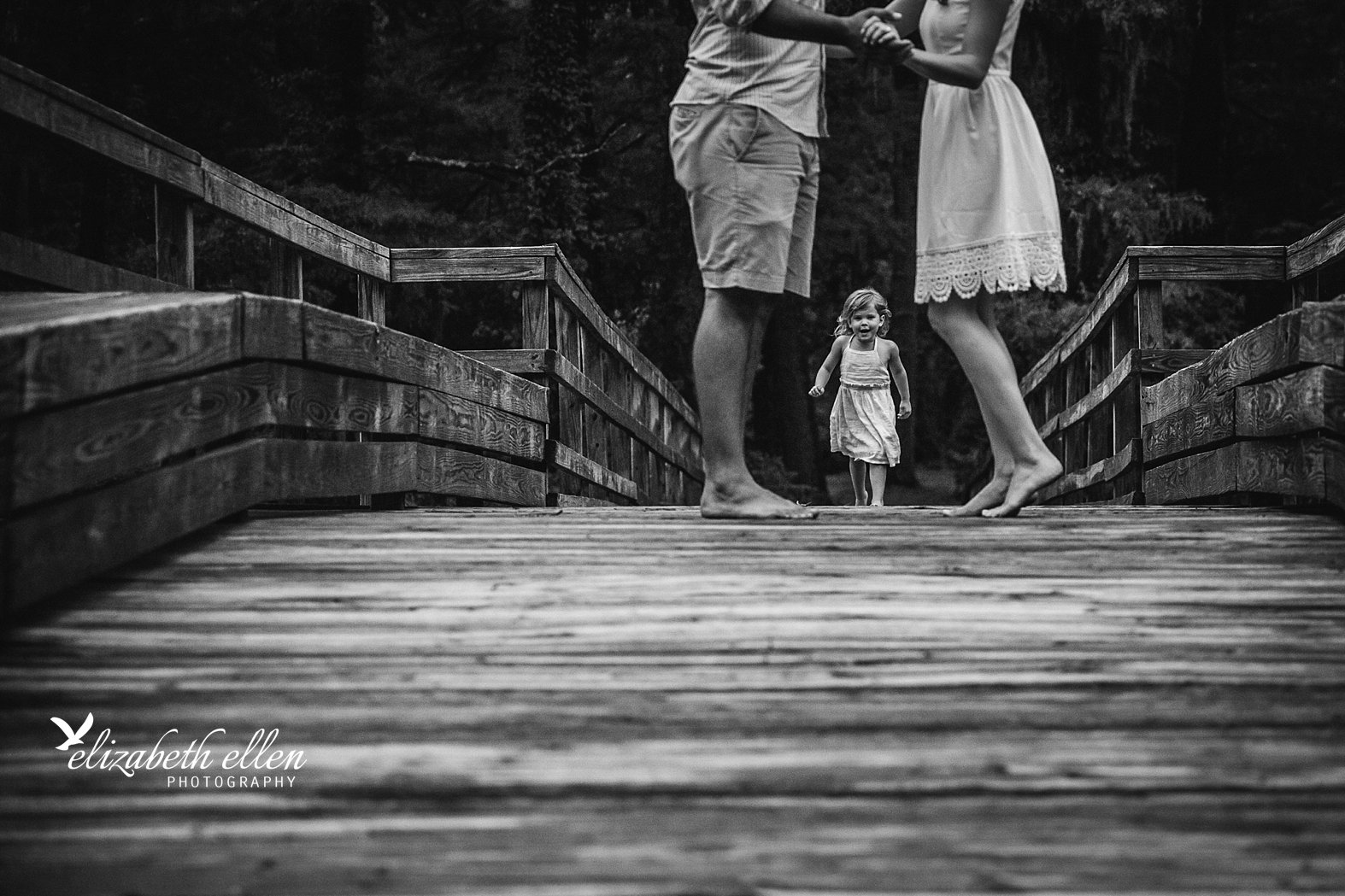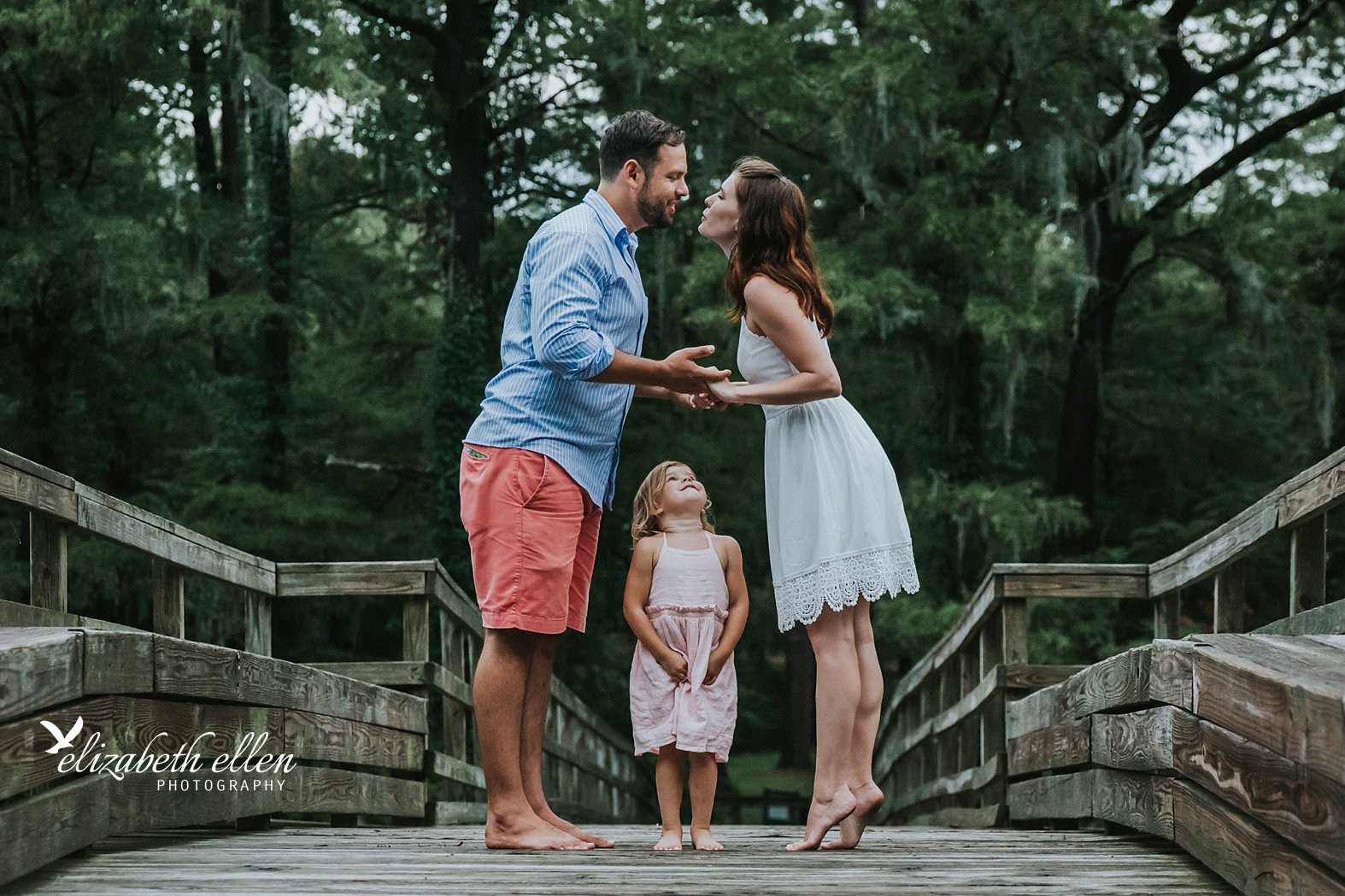 I had plans to try to get to other parts of the park, but the bridge was so beautiful and such a perfect back drop for these shots, that we stayed quite a while. I loved the easy smiles, fun spirit, and deep love that was captured.