Meet the Bigness Family! I was so excited when Holly Claire asked me to take their family photos this year. She is a warm, open and fun woman and I knew it would be a great session. We decided to go to one of my favorite spots, the pier at Oak Island. We met up about 2 hours before sunset and the weather was perfect! Since there were little ones, and you never know what's going to happen, I always try for a family photo right away. Especially at the beach with kids, its the only way to guarantee one with everyone dry!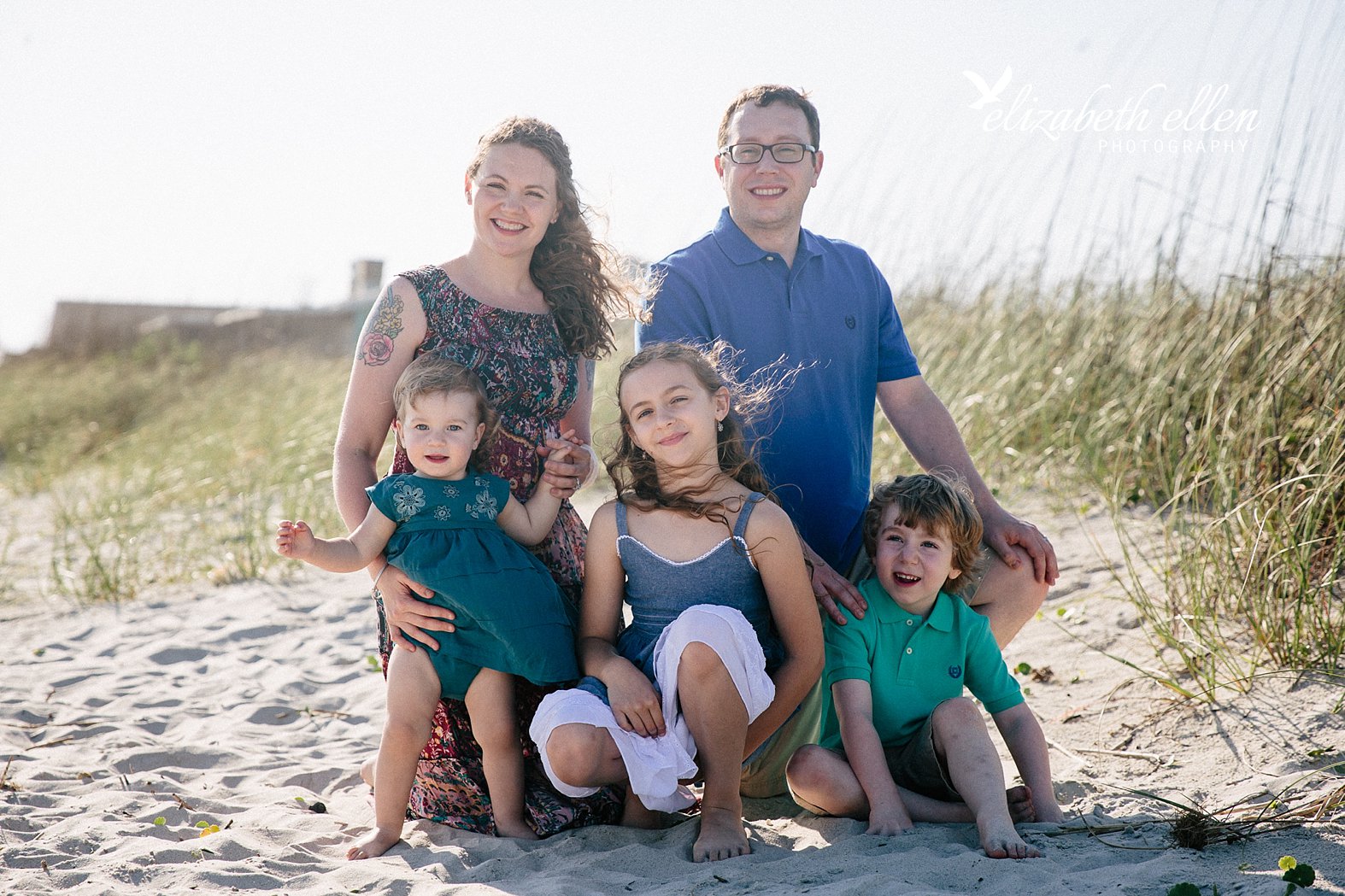 It's good we got it too, because right after their littlest one headed straight for the water, and was only happy when playing in it from that moment forward.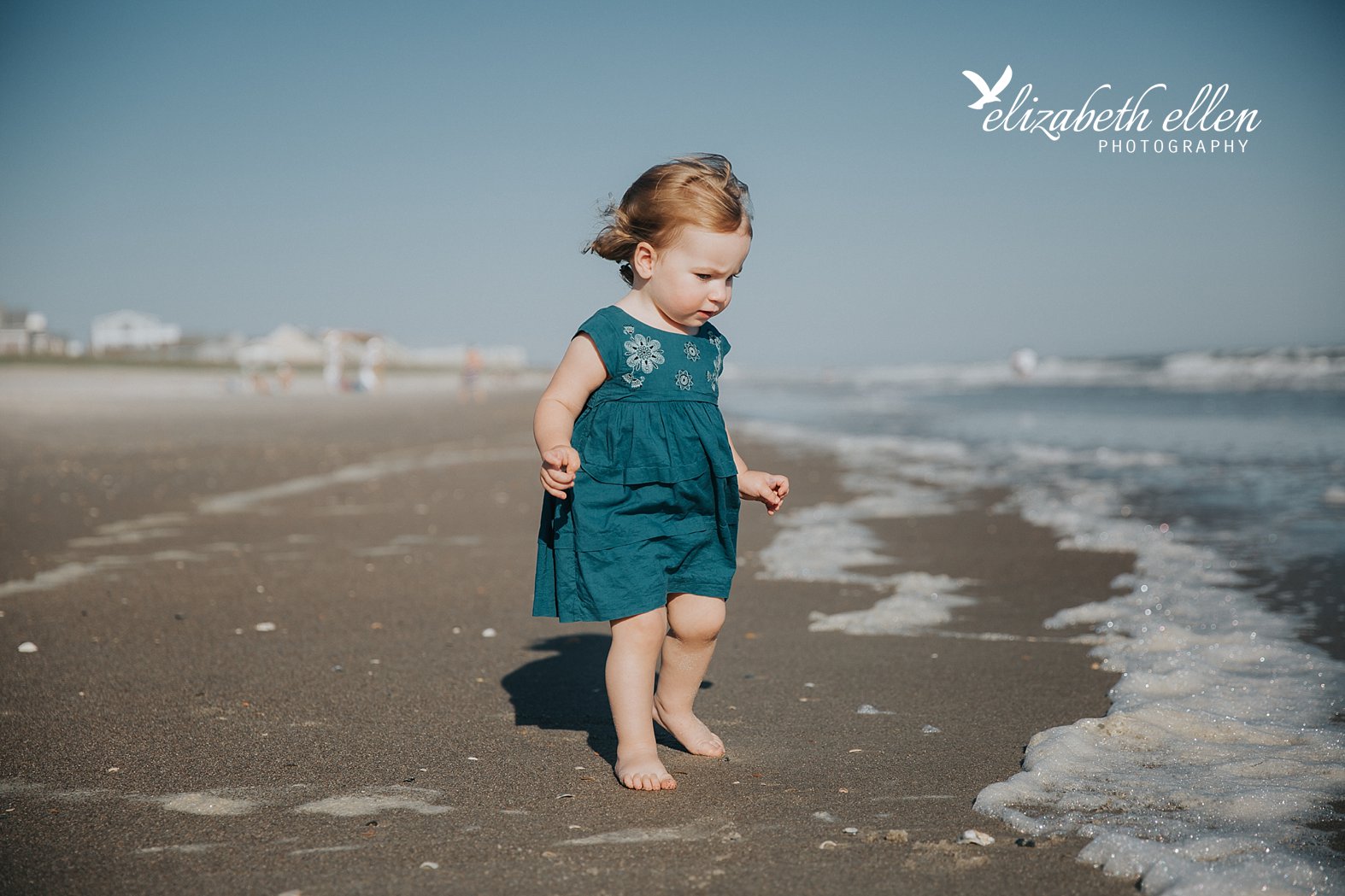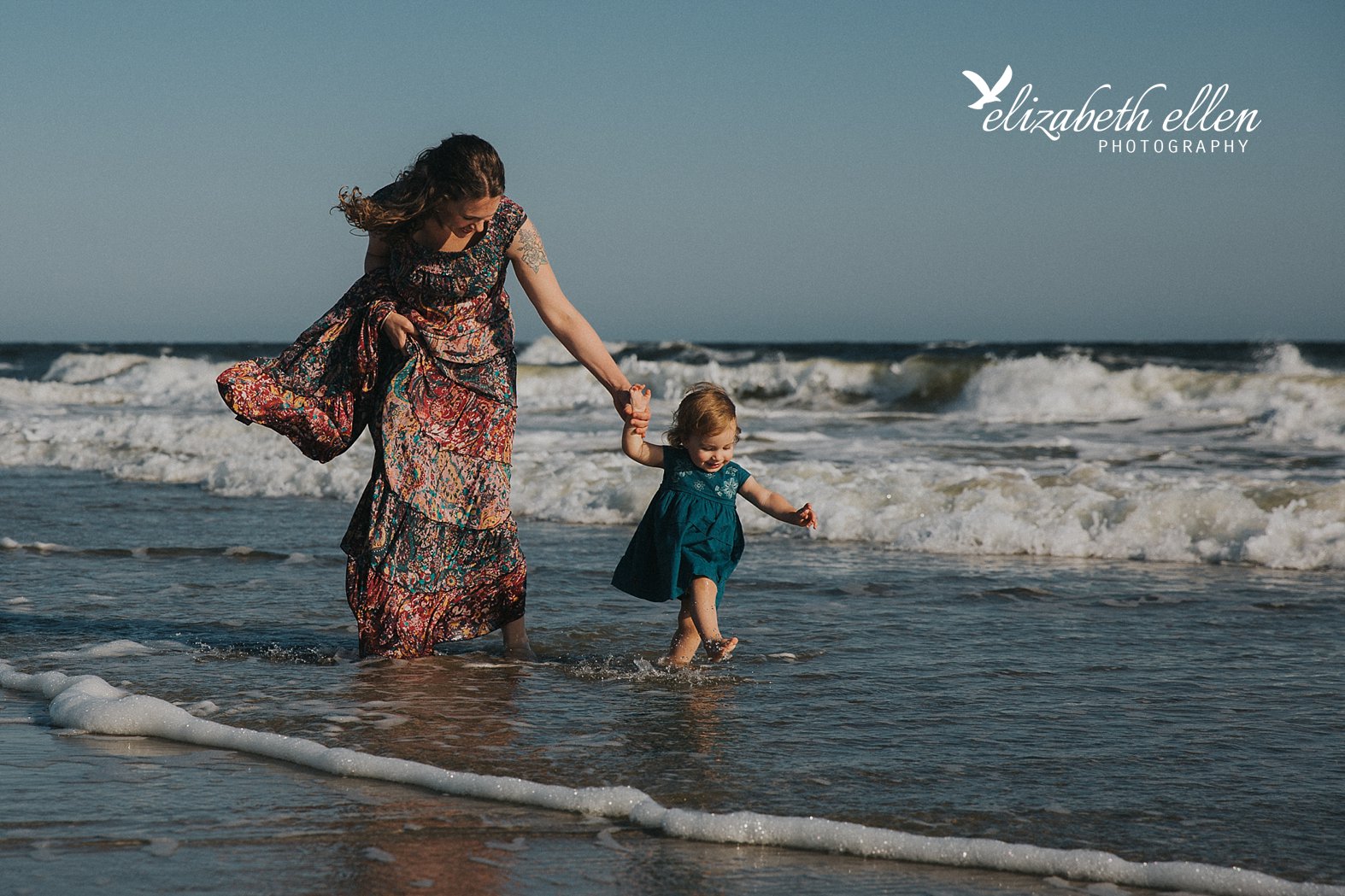 Their son (who is in preschool with my son!) also thought the beach location was a good choice. I suggested a game of tag between him and their sweet oldest daughter to start things off in a playful mood.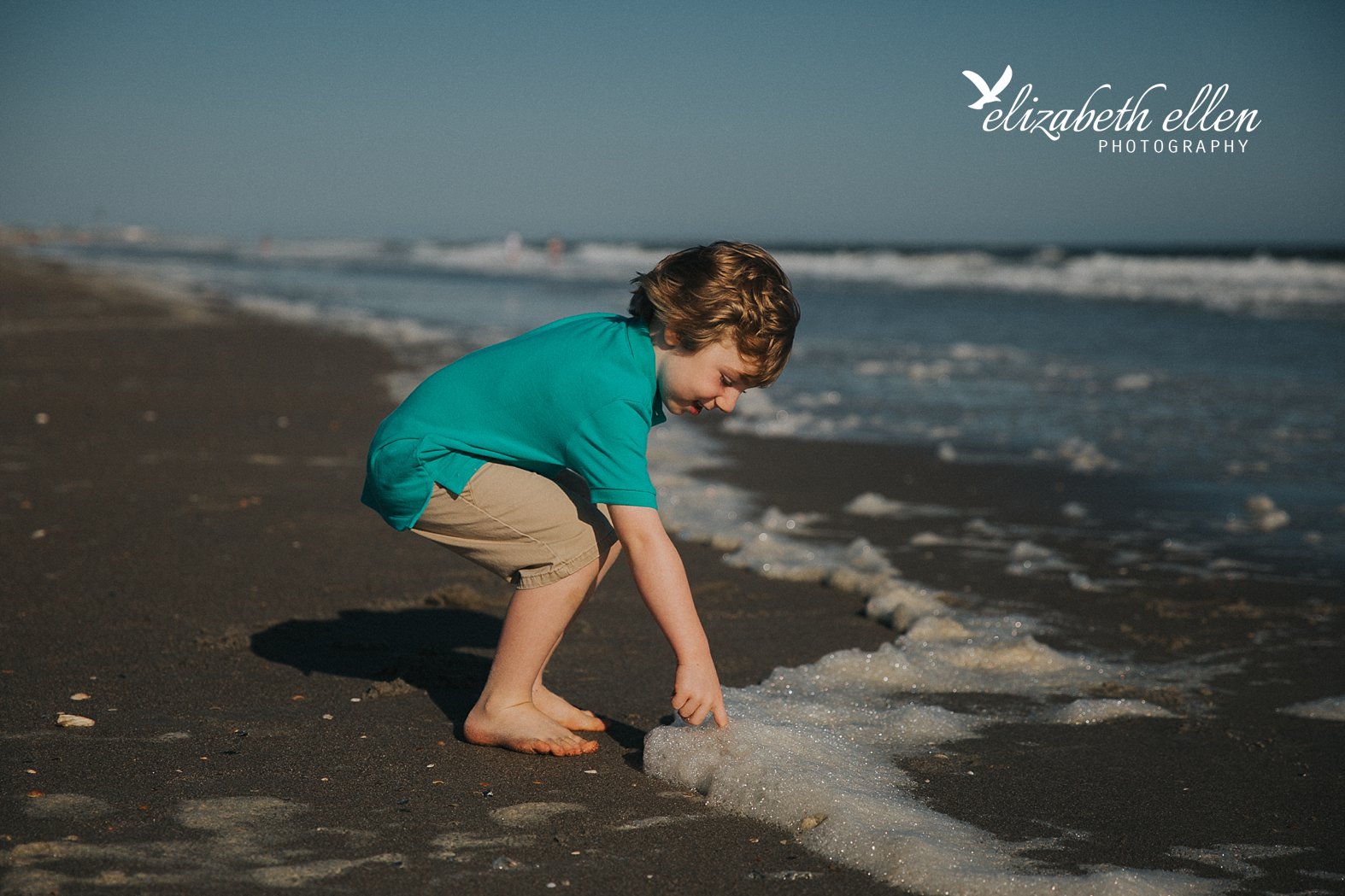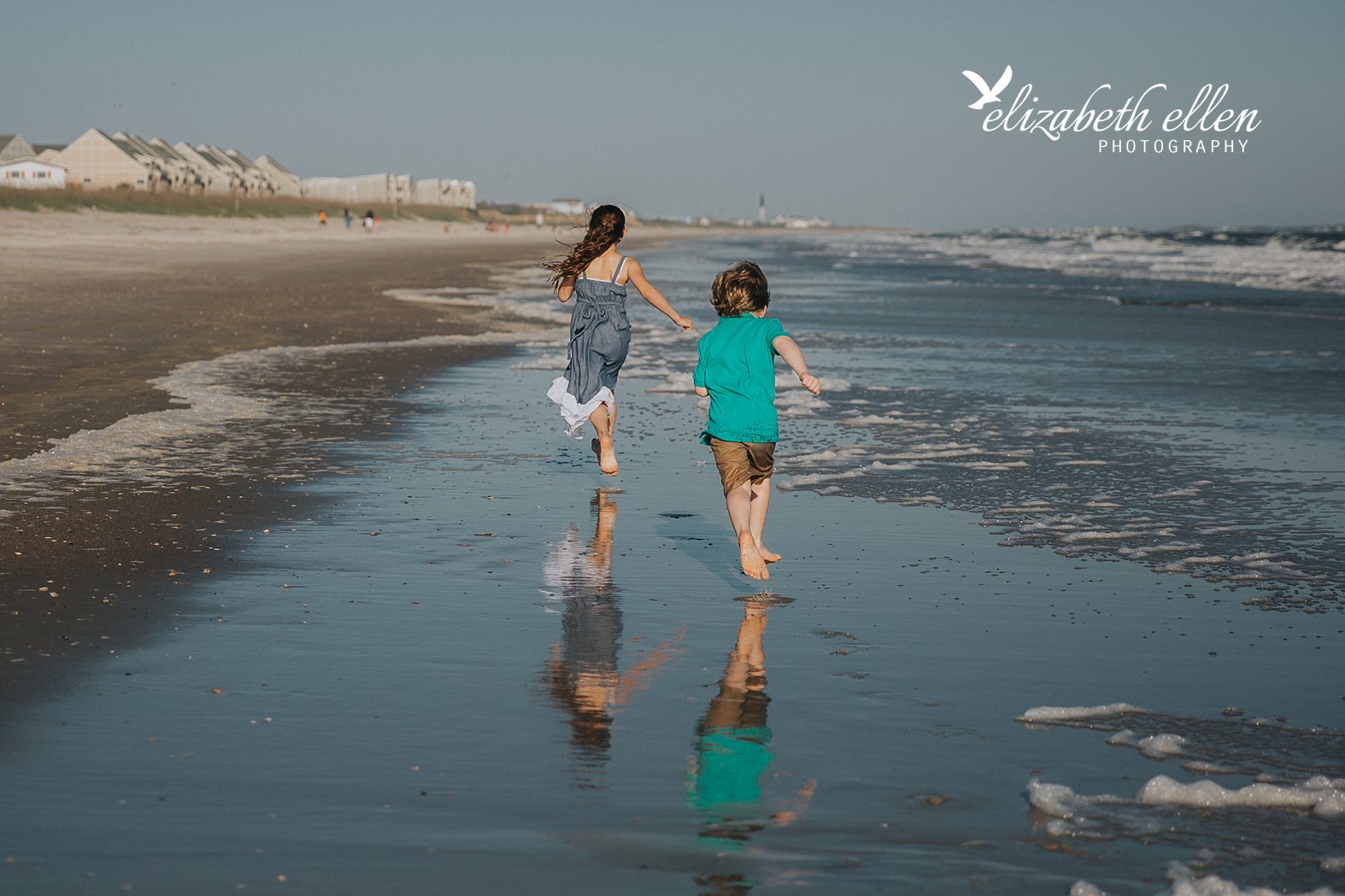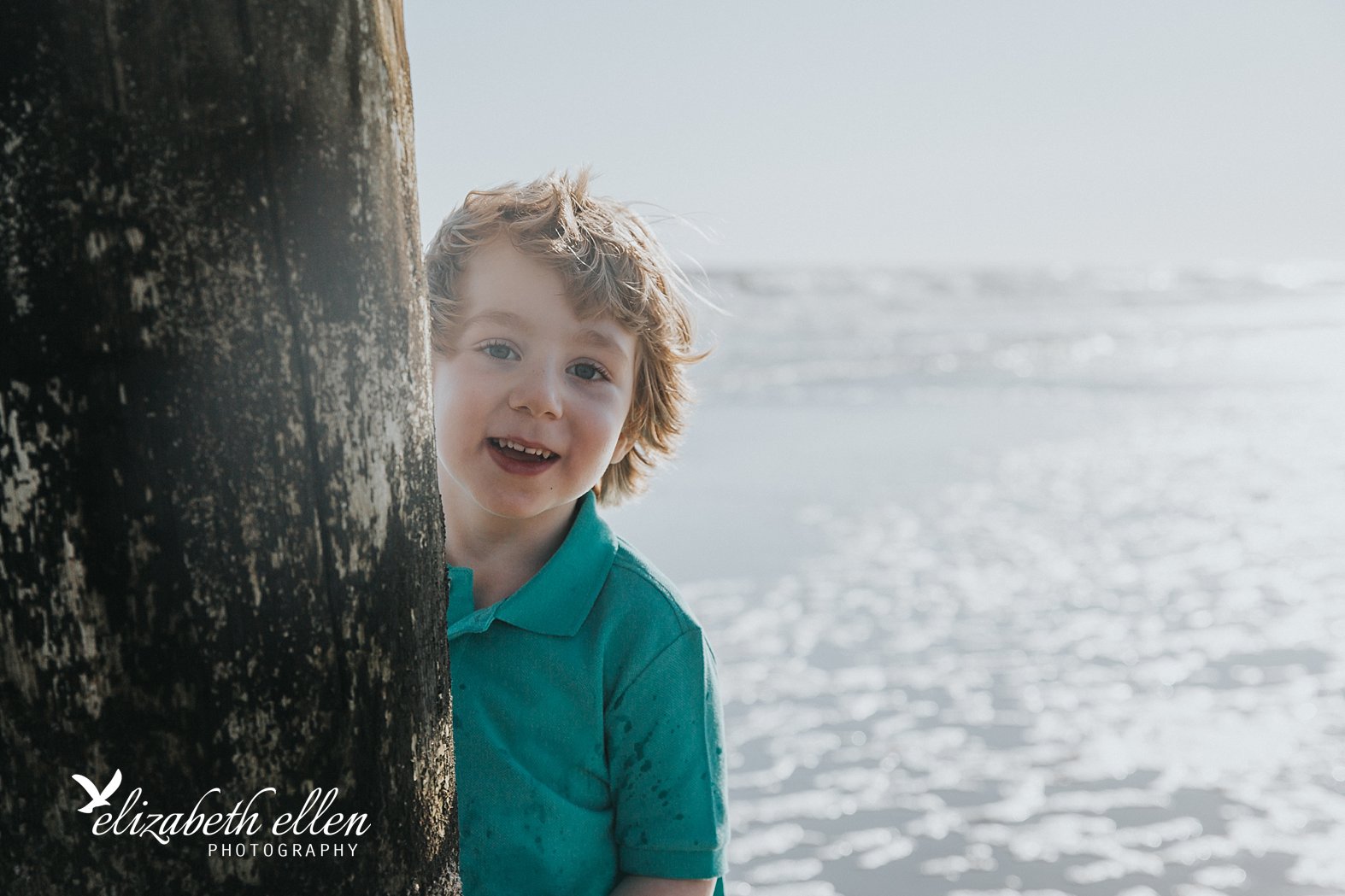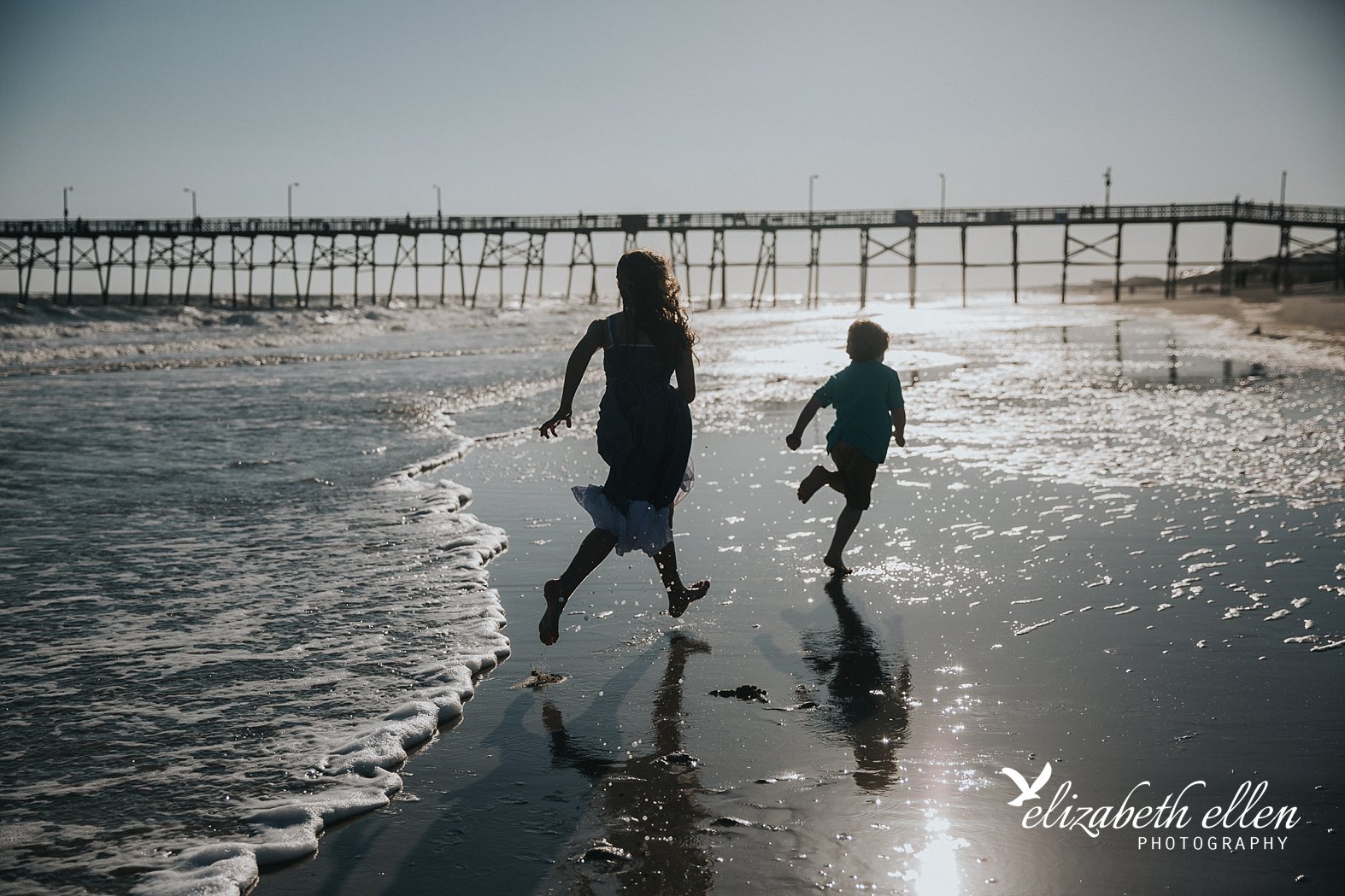 The light was reflecting perfectly off of the shallow water on the sand and we got some great refection shots throughout the shoot. Love this family shot!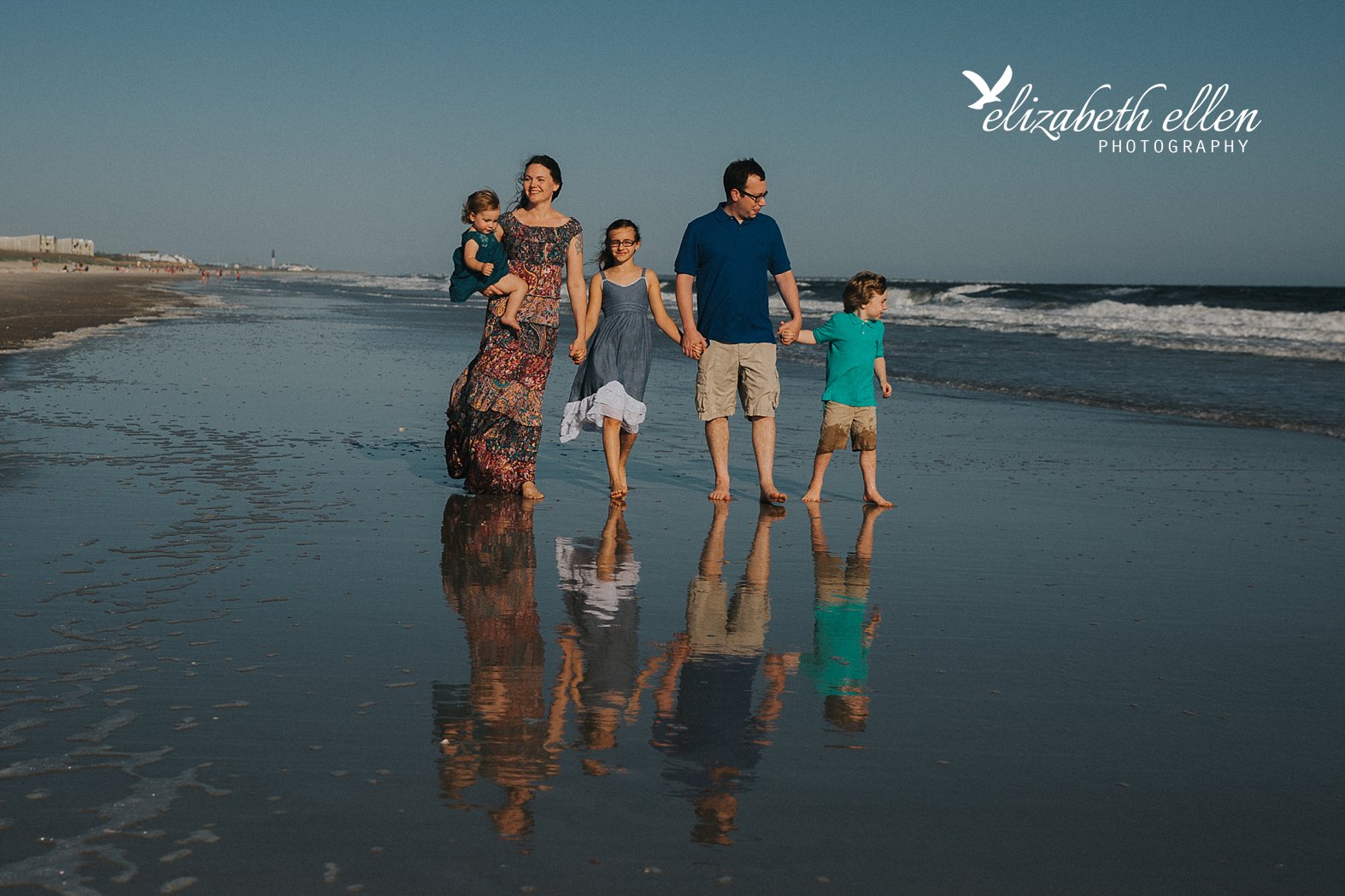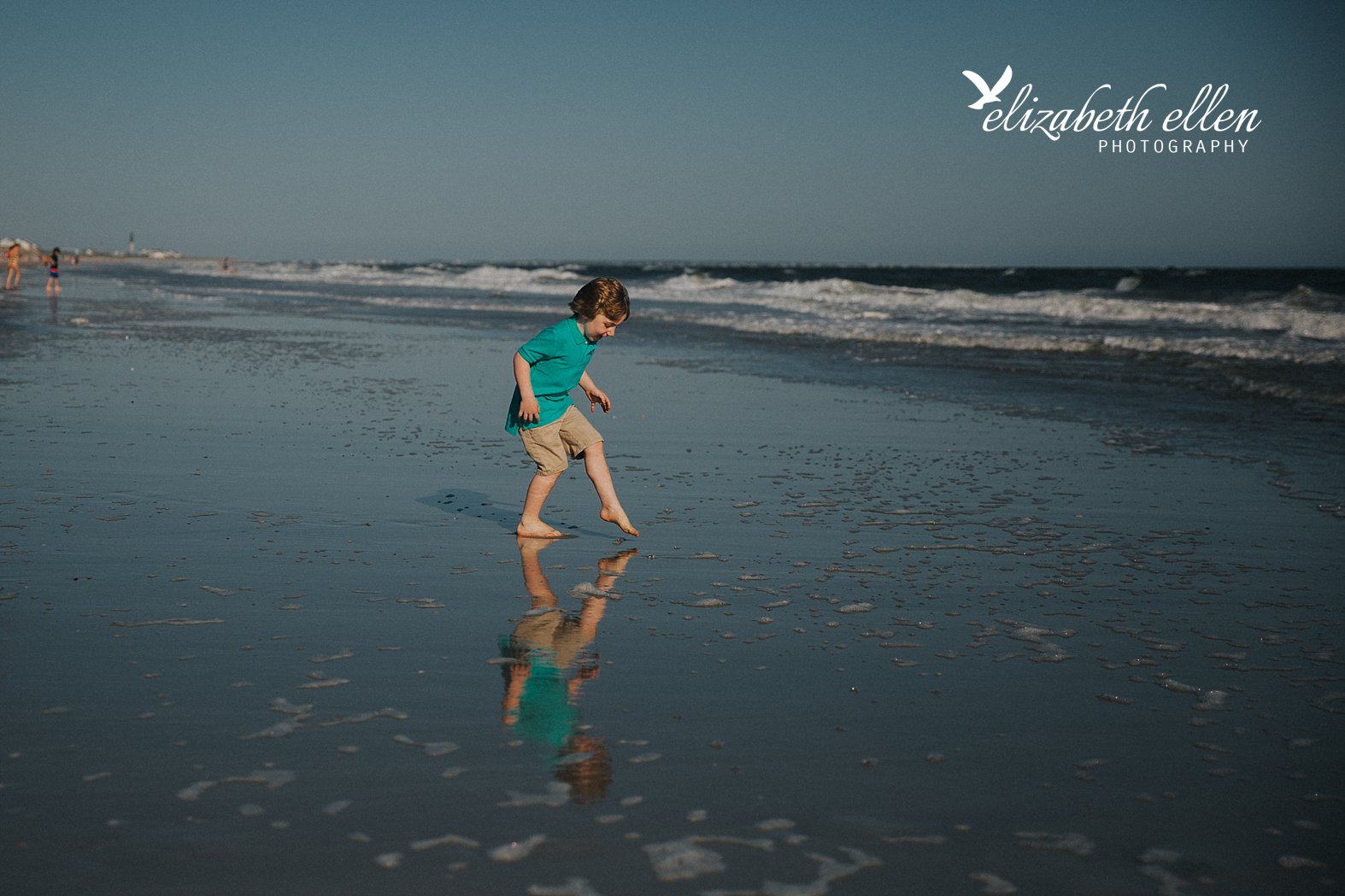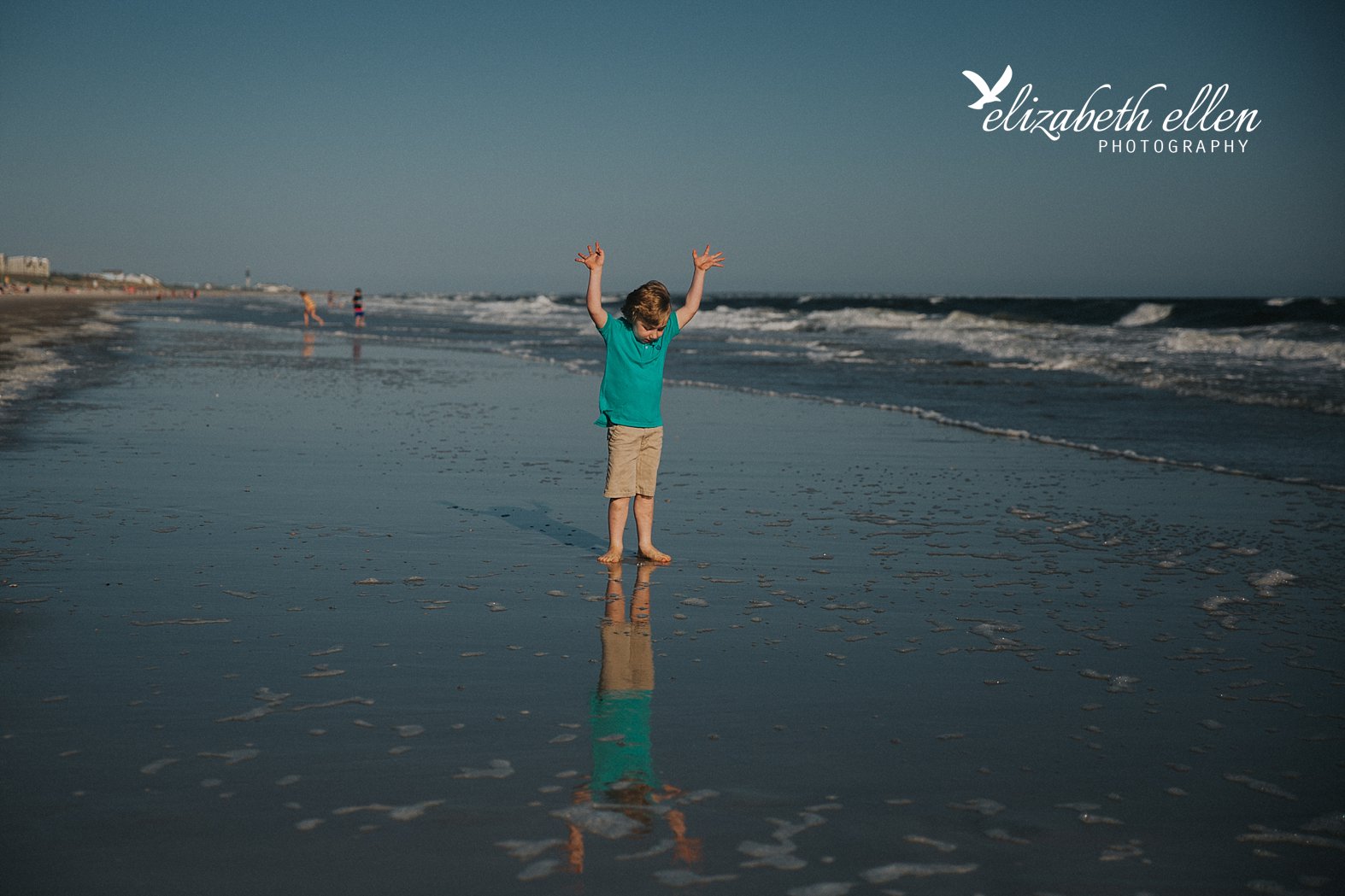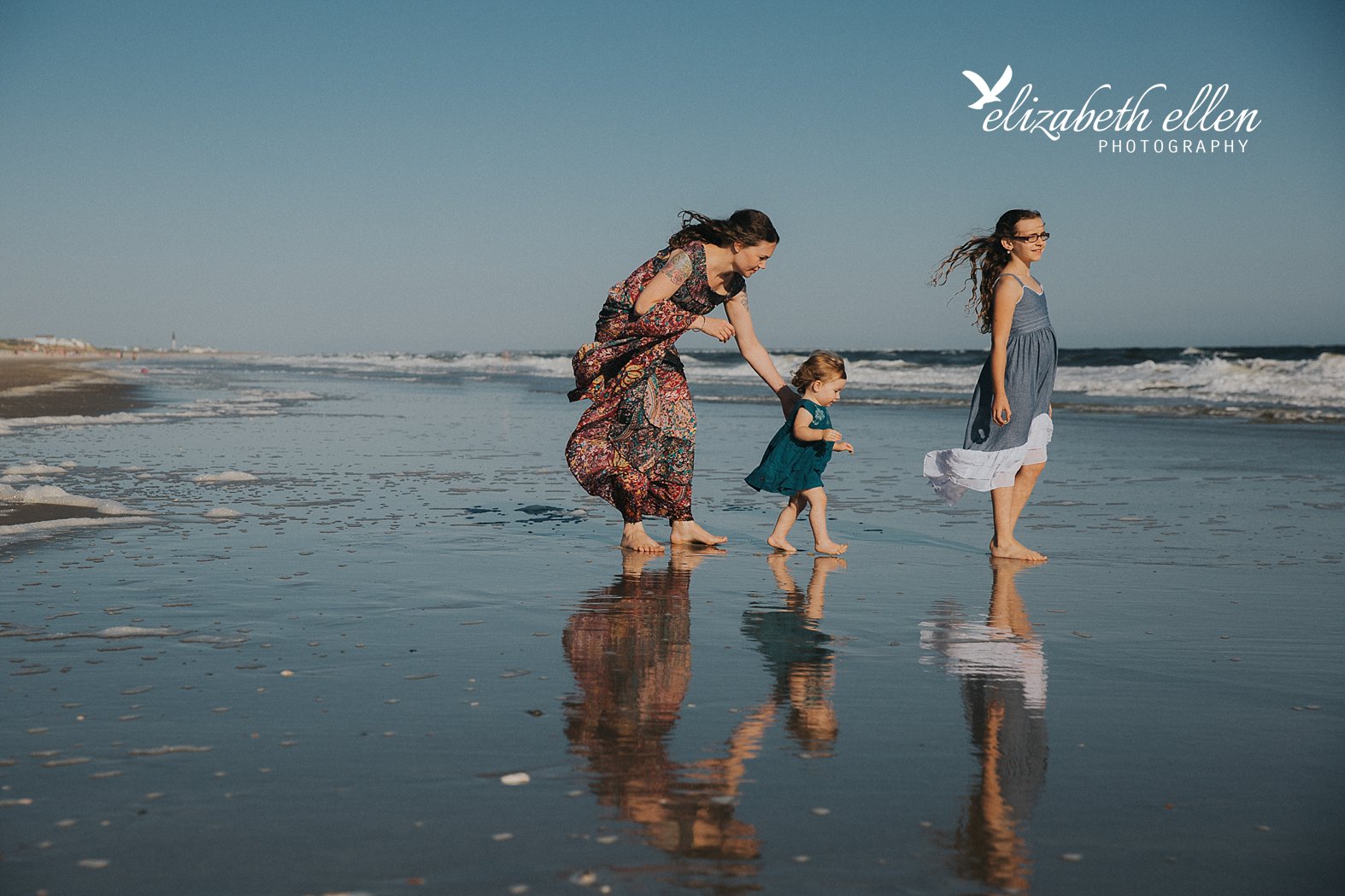 Everyone was just playing, posing, hugging, and taking turns trying to keep the baby dry. They were so relaxed and sincere in their affection for one another, and it really shows in these photos.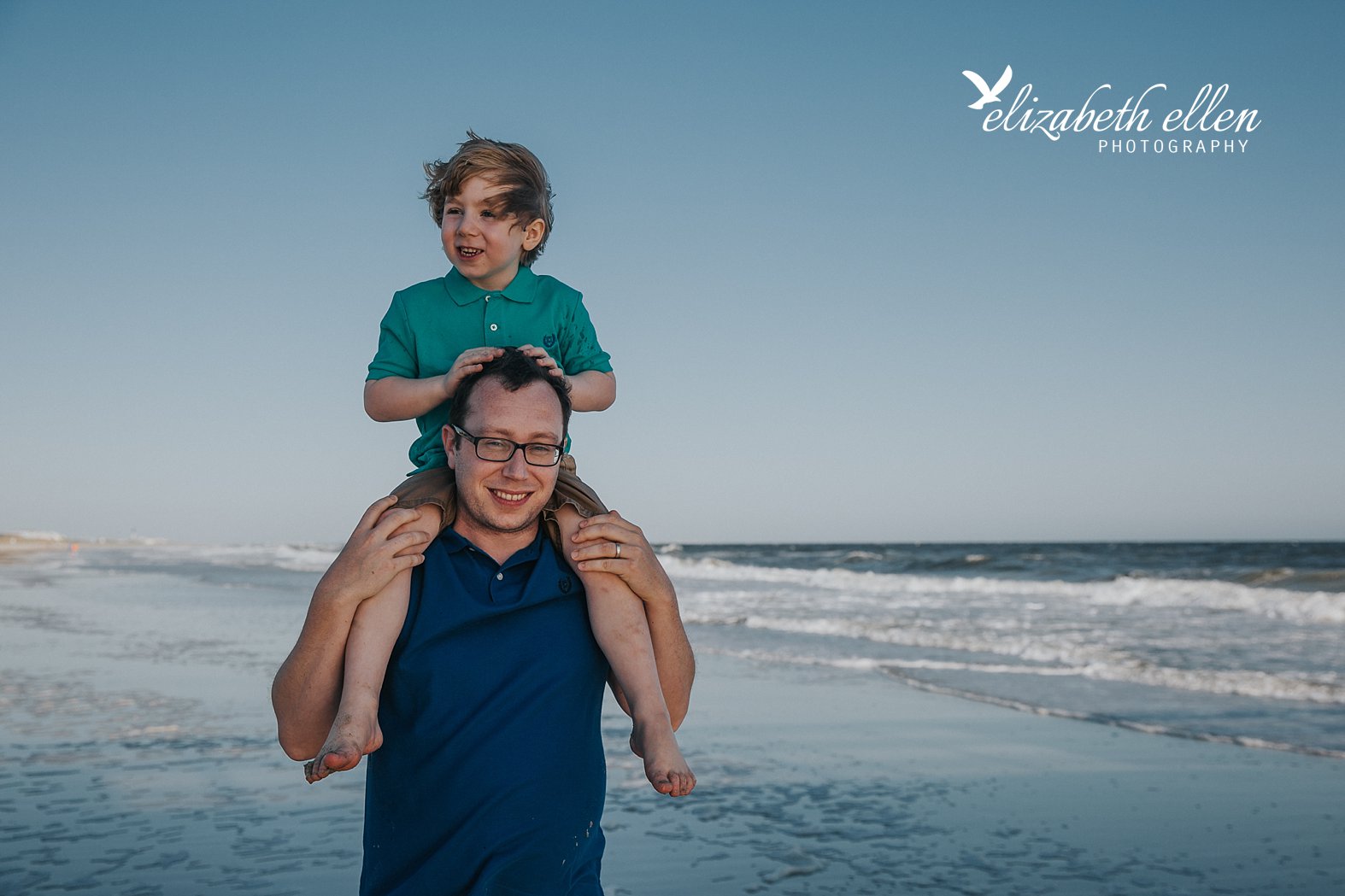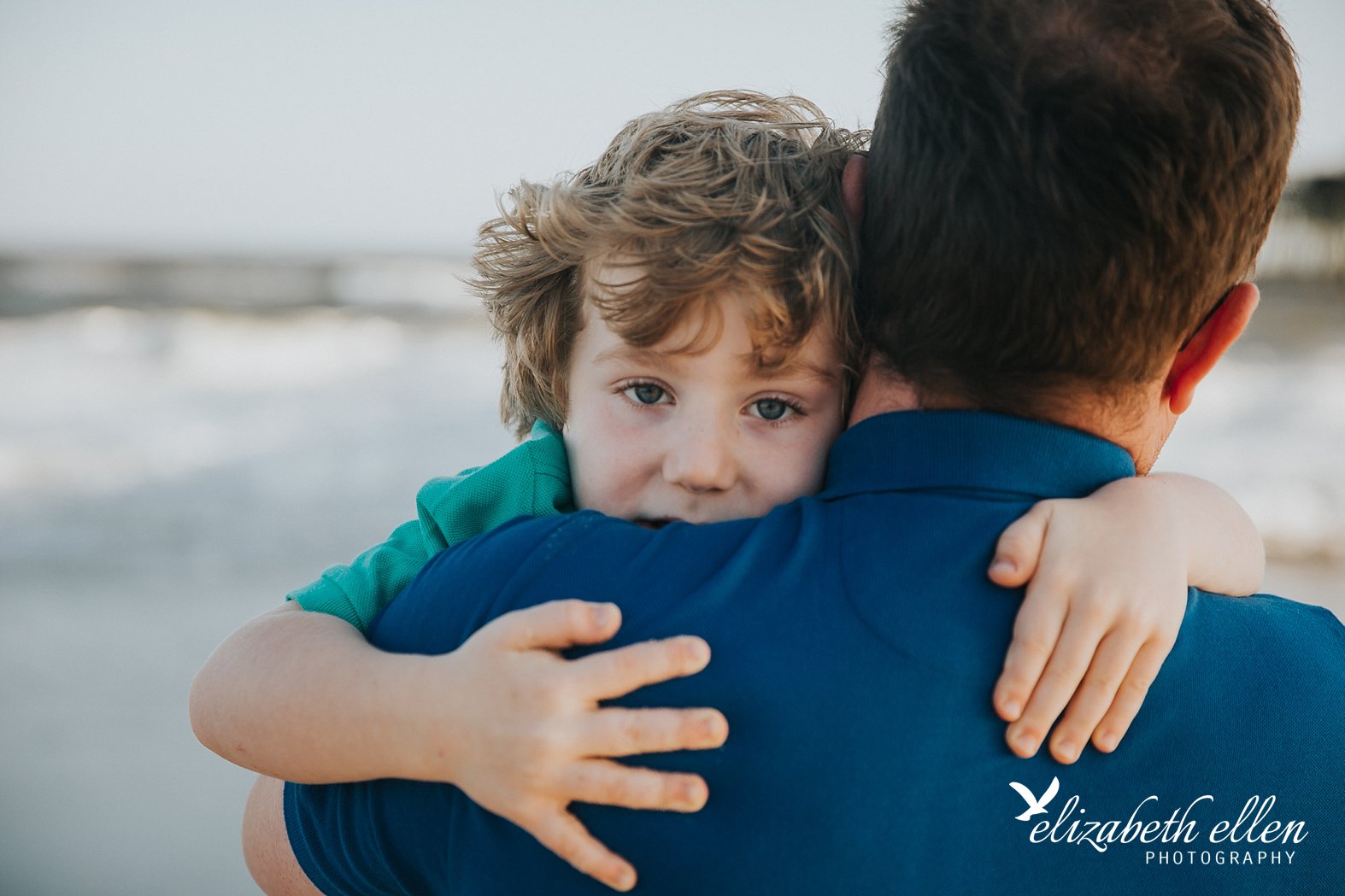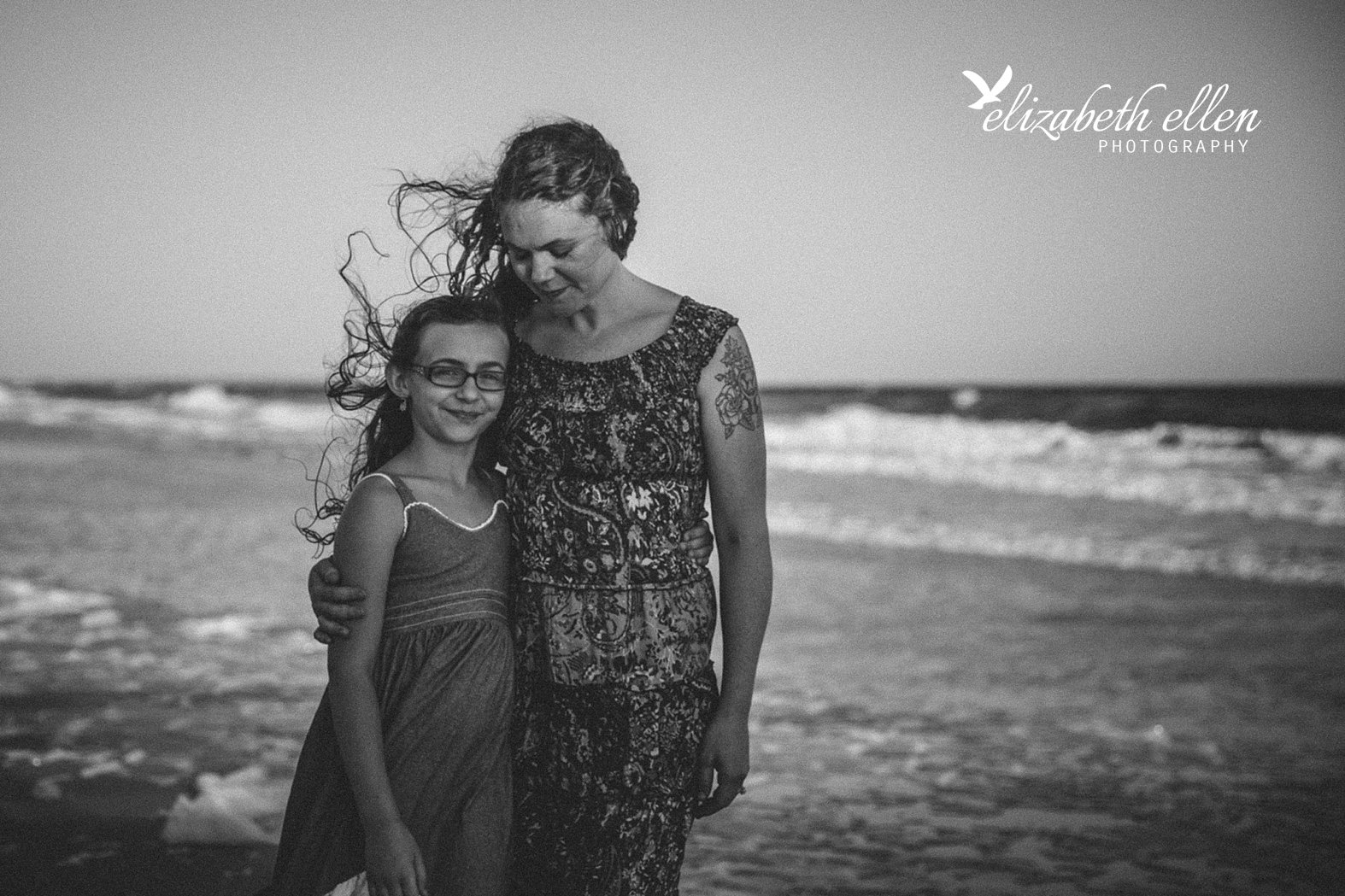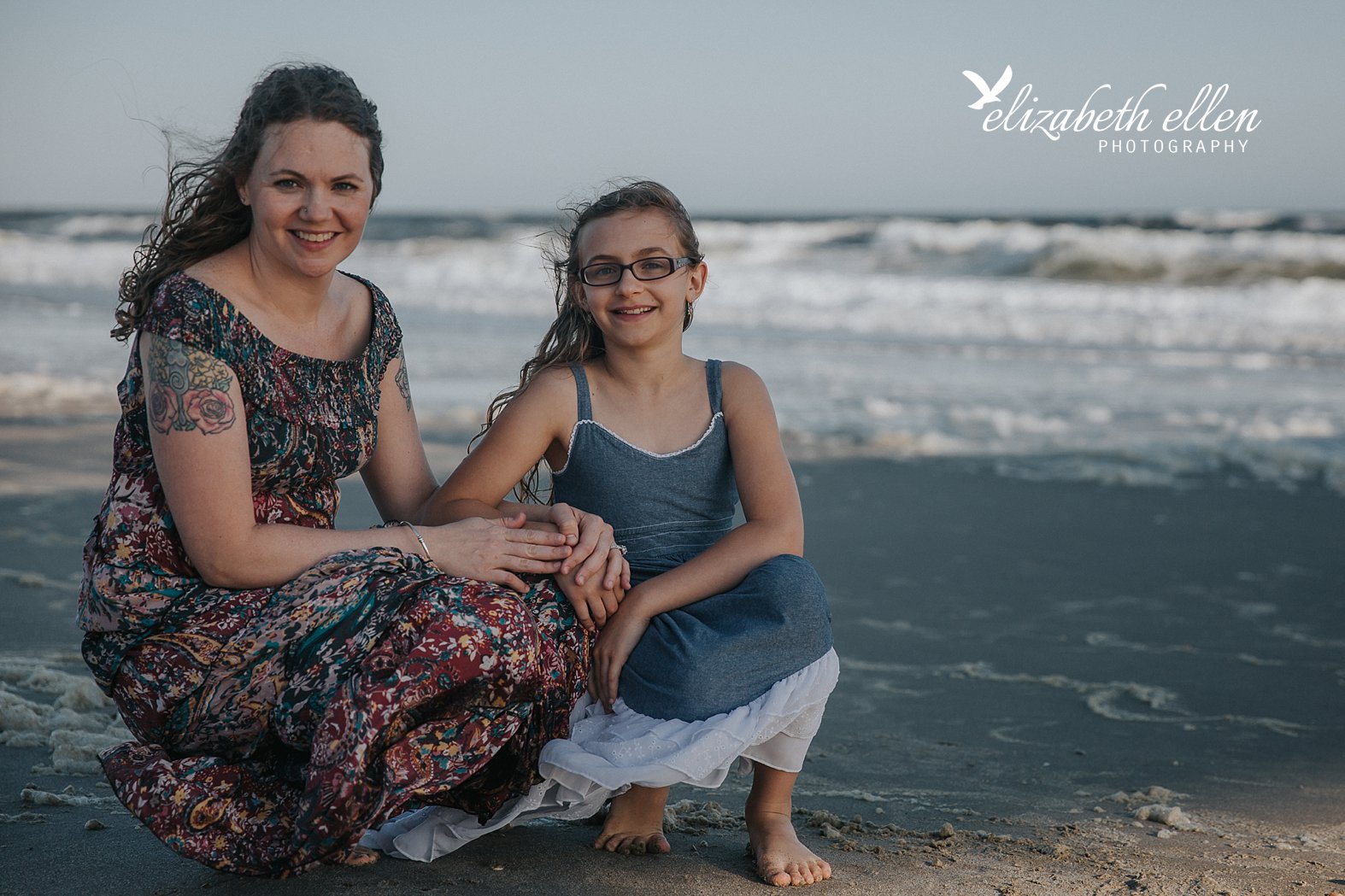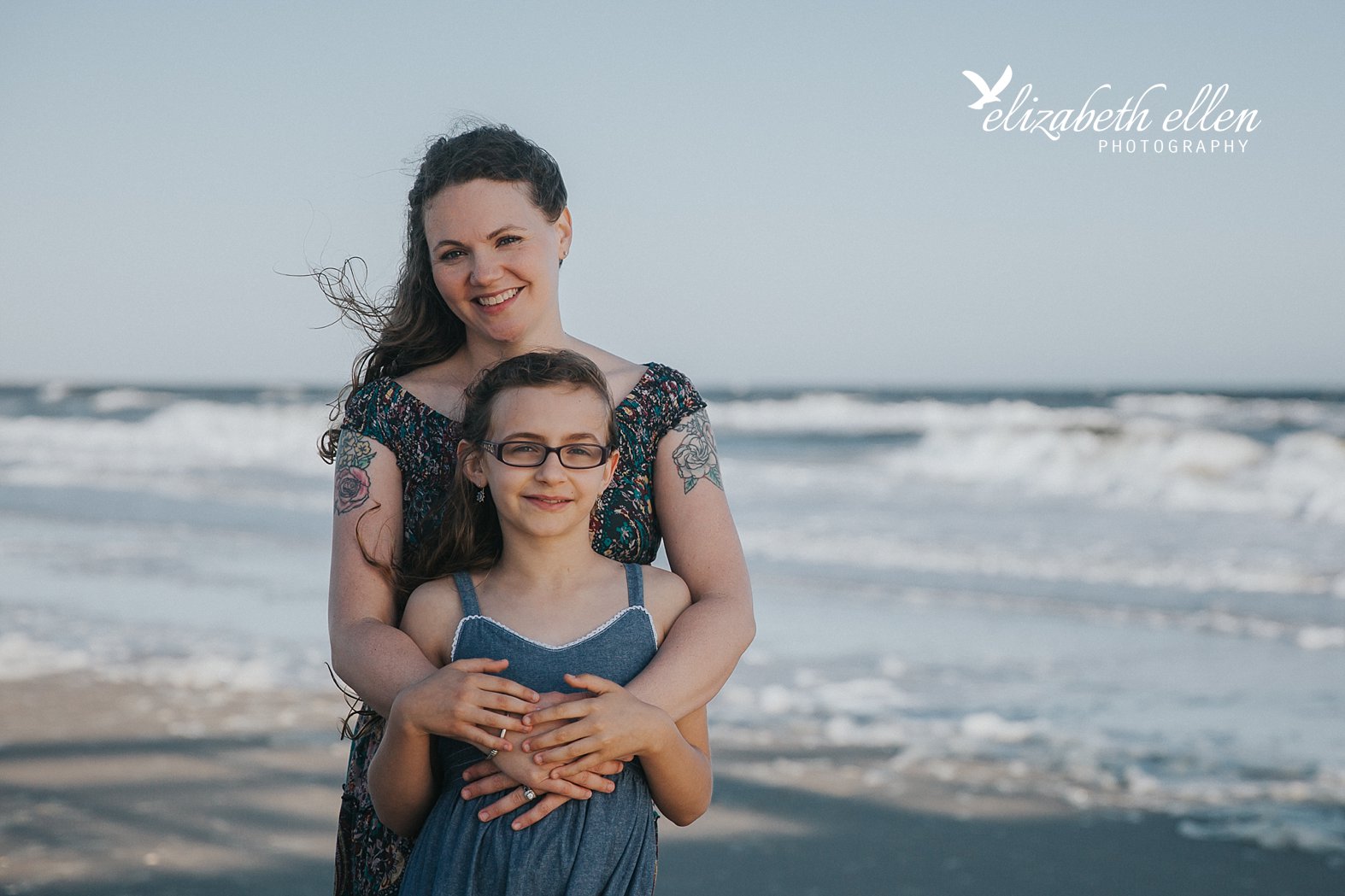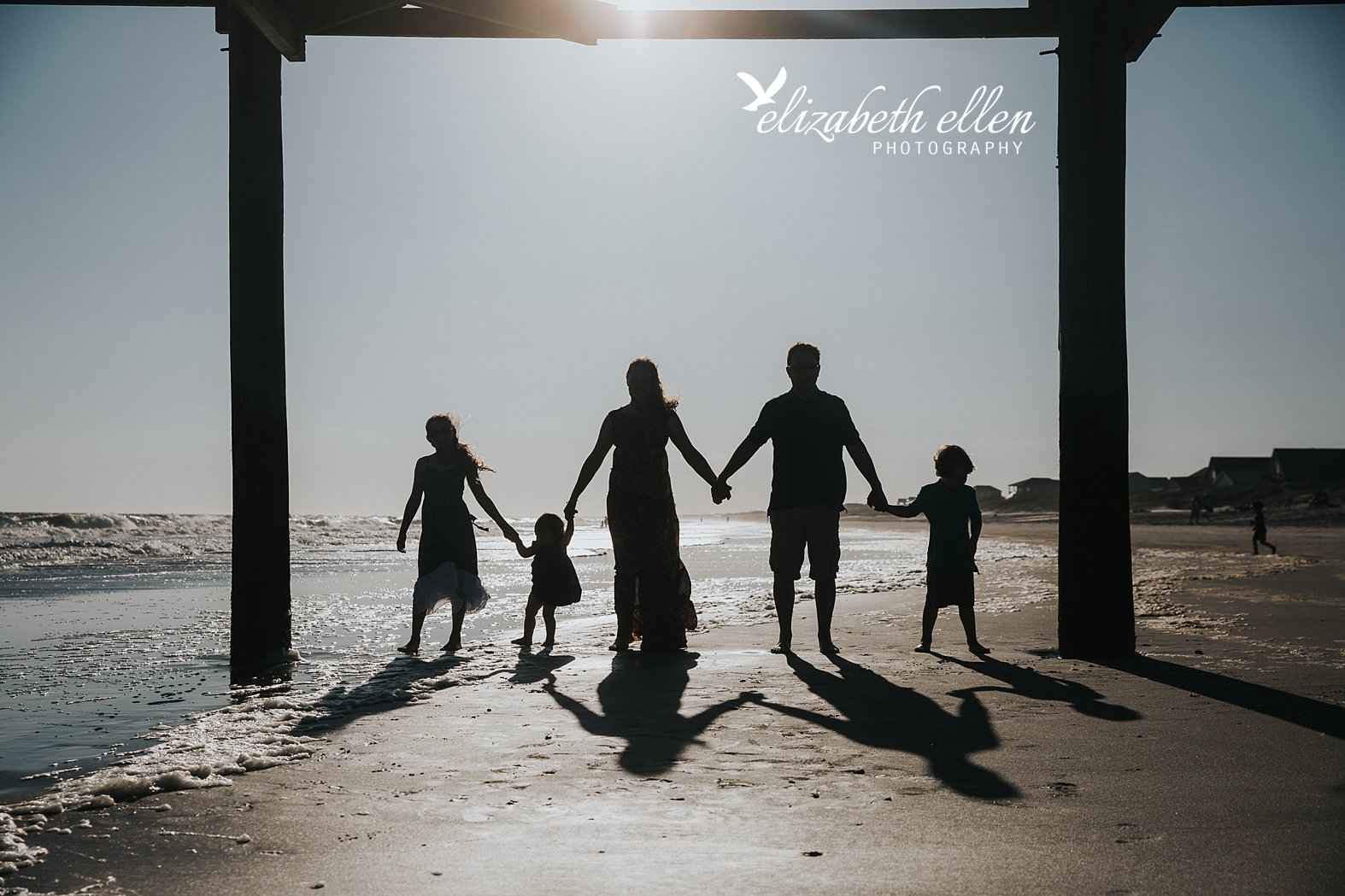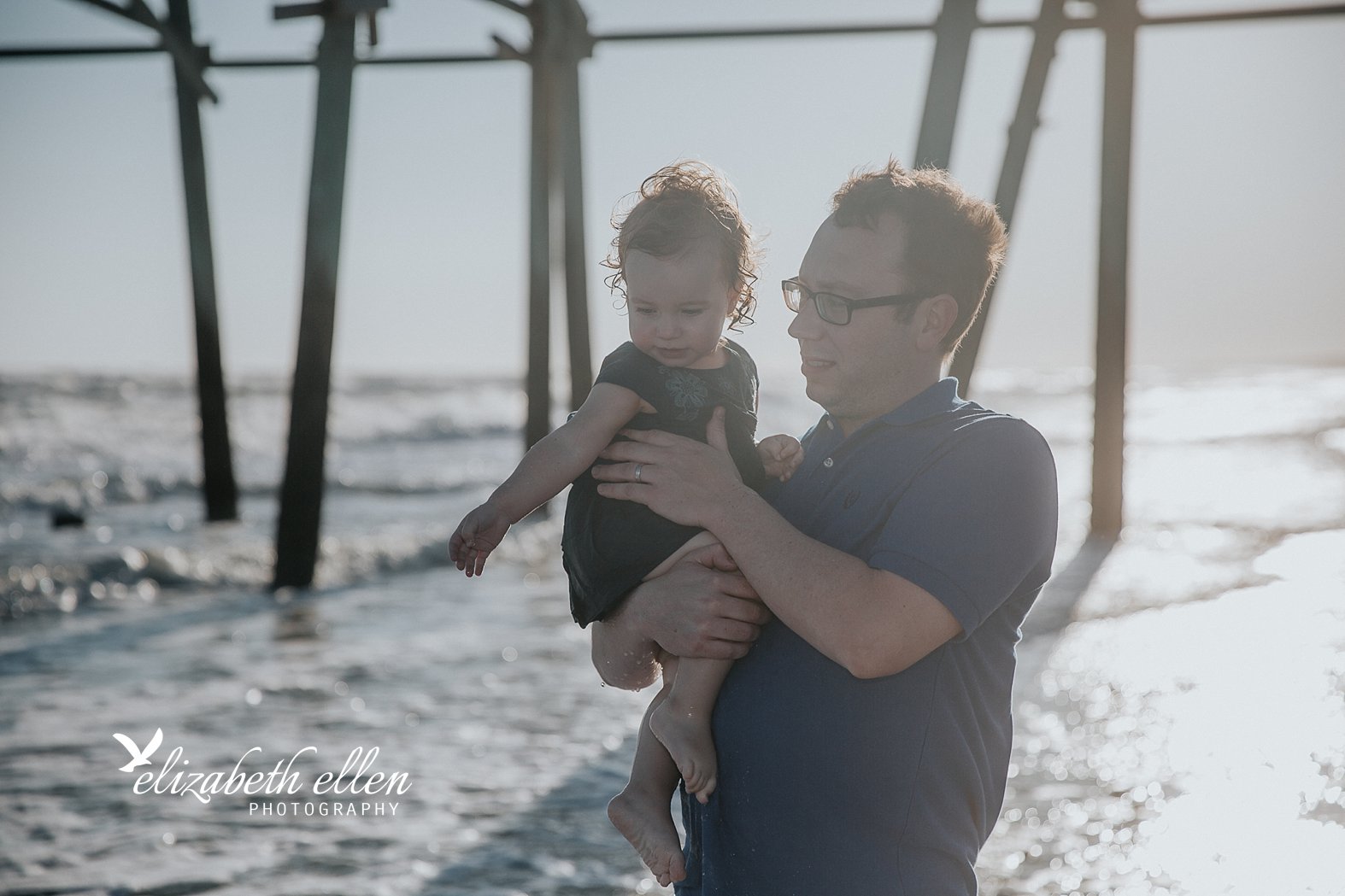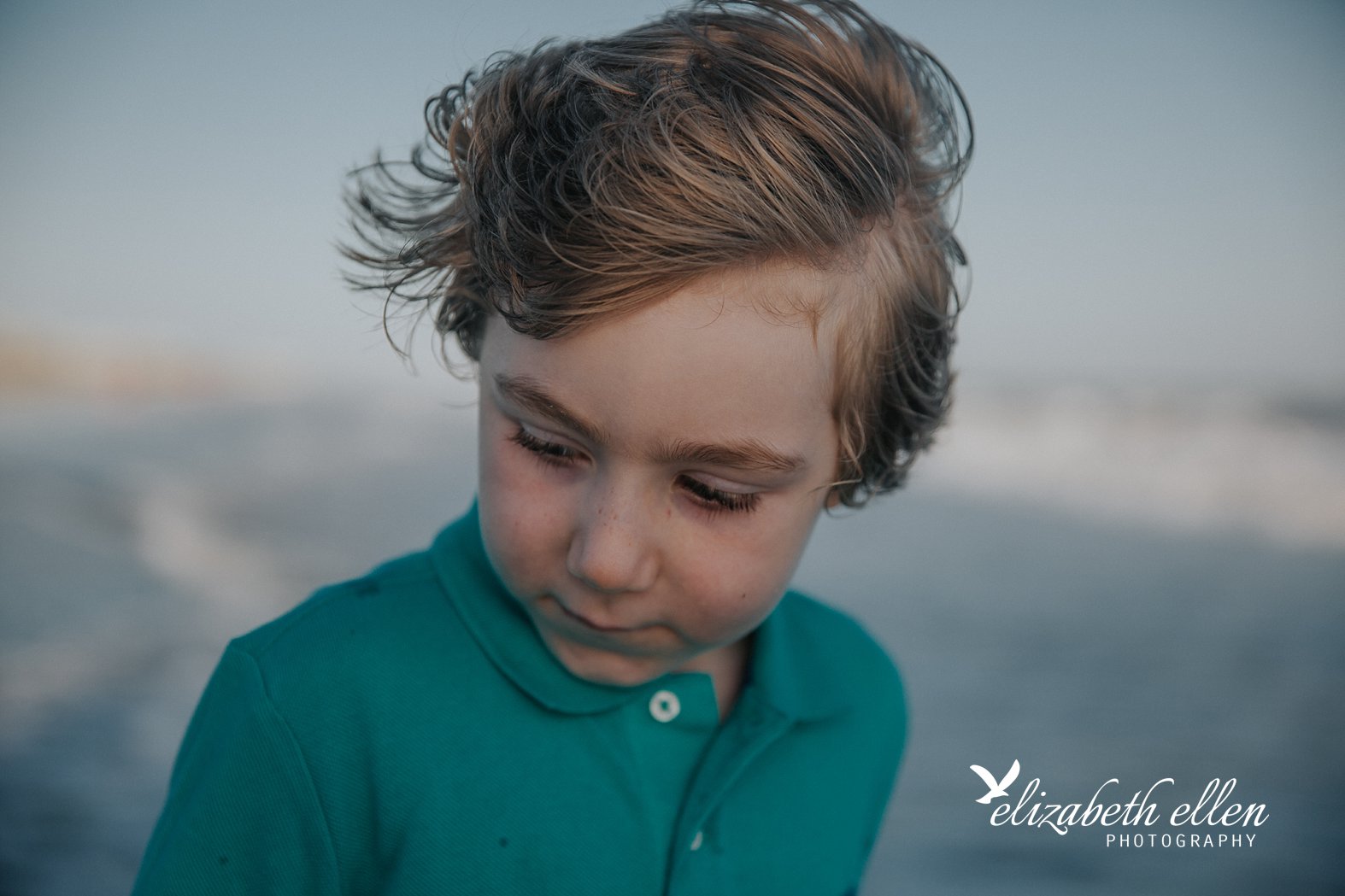 Then we decided it was time to let the little one have her way! She was so incredibly thrilled. I really try not to have too much of a plan for the sessions, especially with young children. You have to be flexible and usually the best moments happen when you least expect them.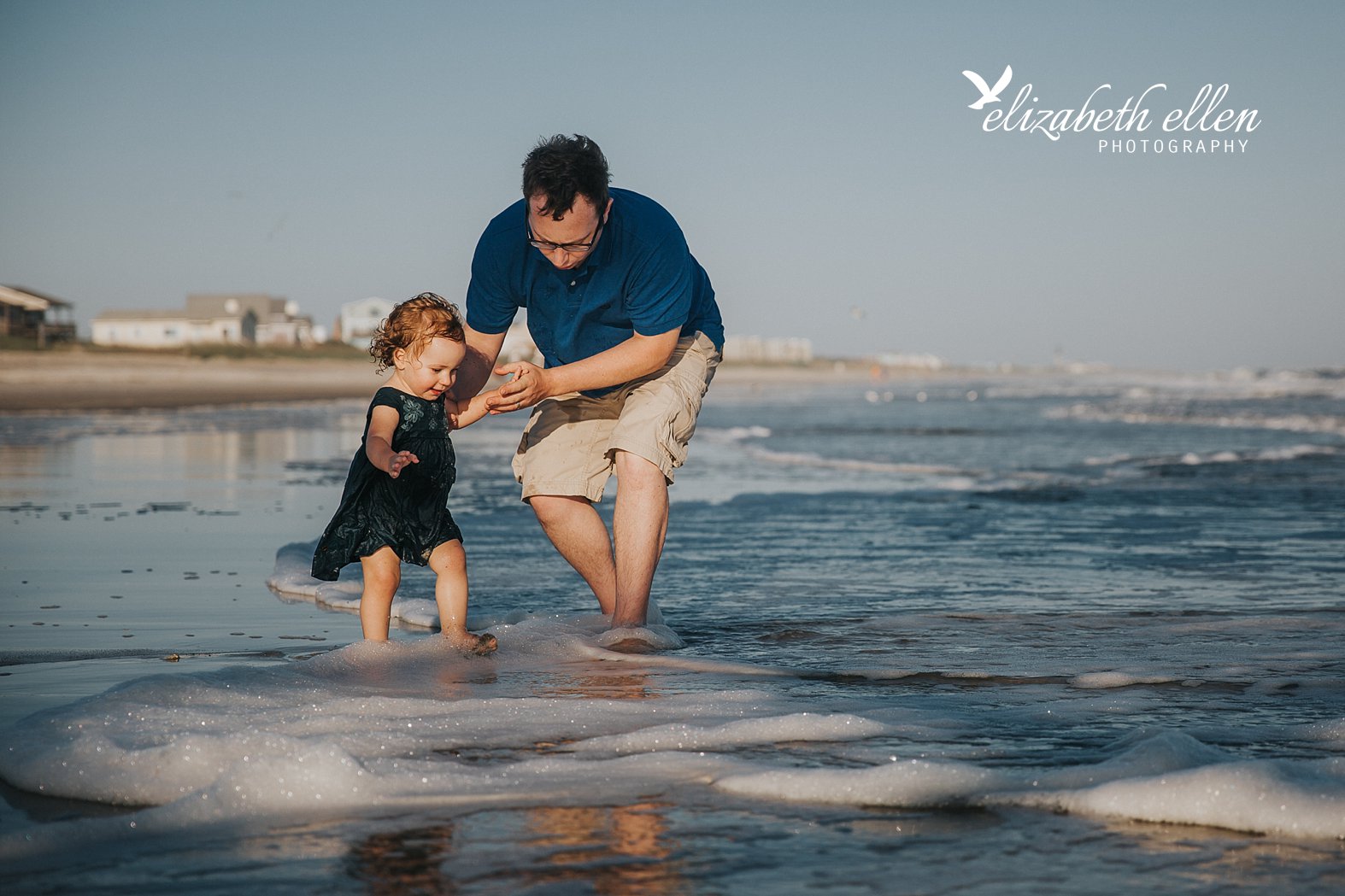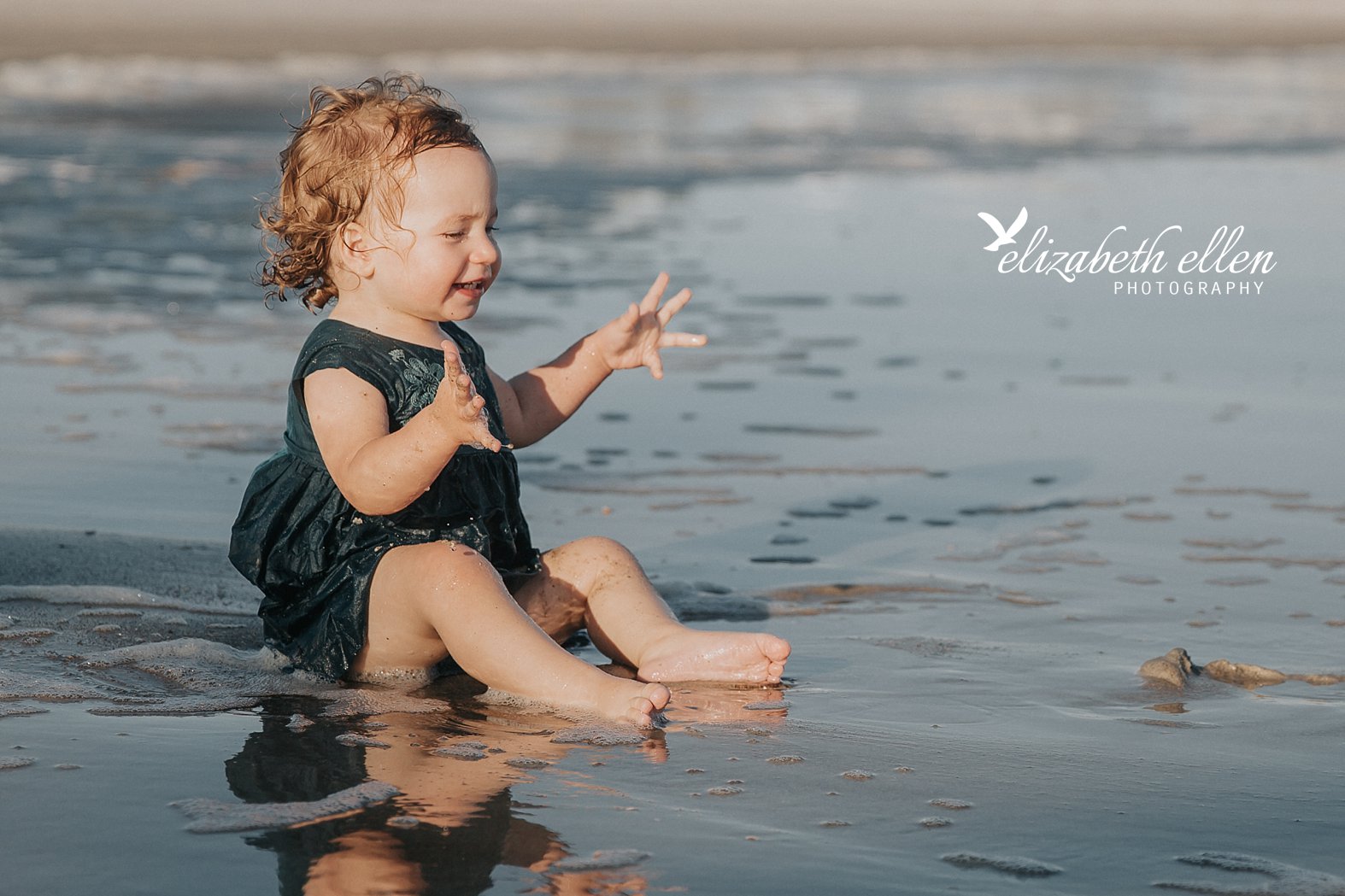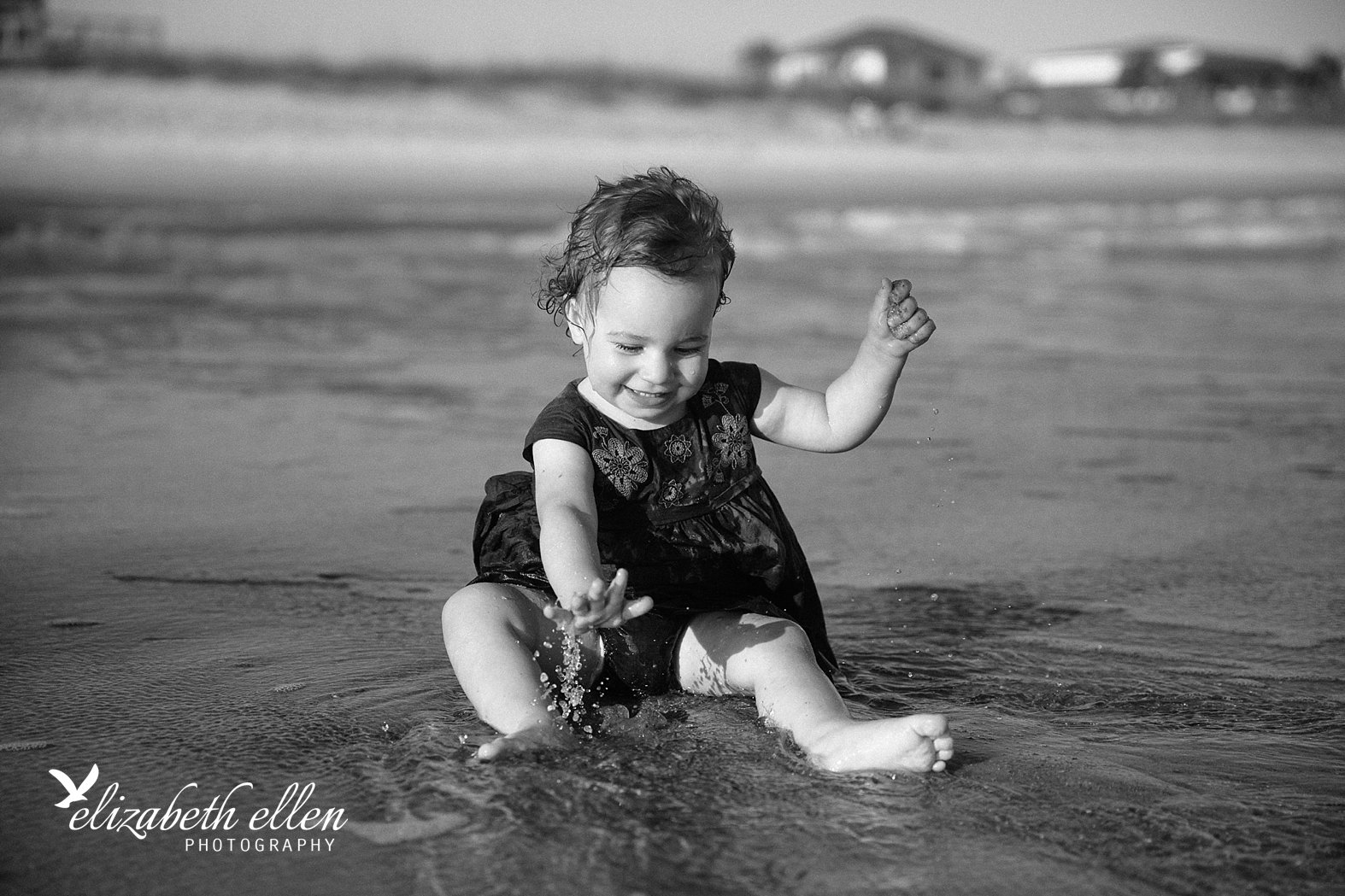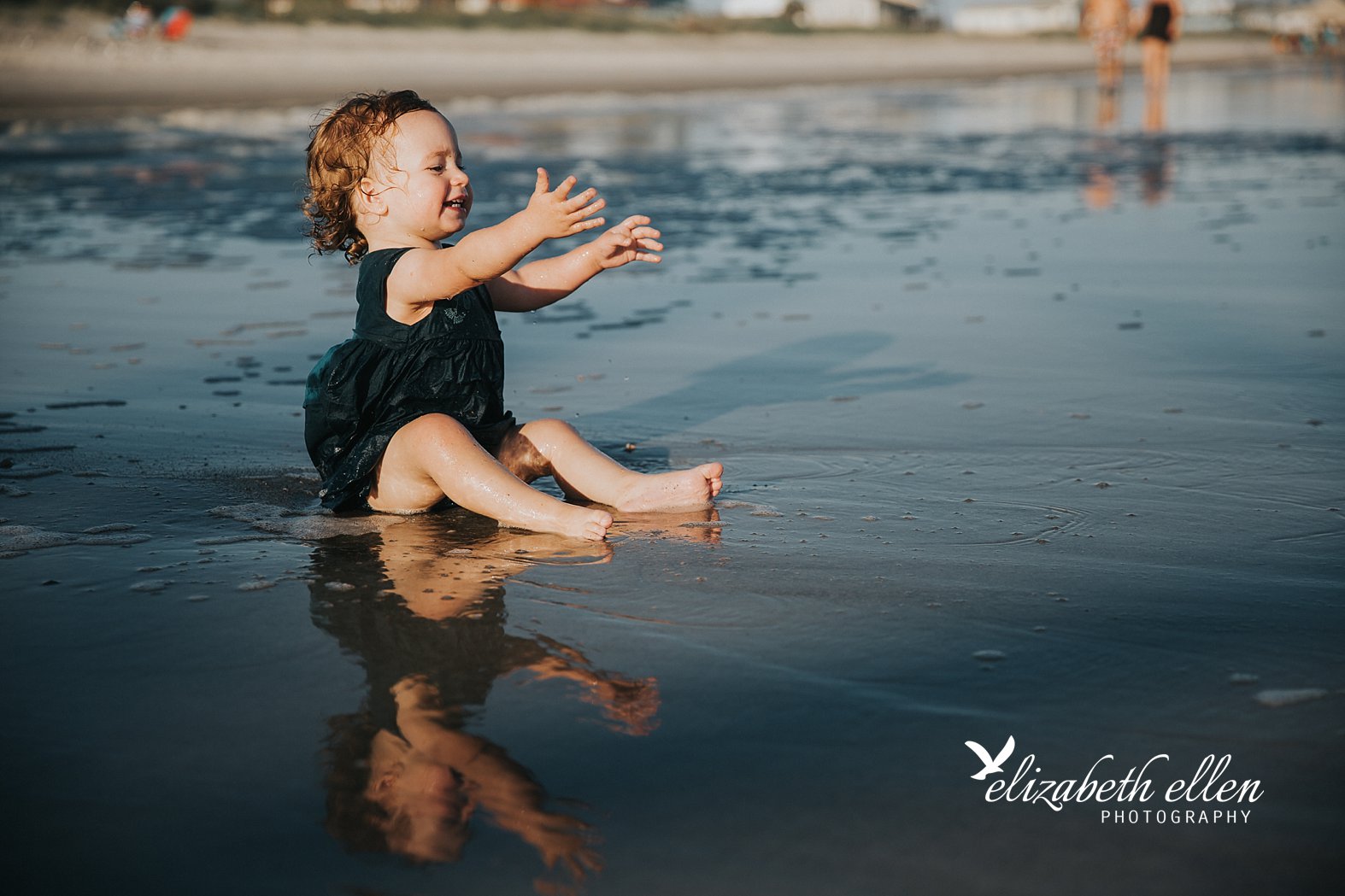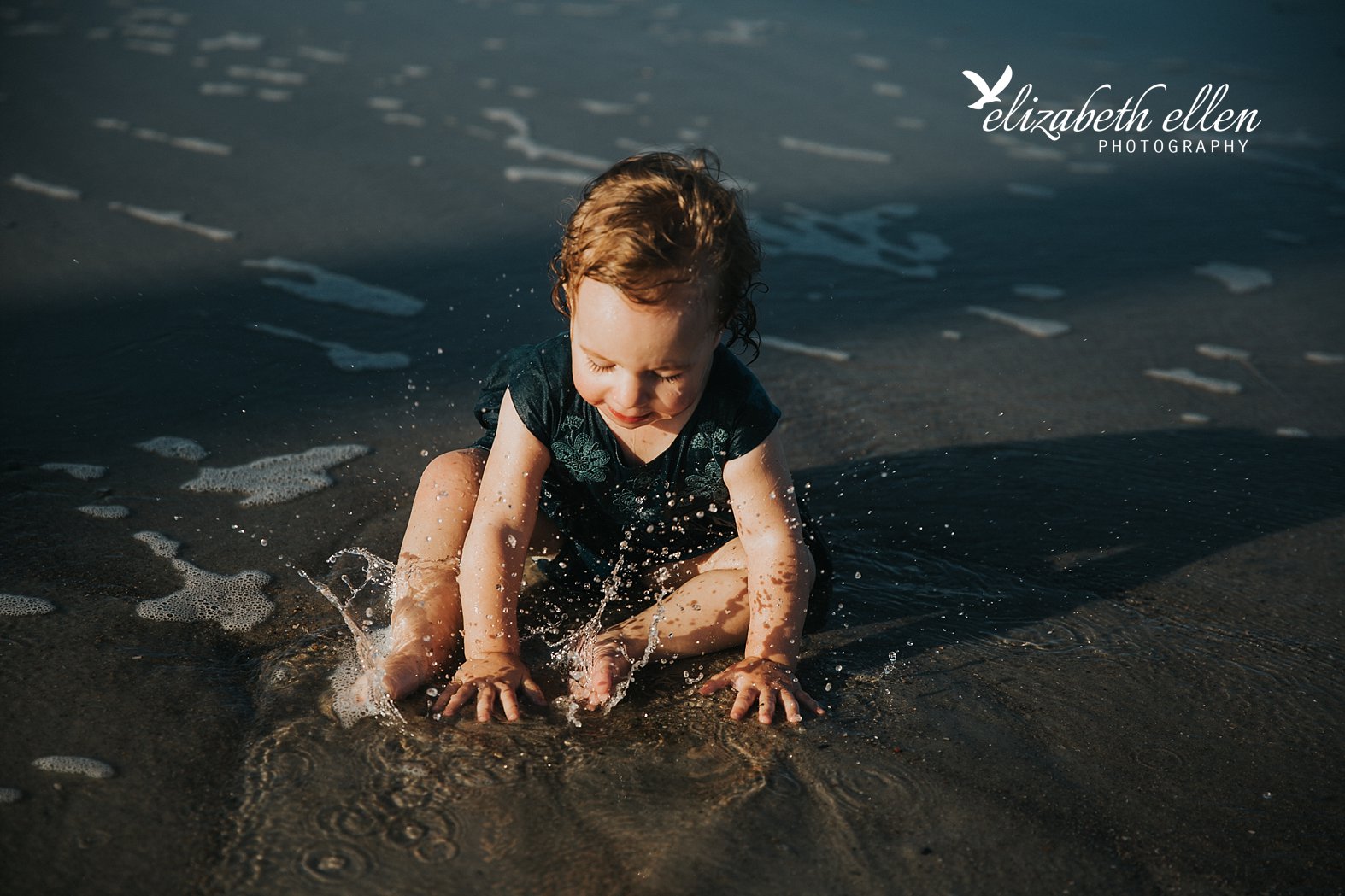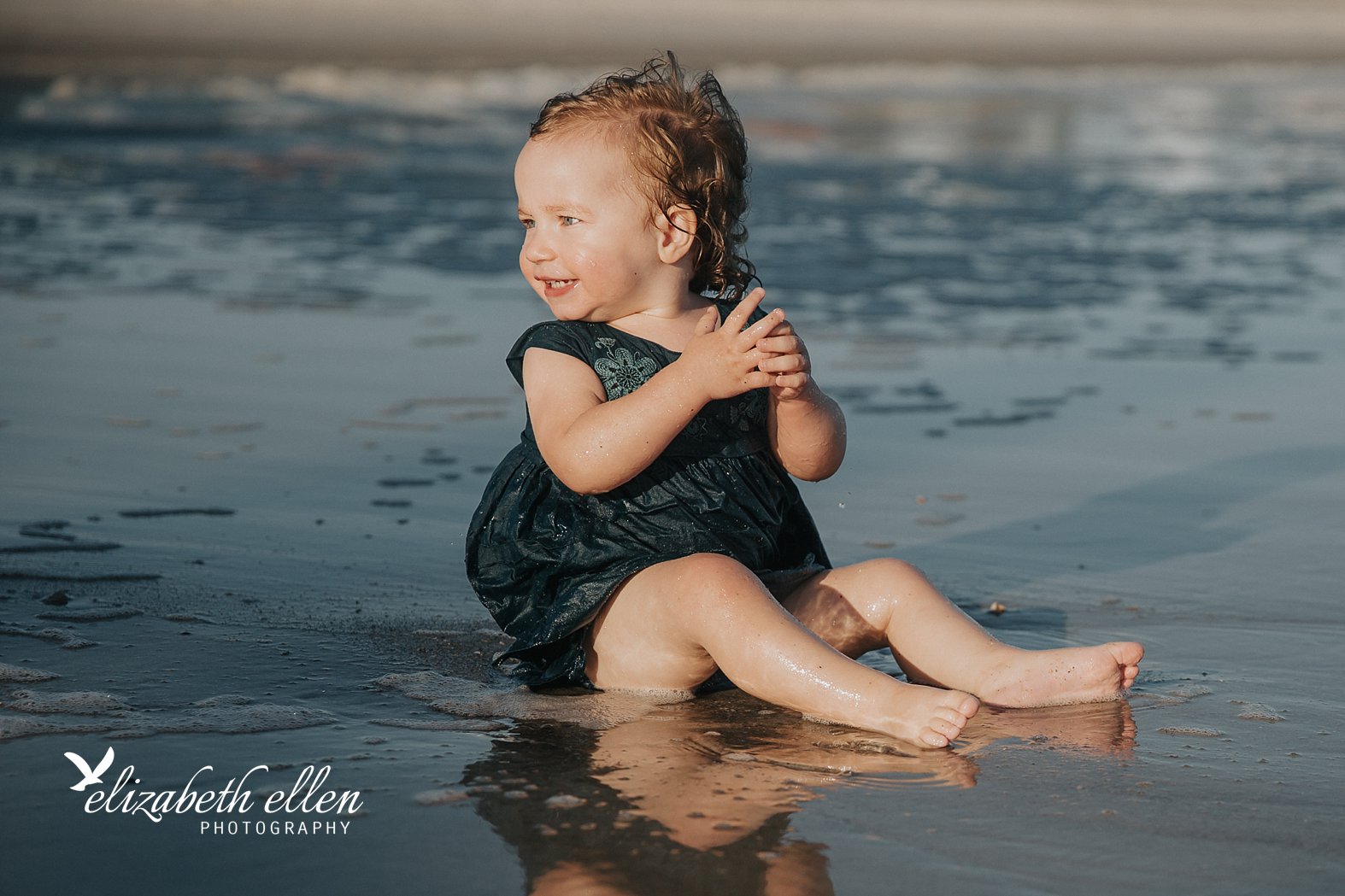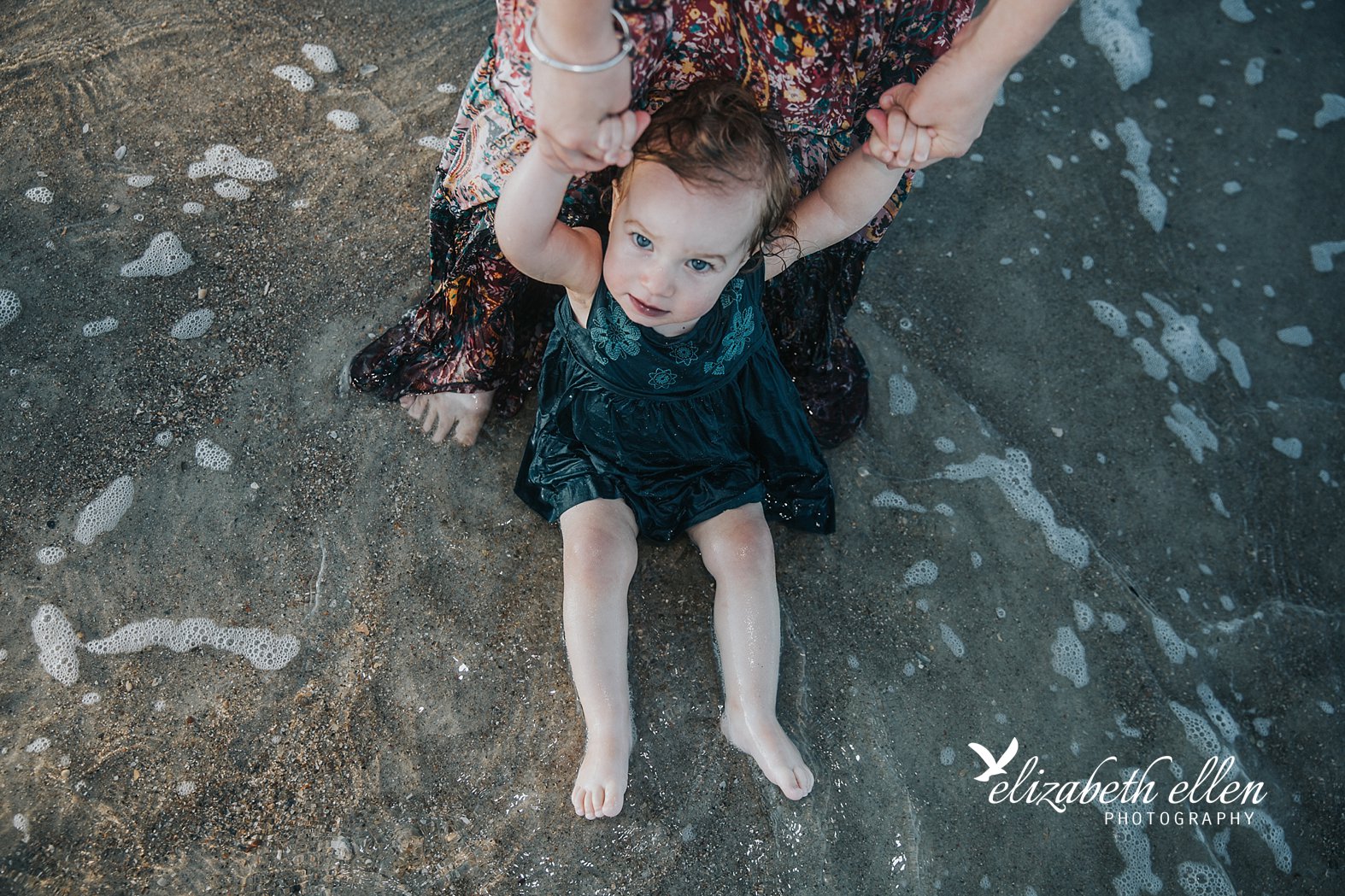 I am not sure what made me think of it but I asked the oldest to run and take a giant leap. What happened next, with the jumping and dancing was so fun and beautiful. Holly Claire told me that letting go and jumping on the beach will always be a special memory she shares with her daughter.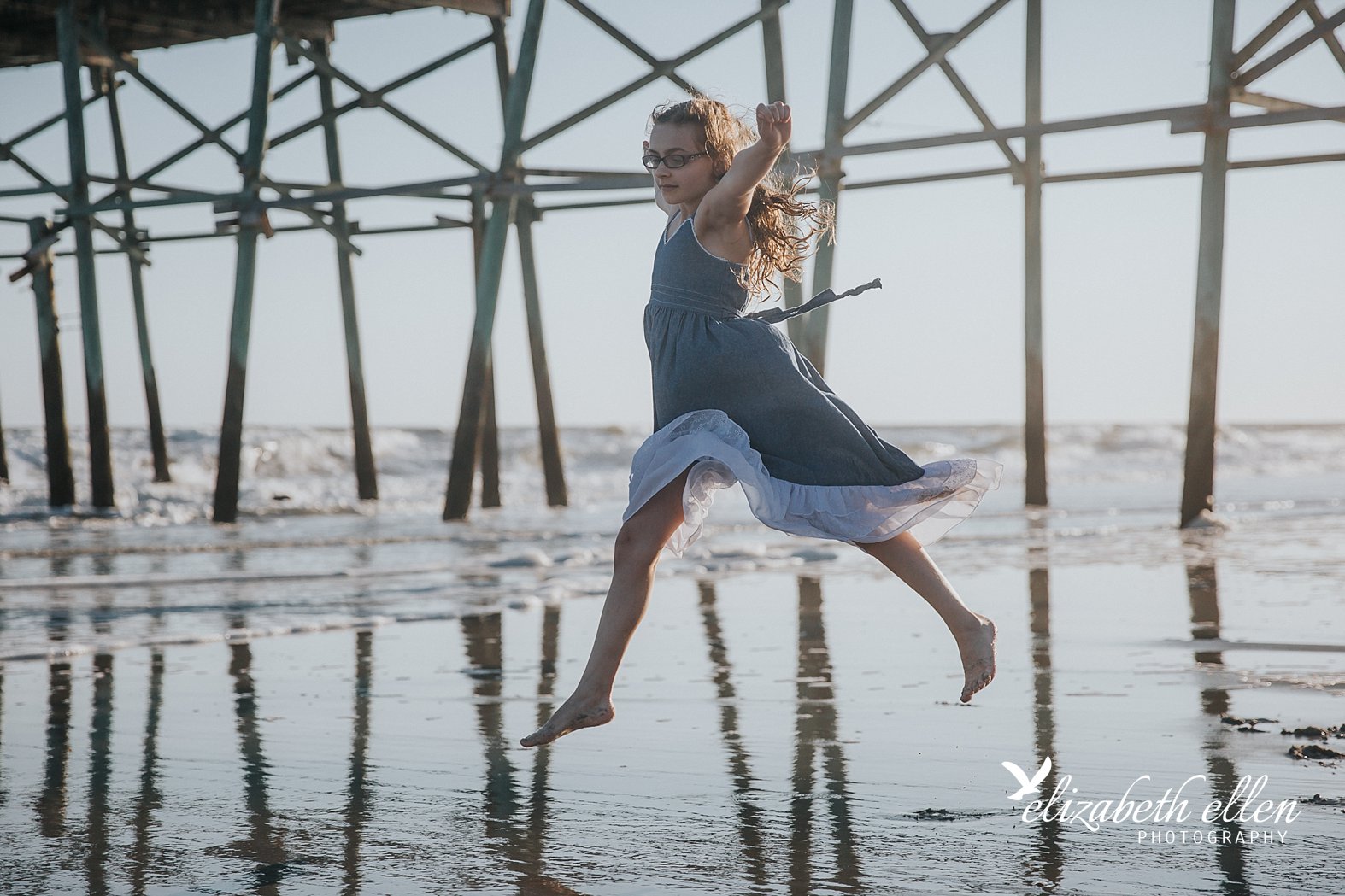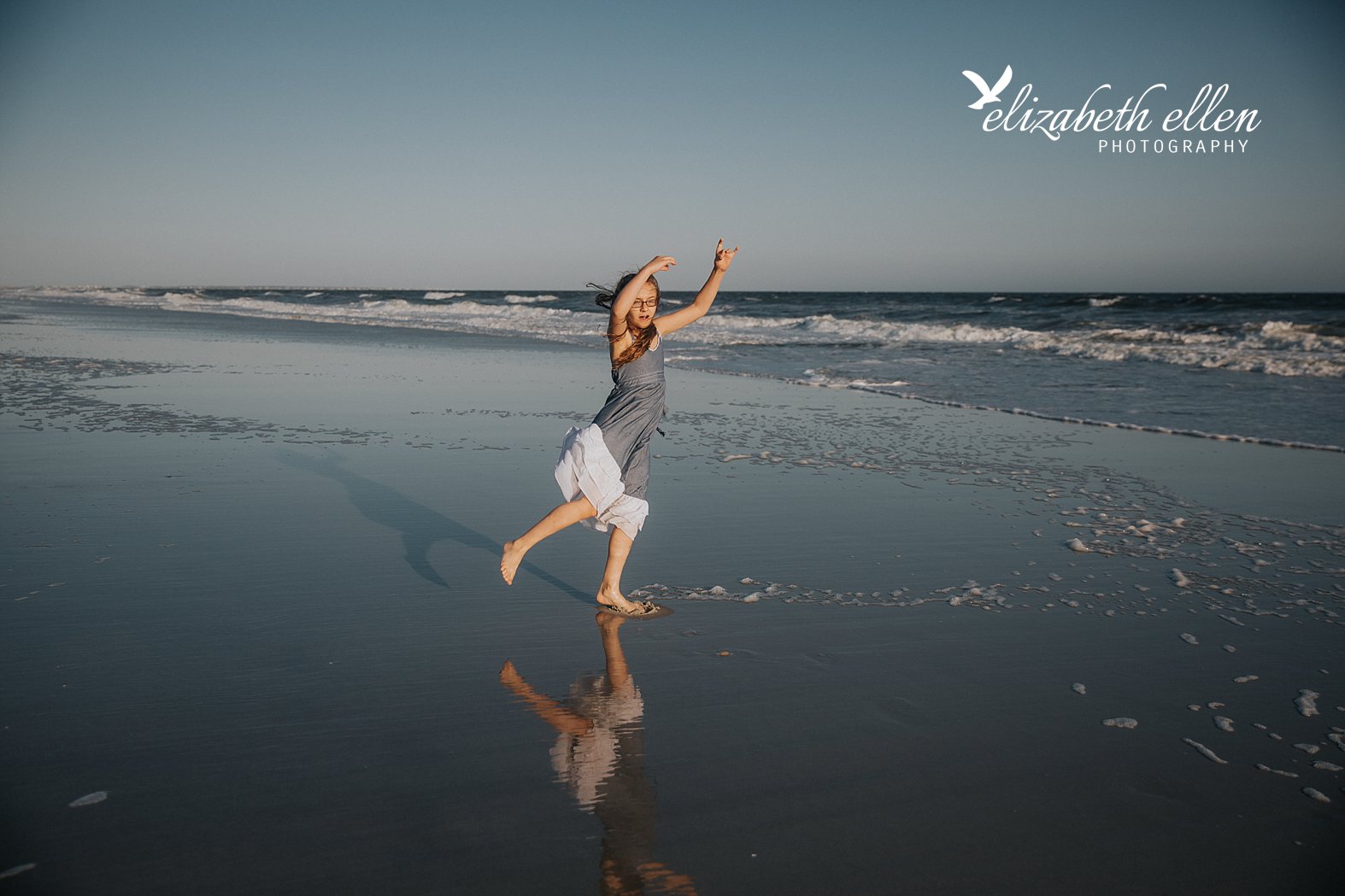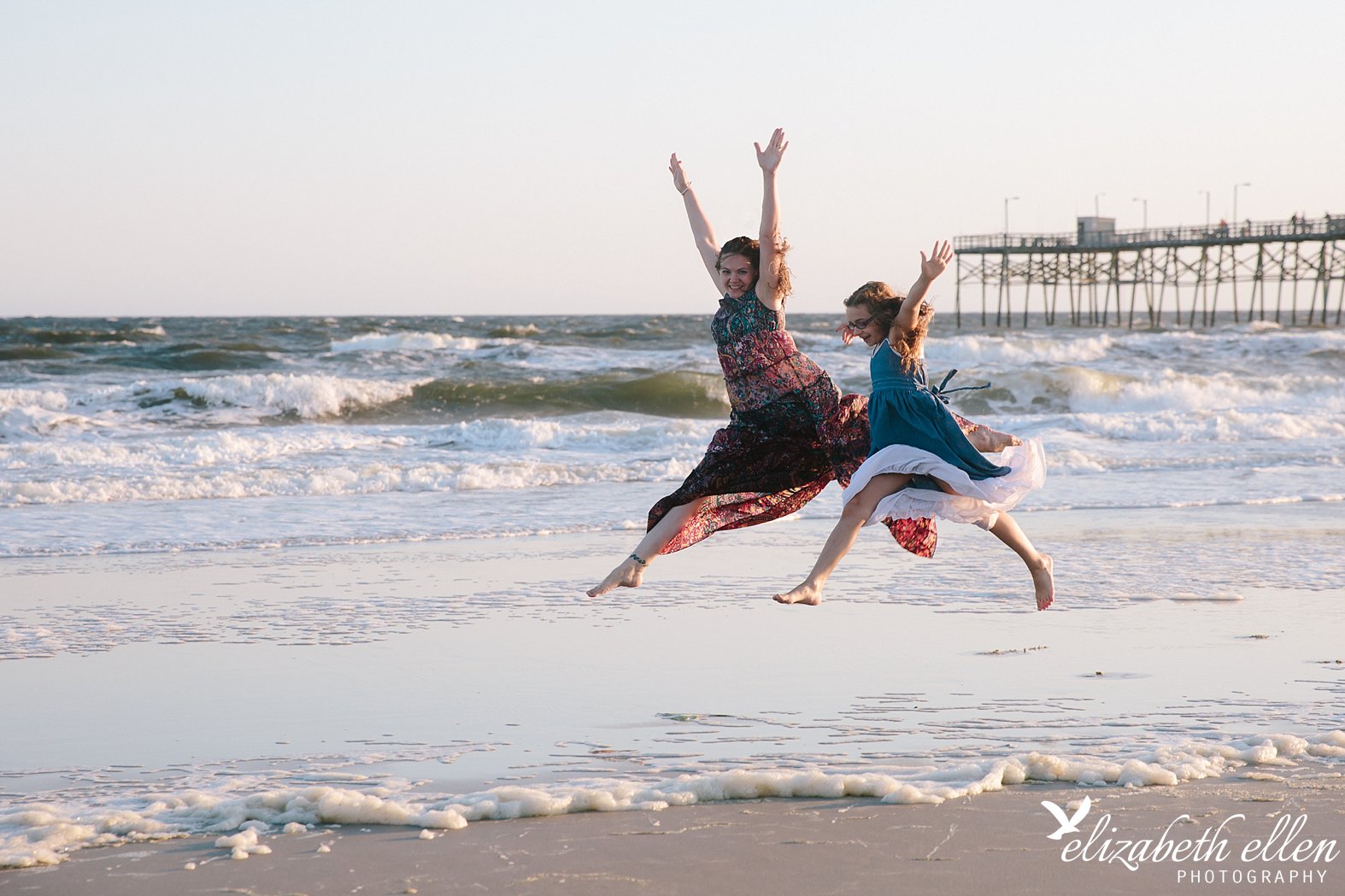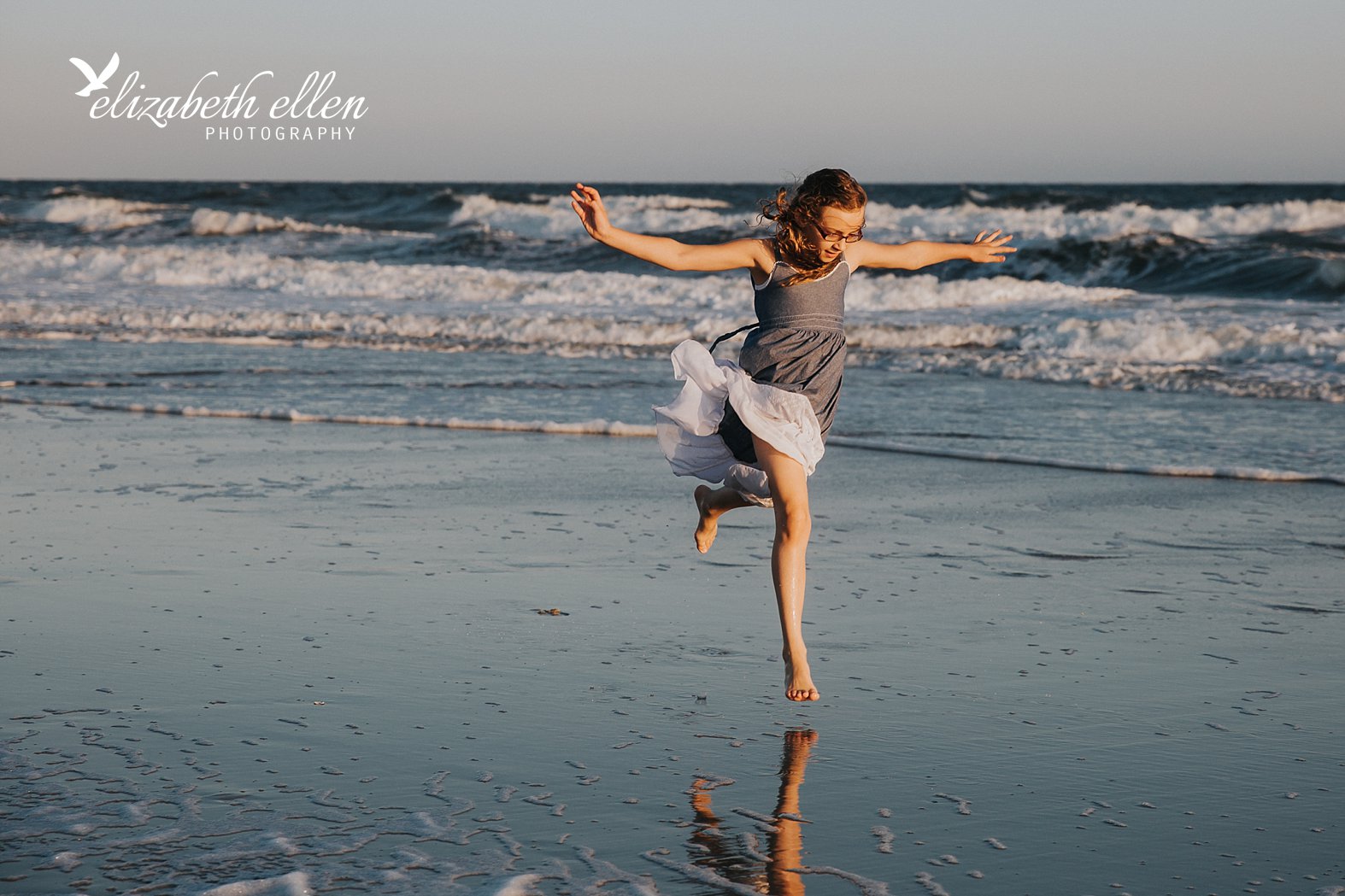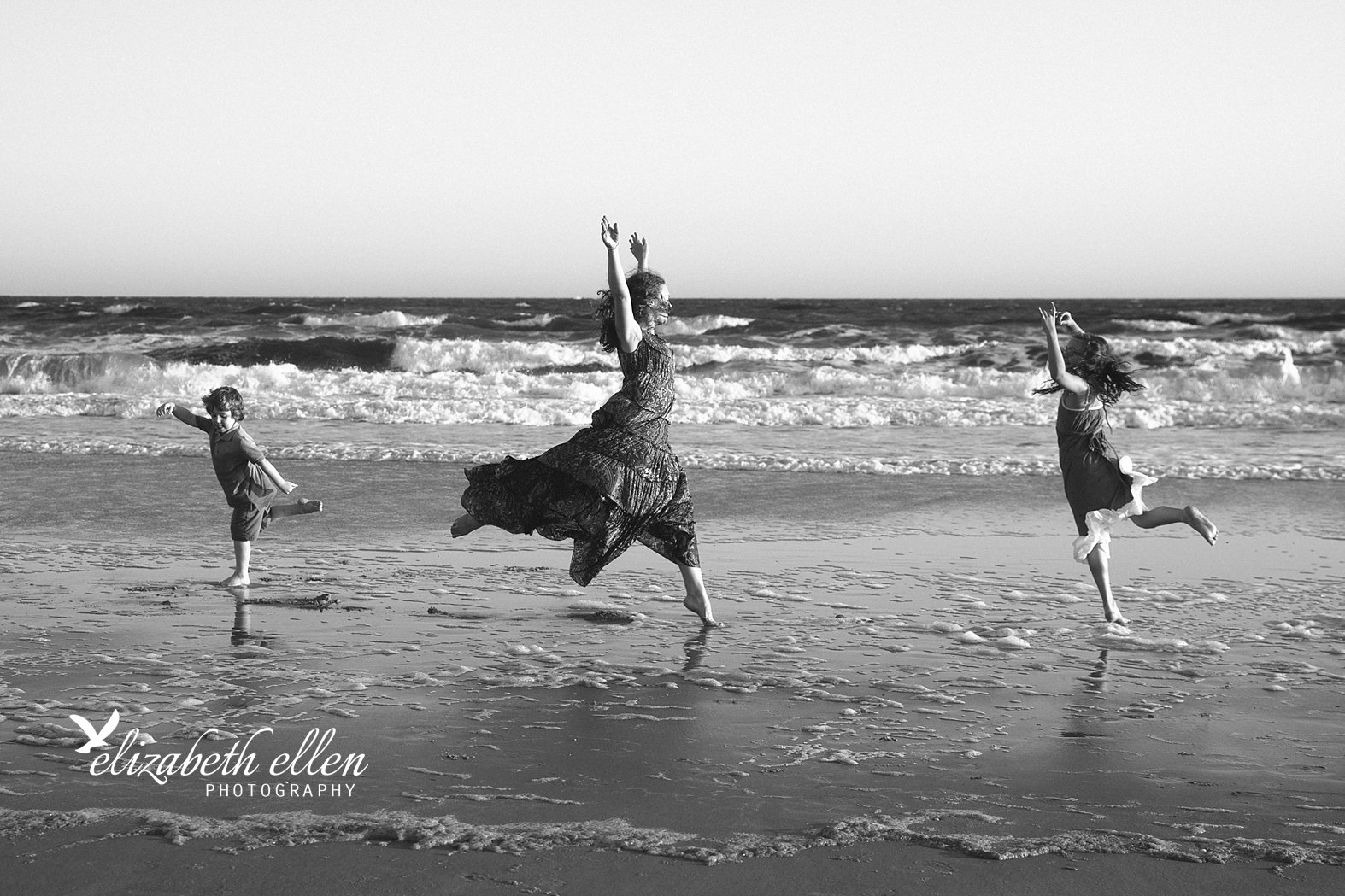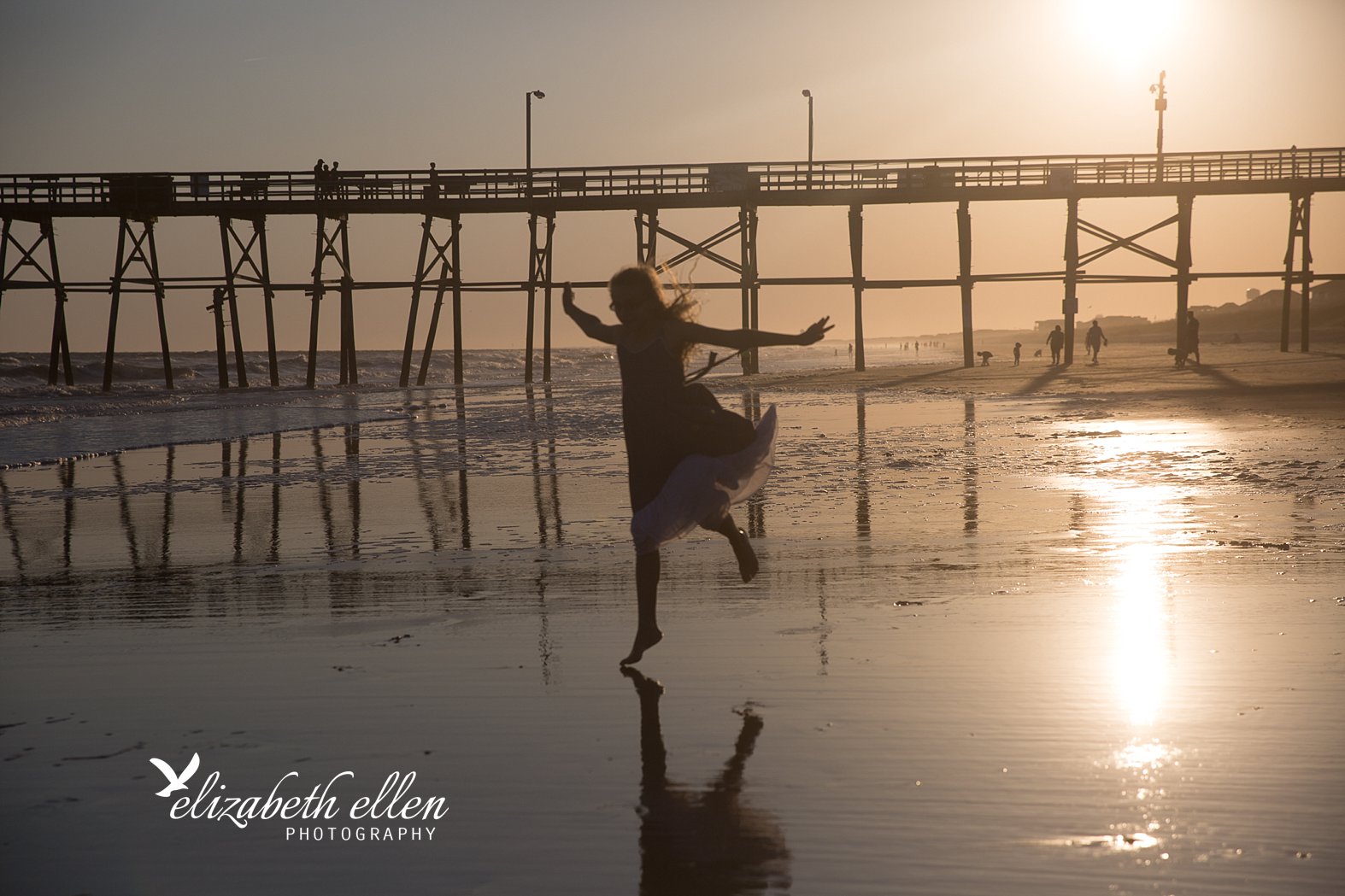 Luckily Grandma had come to watch and she was able to take care of the kids for a bit so we could get a few of just Mom and Dad. It can easily be overlooked with cute kids running around but I always try to capture some of just the couple.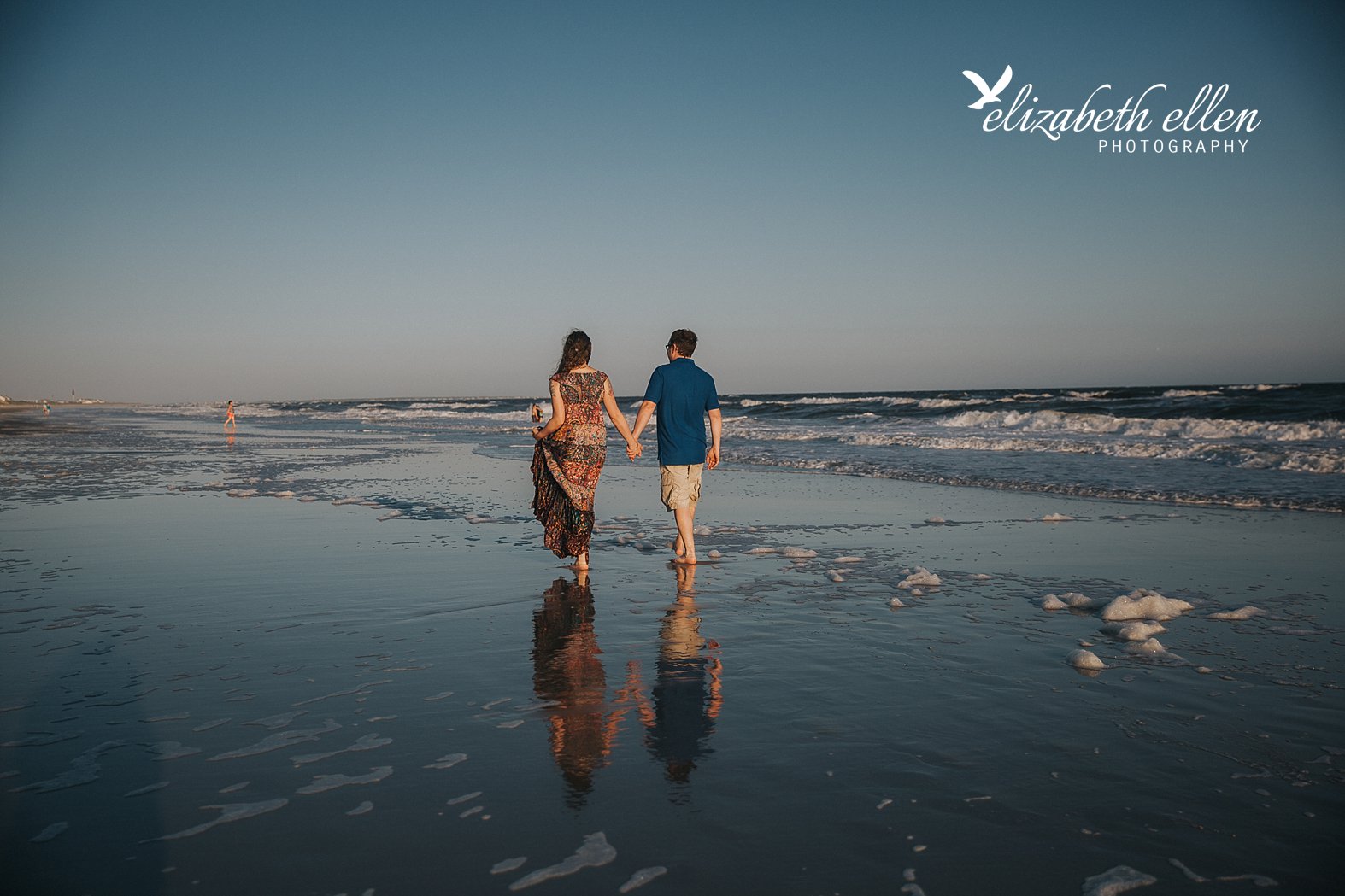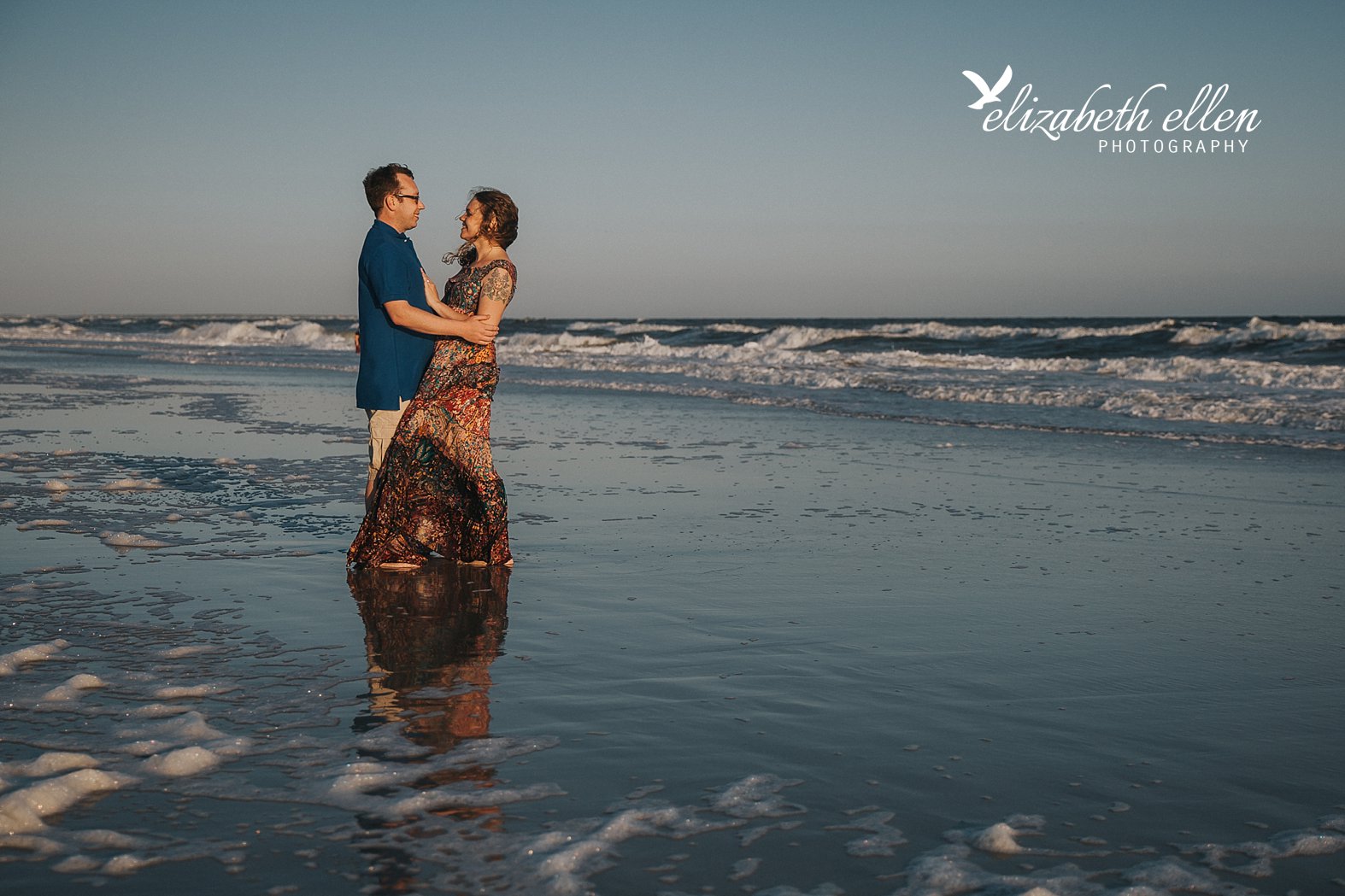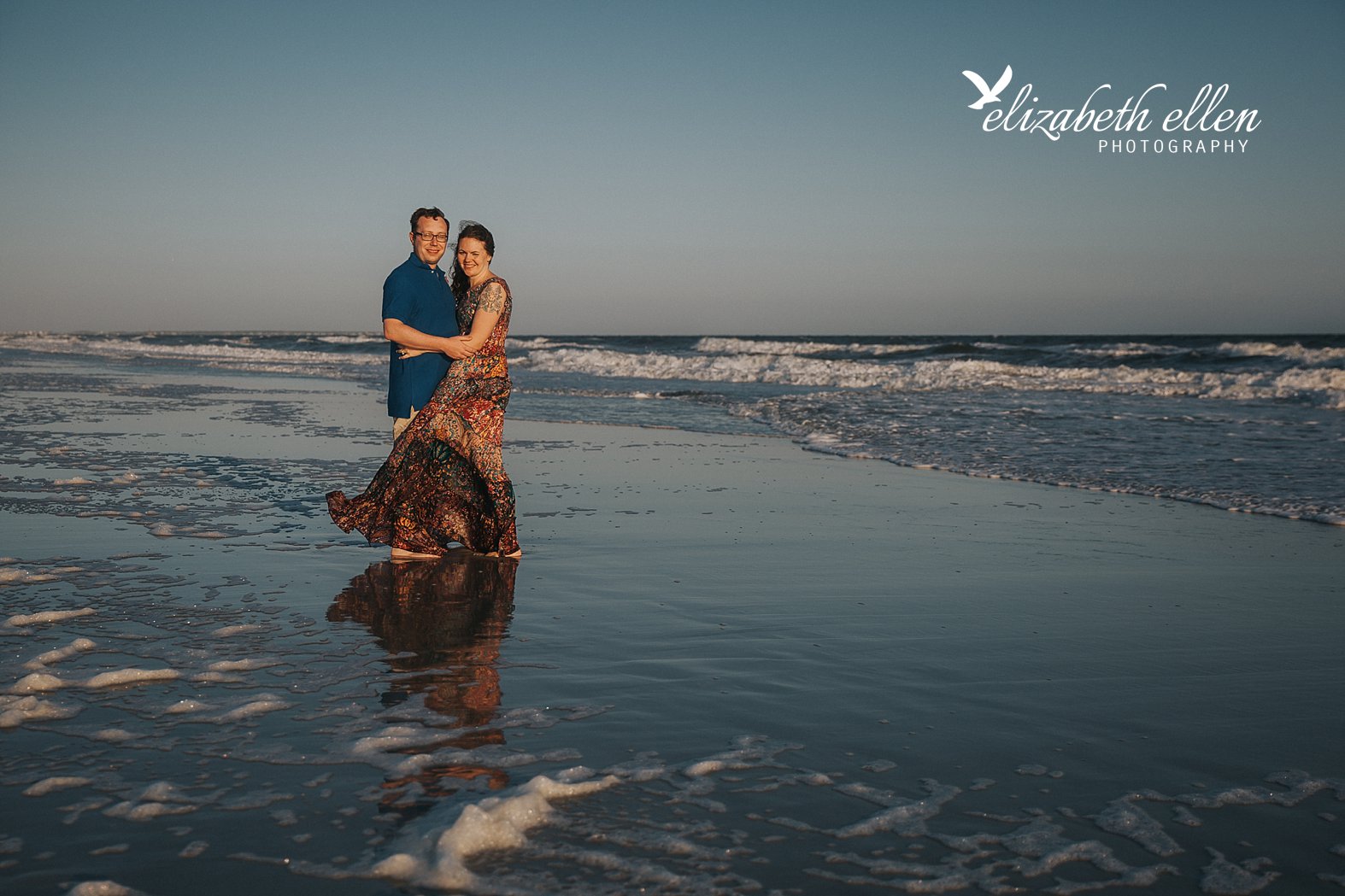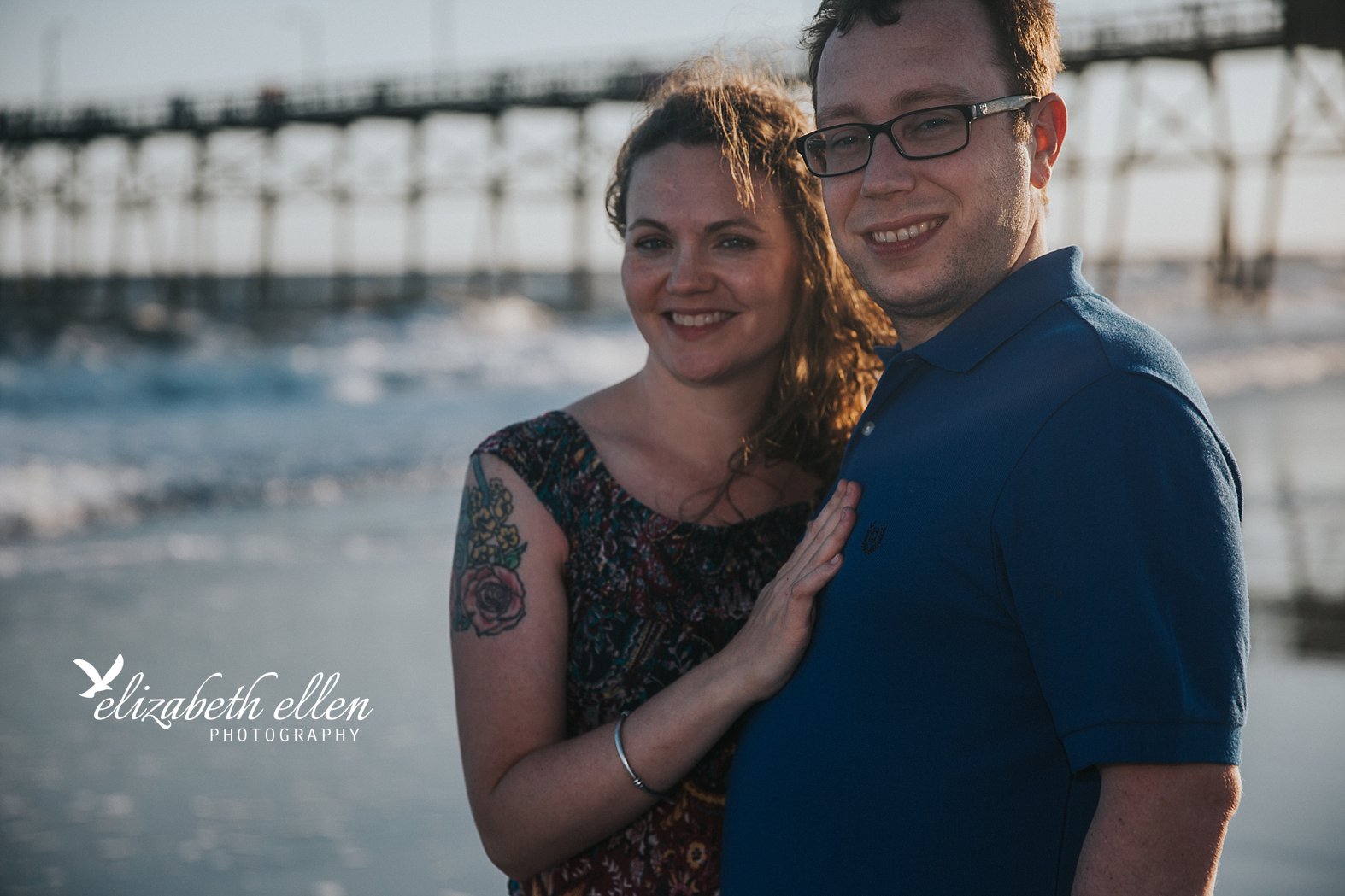 We started winding down with some cuddles and kisses. Their sweetness really comes through here.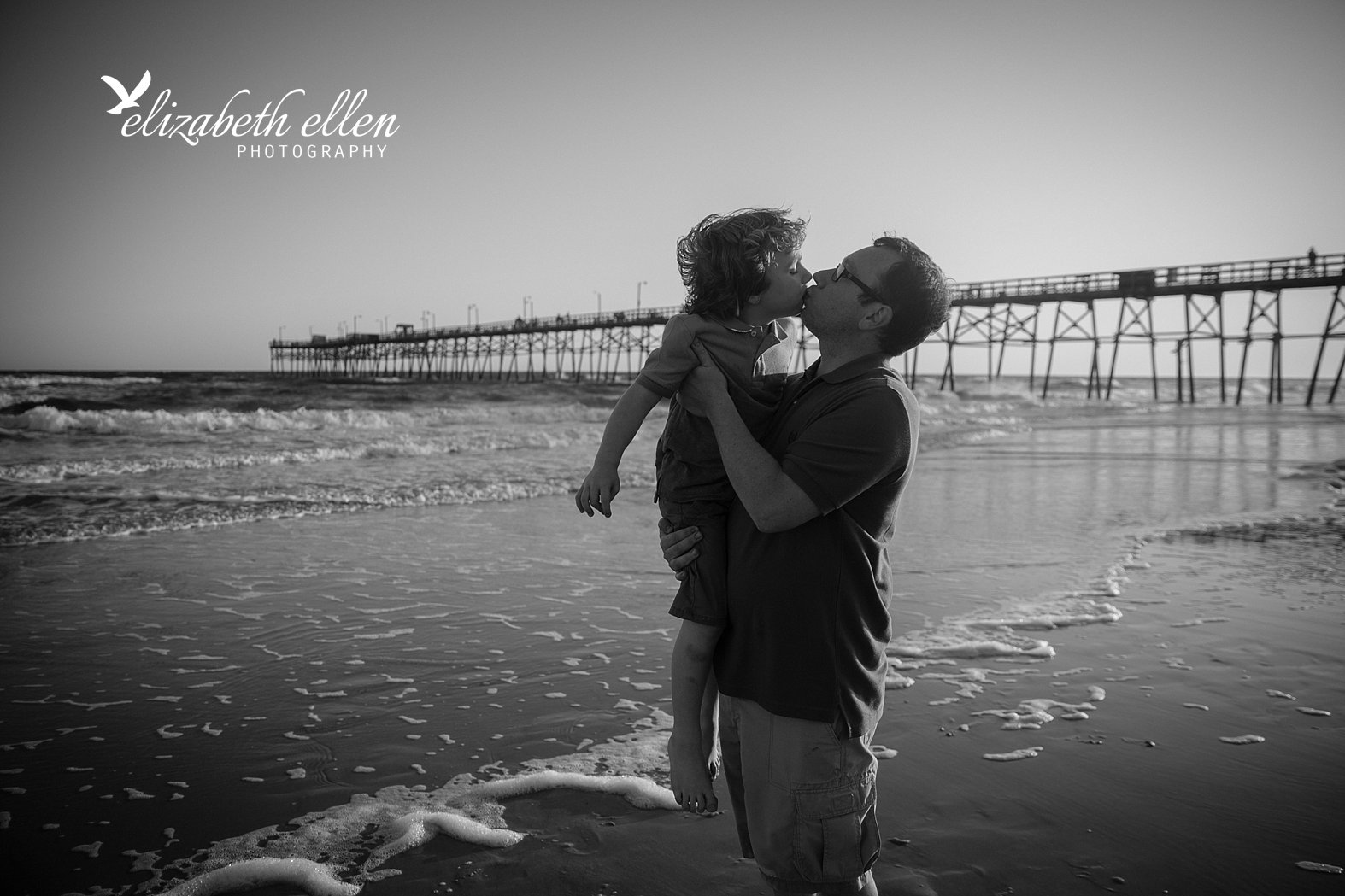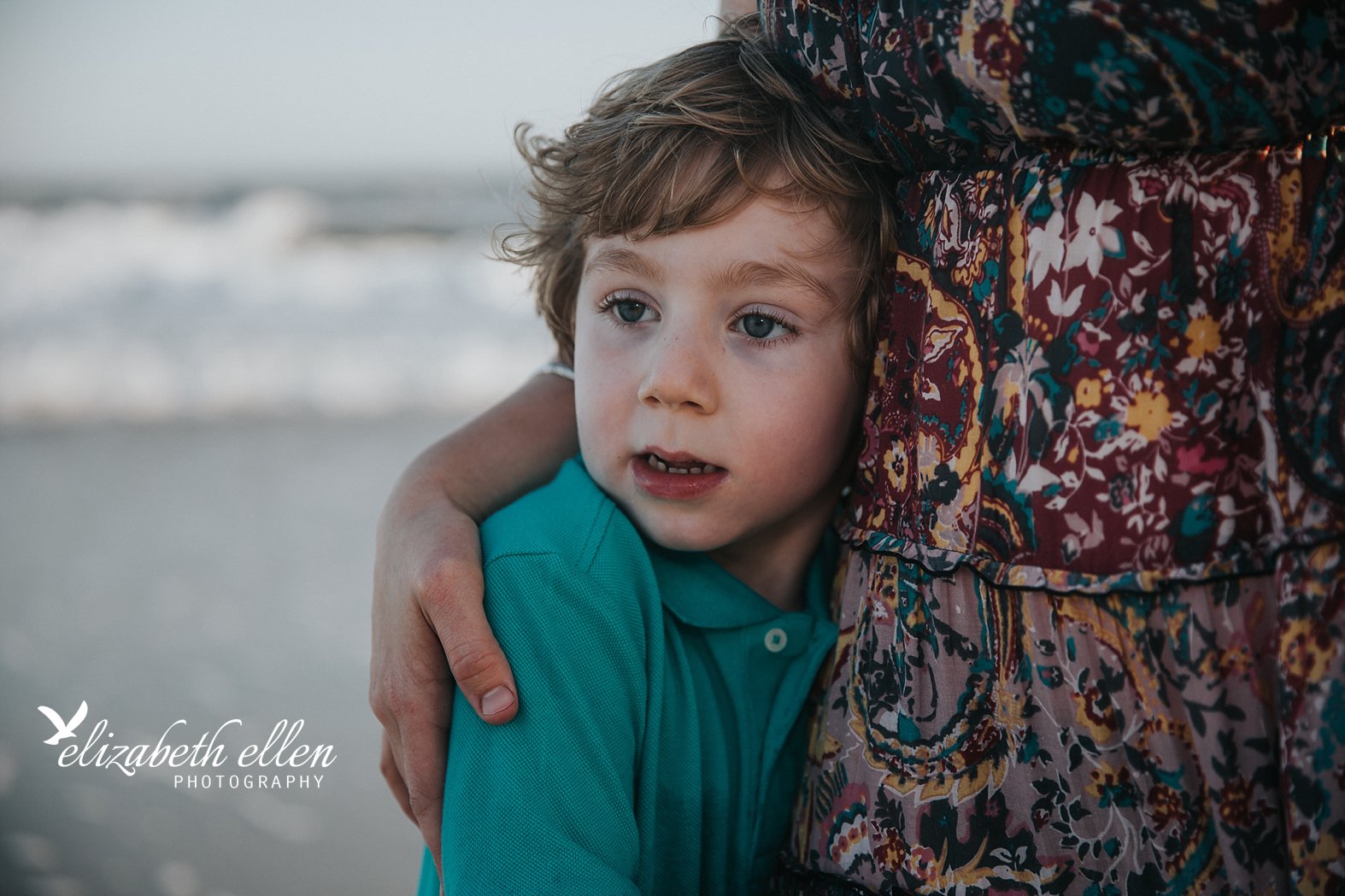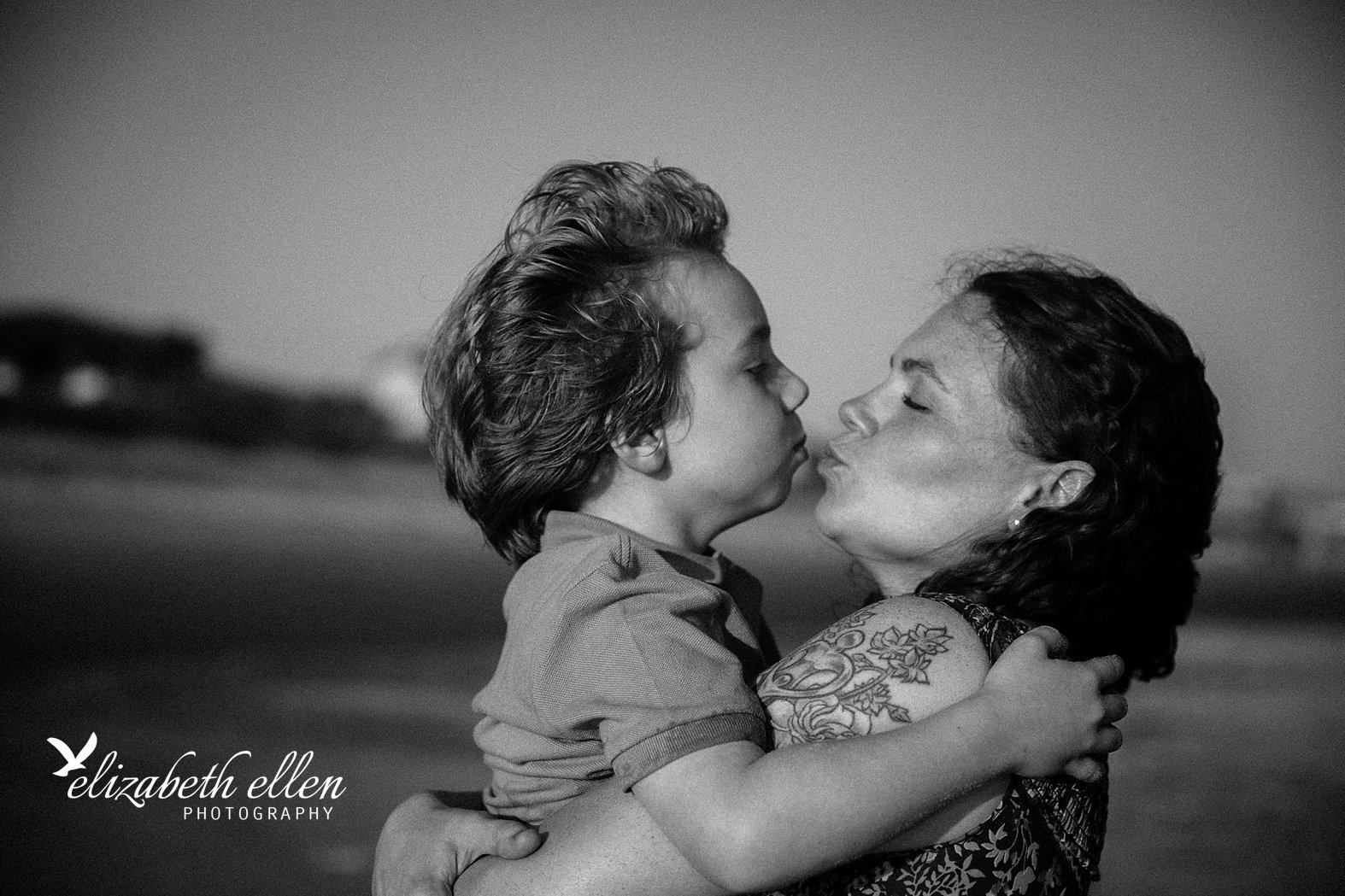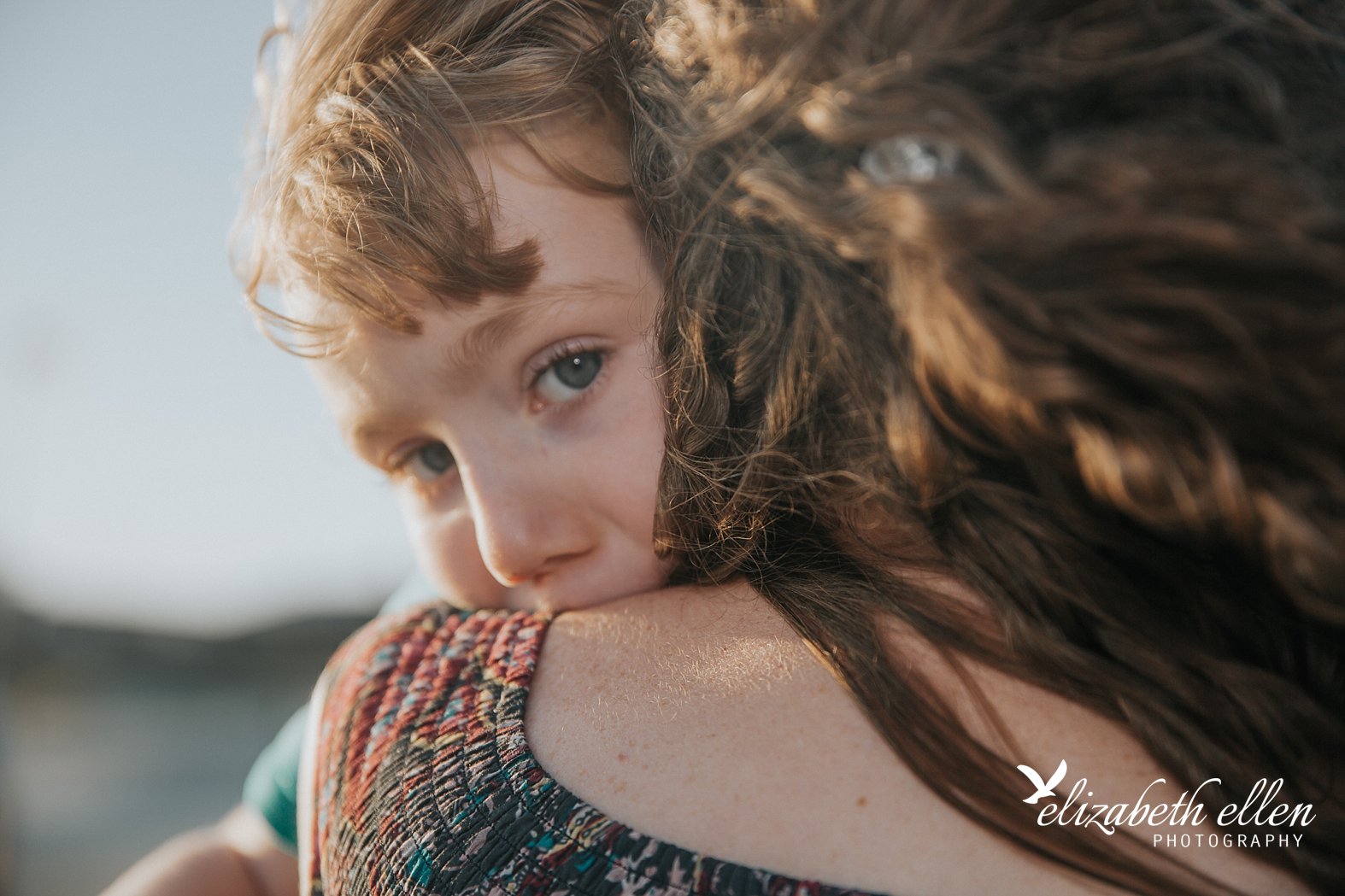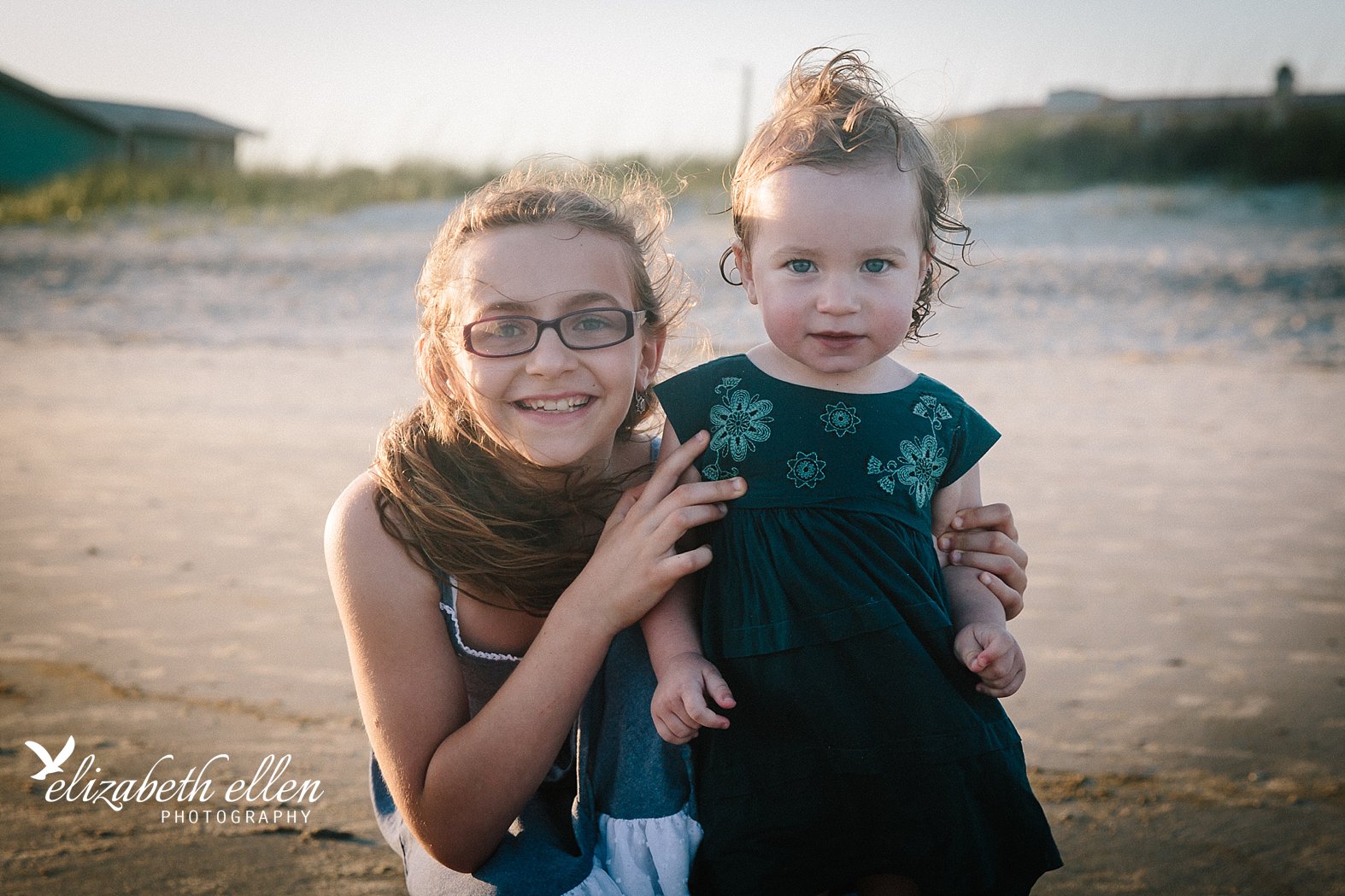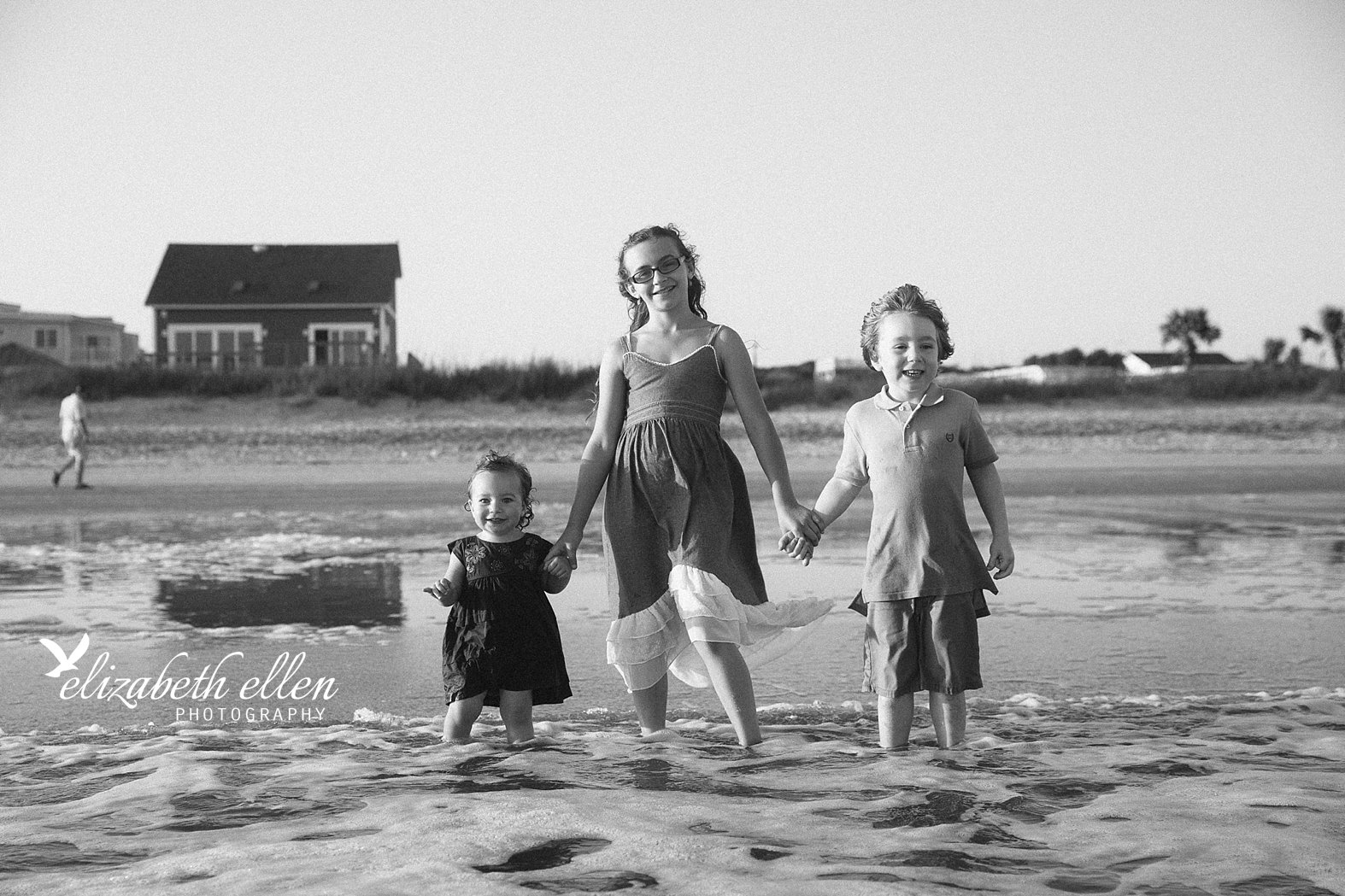 I appreciate so much when a family is able to forget about the camera and just be themselves, having fun and loving life. The memories we capture in these moments are so authentically 'them'. Thank you Bigness Family!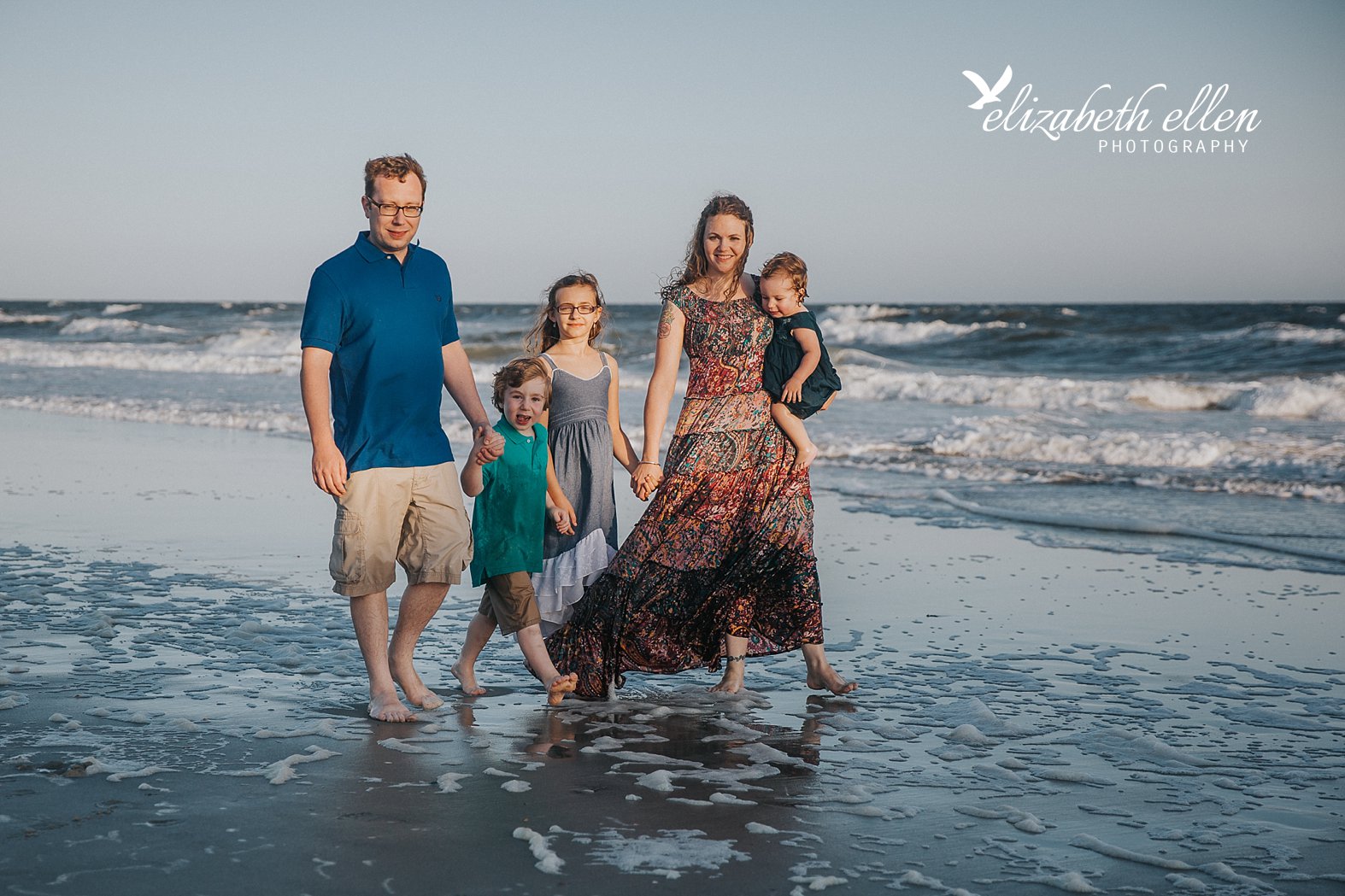 If you want to see a bit more of their session take a look at the slideshow we made, here. And if you want to inquire about booking your own family beach session get in touch today!